inov-8 is launching the PARKCLAW G 280, its first road-to-trail running shoe to feature Graphene, which has been designed to give runners the confidence to turn off the roads and discover the joy of trails.
The shoe goes on pre-sale today ahead of an official launch on April 7.
You can read RUN247's review of the PARKCLAW G 280 here
Inov-8 have infused Graphene, the world's strongest material, into both the rubber outsole and foam cushioned midsole, and say the PARKCLAW G 280 delivers longer-lasting performance benefits runners in the form of tougher grip and greater bounce.
inov-8 founder Wayne Edy said: "This shoe is all about giving runners adventure from their door, allowing them to turn off the road, escape the grey, and unearth their inner wild side.
"We hope the PARKCLAW G 280 gives people more confidence to run to the trails, and then enjoy the incredible highs that trail running brings," he added.
Grip on trails, smooth on roads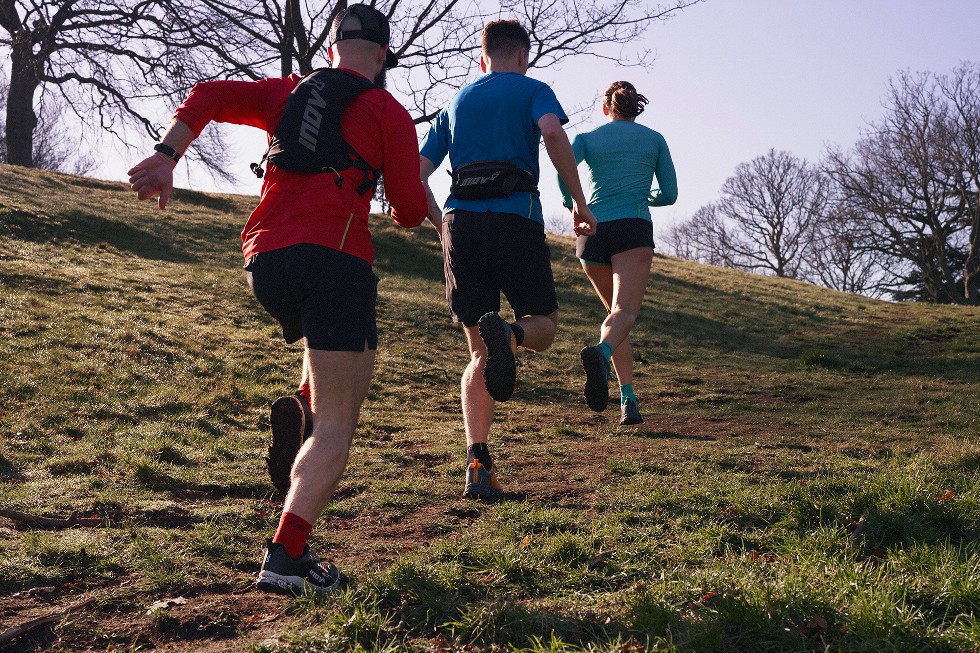 The G-GRIP outsole boasts 98 rubber cleats per shoe – all 4mm in length – that serve up both a claw-like trail grip and a smooth on-road ride. Above that, the G-FLY foam midsole – combined with a raised 8mm drop – propels 25% more energy return for a fast-feel stride enhanced with cushioning and comfort.
In both cases, the Graphene imparts its unbeatable strength to ensure the rubber and foam retain their incredible powers for longer, thus prolonging the life of the shoes.
inov-8 has had PARKCLAW shoes in its range since 2016. However, this new model is completely different, with new outsole, midsole and upper designs in a package that weighs just 280g.
PARKCLAW G 280 technical spec
For: Trail Running and Road Running
Weight: 280g per shoe
Drop (heel to toe differential): 8mm
Width (on inov-8 1-5 scale, with 5 being the widest): 4
Lug depth: 4mm
Stack height (midsole only): 18mm at rear, 10mm at forefoot
Stack height (including outsole and footbed): 29mm at rear, 21mm at forefoot
RRP: £160 | $180 | €180
Available: Pre-sale from March 31st | Official launch on April 7th