This is a preview of the 2023 race – click here to read how Gavin Dale took the overall 100-mile title while Emma Stuart shattered the course record in winning the women's race.
And click here for full details on another record-breaking win for Mark Darbyshire as Fiona Pascall landed the women's crown in the 50-mile version.
The Arc of Attrition, or 'Arc100', is a British ultramarathon race in Cornwall, South-west England.
A winter race, it is usually takes place in late January and is renowned for the brutal weather conditions runners are tasked to contend with as they follow the stunning South West Coast Path National Trail.
The gruelling 100-mile race has a strict 36-hour cut-off and is organised by MudCrew, themselves based in Cornwall, who make it clear the race is not for the inexperienced. There is also a smaller, 50-mile race called the 'Arc50' organised at the same time.
Here is our full guide to learning everything there is to know about the Arc of Attrition, from the route to the start time, live tracking and how to enter.
Arc of Attrition Route
The Arc of Attrition is a point-to-point race, starting in the Cornish south coast town of Coverack and finishing in Porthtowan on the north coast. It is 100-miles long, almost entirely following the Cornish section of the South West Coast Path as runners complete an 'Arc' around the Cornish peninsula.
The route has 4010m of total elevation across its 100 miles. Whilst the route itself is hard, the primary challenge for runners is the weather rather than the land; a winter race on the coast, it is infamously windy, wet and cold.
Almost entirely sticking to trails, there are a few sections where the route does join up with the road, but only where the South West Coast Path itself does the same. There are only two spots at which the race departs from the path, at Cape Cornwall and St Ives Island.
There are four checkpoints in the race, spaced around 20-miles apart, which all have a variety of supplies and food: the first is at Porthleven, 24.5 miles after the start, the second 14 miles later at Penzance, the third a further 16.5 miles along at Land's End and the fourth in St Ives after another 24 miles.
The Arc50 starts at The Minack Theatre in Porthcurno, but also finishes in Porthtowan.
Date, start time & live tracking
The 2023 Arc of Attrition is due to start on Friday January 27 2023 at 12:00pm in Coverack, although registration is between 7:00am and 9:30am at the finish line at Eco Park, Porthtowan. Buses will then take runners to the start in Coverack.
There is a 36-hour cut off for completion, meaning runners must have reached the Eco Park in Porthtowan by midnight on January 28.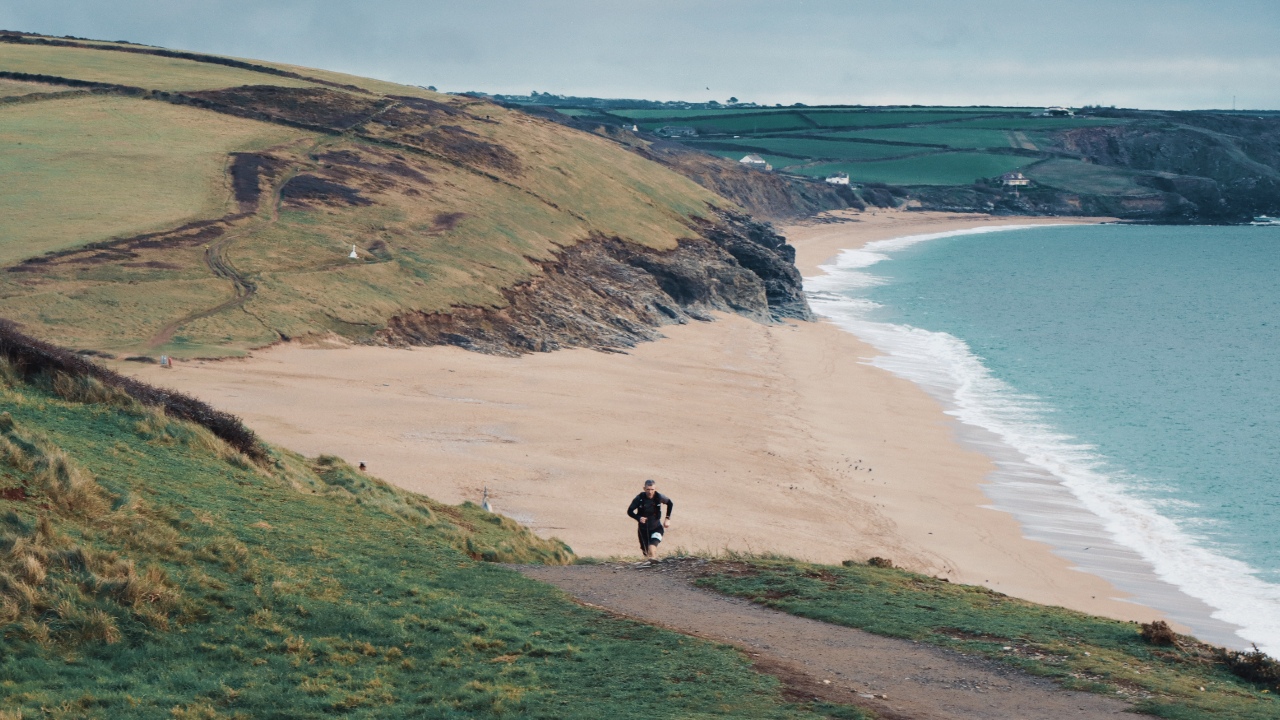 The Arc50 begins at the Minack Theatre in Porthcurno following registration in Porthstowan. It has a cut off of 15 hours and 30 minutes, by which time runners must have made it back to the Eco Park.
Live tracking is available to find here, with live coverage available on the MudCrewTV YouTube channel here, which is also embedded above.
How to enter and requirements
For Arc100, competitors do not need to qualify for the event but must be over 21, completed at least a 100km race and have considerable experience of night-time running. The cost is £185 for affiliated runners, £187 for unaffiliated.
For the Arc50, there is an entry requirement of a previous finish in at least a 50km ultramarathon. Entry is £110 for affiliated runners, £112 for unaffiliated.
Entry for the 2023 races closed on 31st October 2022.
Facts, Tips & FAQ
All runners will receive an Arc of Attrition buckle, although they vary depending on the time in which competitors finish. For a sub 24-hour finish a Black Buckle is on offer, with a Gold Buckle for sub 30-hour finishes and a silver buckle for finishing before the 36-hour cut off.
The event has an average DNF rate of over 50%, a stat that reiterates the punishing nature of the race due to the route and weather.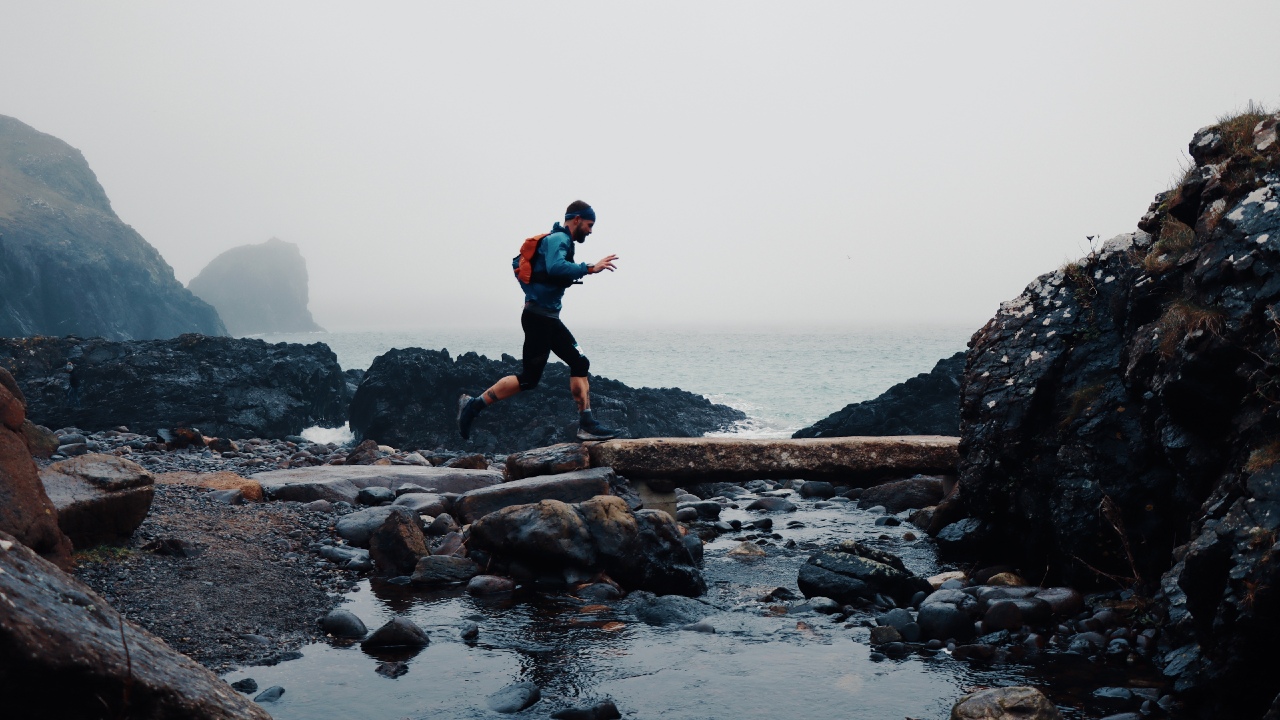 Dropouts must return to Race HQ at Eco Park, Porthtowan, ideally transported by their support crew.
Arc of Attrition records and past winners
2020 – Men: Steve Wyatt 21:24:31/ Women: Anna Troup 25:21:14
2019 – Men: Kim Collison 20:43:46/ Women: Laura Swanton-Rouvelin 26:48:13
2018 – Men: Steven Wyatt 23:44:18/ Women: Maryann Devally 32:26:32
2017 – Men: Paul Maskell 21:25:01/ Women: Maryann Devally 27:56:12
2016 – Men: Pat Robbins 22:44:49/ Women: Natalie Taylor 27:59:50
2015 – Men: Duncan Oakes 22:48:43/ Women: Charlie Ramsdale 26:33:54
Kit list
While race staff will follow runners throughout the event, MudCrew highly recommend competitors have an individual support crew who can be accessed in an emergency, in addition to the kit runners are expected to bring. Support crew are not allowed access to the checkpoints. Unsupported runners are allowed a small supply bag, which will be accessible at the Land's End checkpoint.
Here is the complete list of mandatory kit for the Arc of Attrition race:
GPS tracker compulsory supplied and attached to your pack at registration.
Quality waterproof jacket (taped/sealed seams. Minimum 10k HH waterproofing)
Quality waterproof trousers (taped/sealed seams)
Long tights / leg cover
Warm hat
Water resistant peak cap (only needed if no peak on waterproof jacket)
Buff
Emergency survival bag (suitable to provide full body cover)
2x base layer long sleeve (minimum – one can be worn)
Whistle
Mobile phone (fully charged and in a waterproof case)
2x head torches each with spare batteries and/or spare charged battery pack (minimum 100 lumens each)
Red tail light (to be switched on and worn on back of pack at all times). Any red tail lights attached to headtorches do not fulfil this requirement.
2x pairs of gloves. (1x Liner and 1x Waterproof / Goretex type)
Capacity to carry minimum 1.5 litres of water
Emergency Food / Nutrition
Rucsac
Foldable reusable rubber/silicone drinks cup (to reduce plastic usage no disposable cups will be provided at the checkpoints)
Outline simple route guide showing checkpoints and cut-offs and safety information (you will be issued a copy of this at registration and your support crew can also have a copy).
The route is well marked, but MudCrew note that the maps OS Explorer 103: The Lizard, OS Explorer 102: Land's End and OS Explorer 104: Redruth and St Agnes, collectively cover the route if runners wish to have physical maps with them.