(This is a preview of the women's race – click here for race report and results)
Anna Troup will head to the 2022 Montane Spine Race on Sunday (January 9) following what the record-breaking ultra-runner has described as a 'tricky' past 12 months.
Last August she set a new women's Fastest Known Time (FKT) for the 268-mile Pennine Way of 72 hours and 46 minutes. Less than two months earlier she had been crowned women's champion at the 2021 Summer Spine Race, finishing in second place overall with a time of 80hrs 28 minutes and 35 seconds.
But, despite the thrill of the FKT, it came at a cost – with a post-race MRI confirming she had torn her quad muscle (vastus intermedius).
It has meant that the 51-year-old's preparation for the Spine Race has been hampered – and she admits that she does not know if she has enough miles in her legs.
But this will not stop a determined Troup, who will be entering her first ever Spine with husband and fellow ultrarunner Richard Staite, taking on 'the most brutal race in the world'.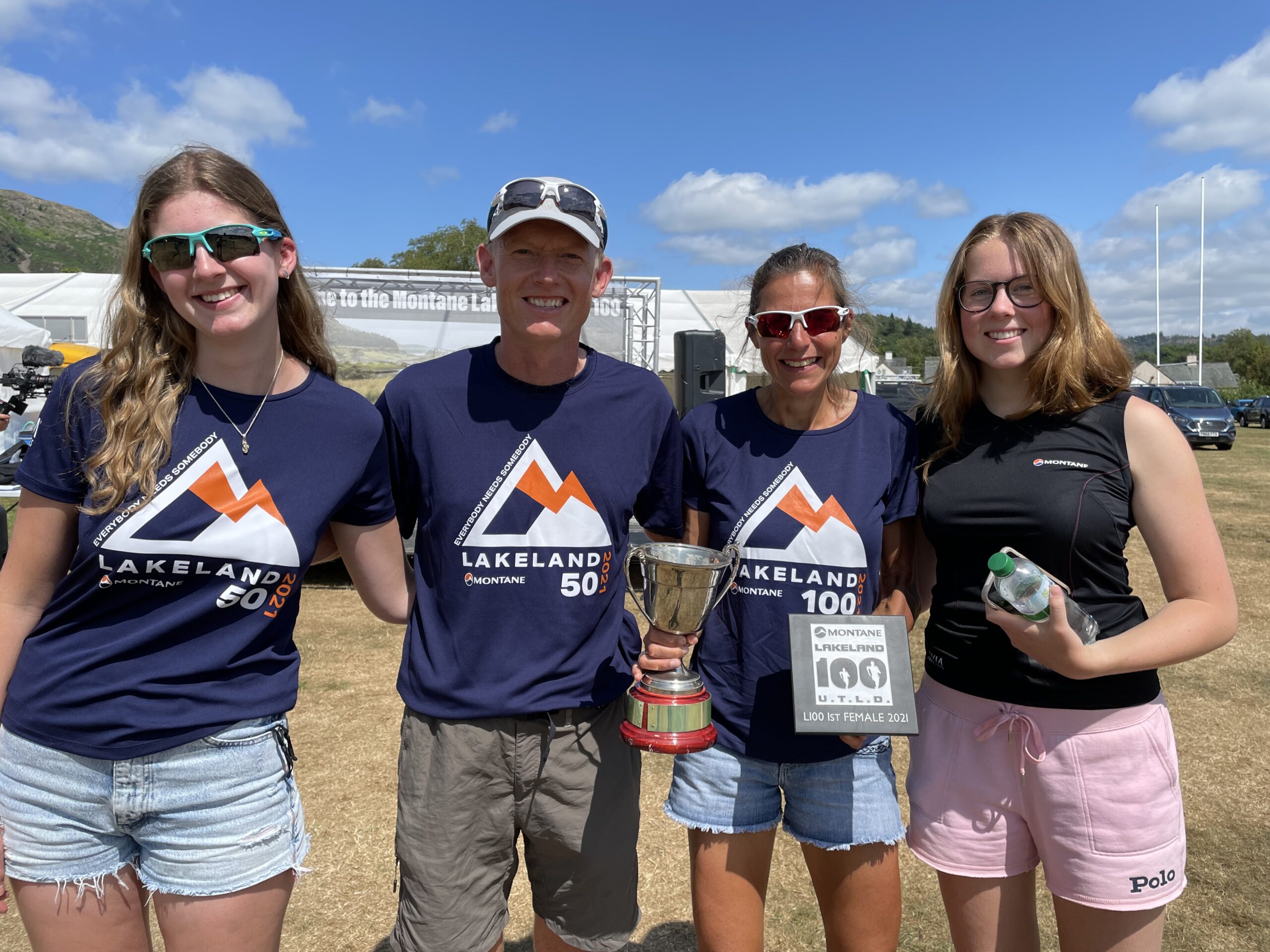 Lakeland 100 and Pennine Way record
Last year may have been frustrating at times for Troup – 'a complete disaster in terms of consistent running training' – but there were still plenty of spectacular highlights for the mum-of-two.
Her daughters, Milly and Bella, both played their part in her favourite race of 2021 – The Lakeland 100 – which saw Troup pick up her second title in Cumbria and her husband Richard win the Veteran50 category.
Milly become the youngest finisher in the Lakeland 50 race and Troup added: "That was brilliant. we were all up in the podium and my little one (Bella) was the one who kept us all sane and was there at the aid stations, so that was my favourite race as the whole family were involved that weekend."
A month later, Troup followed up her Lakeland 100 success by setting a new female FKT along the Pennine Way, beating the previous record, set by Sabrina Verjee (74:28:19), by over an hour-and-a-half.
However, the last 60 miles of her record attempt were especially painful for Troup – with what she thought was just a minor injury in her quadricep turning out to be a major tear.
Injury setbacks to Spine training plan
Dealing with a torn quad, she suffered another setback in her 2022 Spine Race preparation sustaining a glute injury.
"In that classic style, if you have an injury on one leg, the chances are that something will go on the other leg and that's what happened," she explained.
Troup has only recently fully recovered from her injuries, which stopped her from properly running for around four months, and because of this, admits she has some doubts over her stamina heading into the Spine Race.
Troup said: "We (Troup and Staite) haven't really done quite the same training, we have done quite a lot of semi-decent days, but we haven't done anything massive in terms of the back-to-backs that we would normally like to do. It is just about 'have we got the miles in our legs' ? And I really don't know."
2022 Spine Race goals
Troup and Staite entered last year's Summer Spine Race aiming to complete the race in 80 to 100 hours – with both of them succeeding in their target as Troup became women's champion (80:28:35) and Staite finishing seventh overall with 97:54:17.
For the Spine Race however, Troup believes it will be harder to set a time goal as the UK's weather in the winter has a much bigger say on events than it does in the summer.
Instead, Troup will line up on the start line at Edale, looking to enjoy competing in what she has described as an 'adventure' up towards Kirk Yetholm.
She said: "I'd love to have that really out-there reason, but no, we are doing it because it is there and it is interesting – it's a race and a distance that have so far seemed to have suited me, so we always wanted to have a go at it and finally it is coming around.
"At my age, you have got to enjoy all races. They are all just big adventures that create brilliant memories that we get to look back on and chat about."
You can find details of the Spine Race course and of how to track the progress of each competitor here