In the lists of 'toughest races in the world' Badwater is usually up there. If the distance (135 miles) isn't enough, the conditions in the Badwater Basin are incredibly hot, with temperatures reaching over 50 degrees Celsius. The race captured the imagination of Welshman, Rhys Jenkins, and after a decade of dreaming about it he has just become the first Welsh person to complete Badwater.
The first Badwater race took place in 1969 and has earned the 'world's toughest' title due to the extremes of temperatures and mountain ranges along the course. Its iconic 135-miles starts at 279 feet below sea level in the Badwater Basin, Death Valley and ends at an elevation of 8,360 feet at Whitney Portal, the trailhead to Mount Whitney. Taking place annually in mid-July, when the conditions are most testing, less than 1,000 people have completed the challenge throughout the race's history.
Penarth born Rhys Jenkins, 31, Race Director at Cardiff-based, Pegasus Ultra Running had managed to impress the rigorous selectors for this feat by running the unofficial route on 4 occasions – once making a double crossing covering 270 miles in a cumulative time of 107 hours.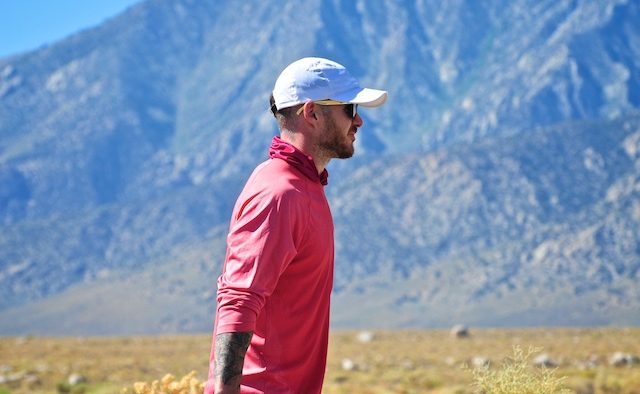 Rhys comments, "To get into the official race can take years, as selection is on an invite-only basis. Every runner applying must complete a minimum of three, 100-mile qualifying races in their running CV and this still may not guarantee selection."
Having done many ultra-endurance events for charity alongside his brother Scott, the decade long dream to compete in the official Badwater race just grew and grew.
"It's been 10 years of hard work towards selection for the most demanding running race on the planet – including our 2,000-mile run from Boston to Austin, USA. To have my team from Wales by my side and the Welsh flag held high as I crossed the finish line was a very special moment. Hopefully both my brother and I will be running it competitively together in 2020." said Rhys.
At least 15 runners didn't finish the race this year. However, Rhys powered through the heat drawing on mental stamina and strength to finish 57th out of the 97 field in a time of 40 hours and 47 minutes.
Rhys trained with his crew including Lawrence Cronk from Cardiff-based Enduraprep performance specialists; his brother and ultra-running partner Scott Jenkins; Texan Badwater route expert, John Ortiz; and Stuart Clarke his trusted sports masseuse from Penarth-based SC Sports Centre. Rhys was running for Welsh based charity CF Warriors, a charity set up by his good friend Josh Llewellyn-Jones, who has cystic fibrosis (CF) and started the organisation to help children with cystic fibrosis get into exercise and improve their lives.
"In any running event, you need to know your 'why' to get you out of those dark places and I had many in Death Valley this year due to lack of food and the heat causing unusual feet blistering. My 'why' was to raise money and awareness for CF Warriors. They are a great charity and do a lot to help children with CF maintain a healthy level of fitness" said Rhys.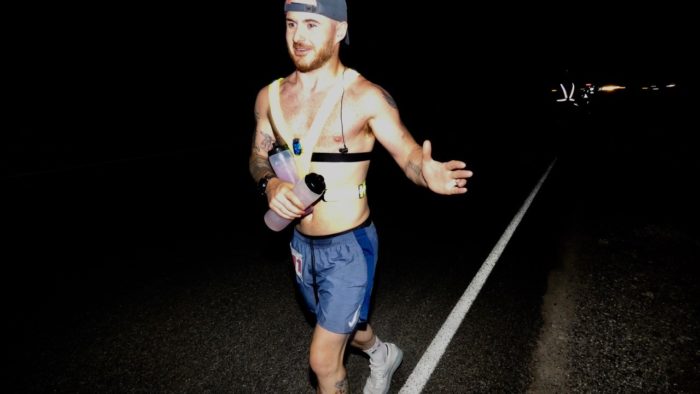 When asked if being the first Welshman to finish the world's toughest race meant he was going to take it easy his response was simple, "No…I'm running with Scott in the KACR 145 mile race from Bristol to Cardiff which will see us one away from being the first brothers to complete the canal slam – 3 races in May, July and August totaling 420miles. I have our Pegasus-organised EDDUM 50mile race in the Brecon Beacons on the 3rd August, so I'm keeping busy"
You can follow Rhys on Instagram and Facebook and hear more about Rhys and Scott's ultra-endurance challenges, they will be speaking at the National Running Show, January 2020.