Jim Walmsley's 2023 Ultra-Trail du Mont-Blanc UTMB win was the culmination of years of effort.
It was not just the first time that an American man had won ultrarunning's most coveted title in its 20 year history, but it was also a story of personal triumph.
Having failed to claim the win in four attempts, finally Walmsley broke through on his fifth try after focussing almost his entire life around the sport's "Superbowl."
Now, having had time to reflect on his win, he has spoken out on his historic triumph- and been quick to shift the praise on to those around him.
You can read our full report of the men's UTMB 2023 HERE.
A gift back
In 2021, Jim Walmsley made the extraordinary step of moving to France and the Mont Blanc area in order to fully prepare himself for the UTMB.
Since then, the race has been central to everything he has done. In 2022, the move made him one of the favourites for the race and despite leading for an extended period, he eventually fell back to finish fourth as Kilian Jornet took another win.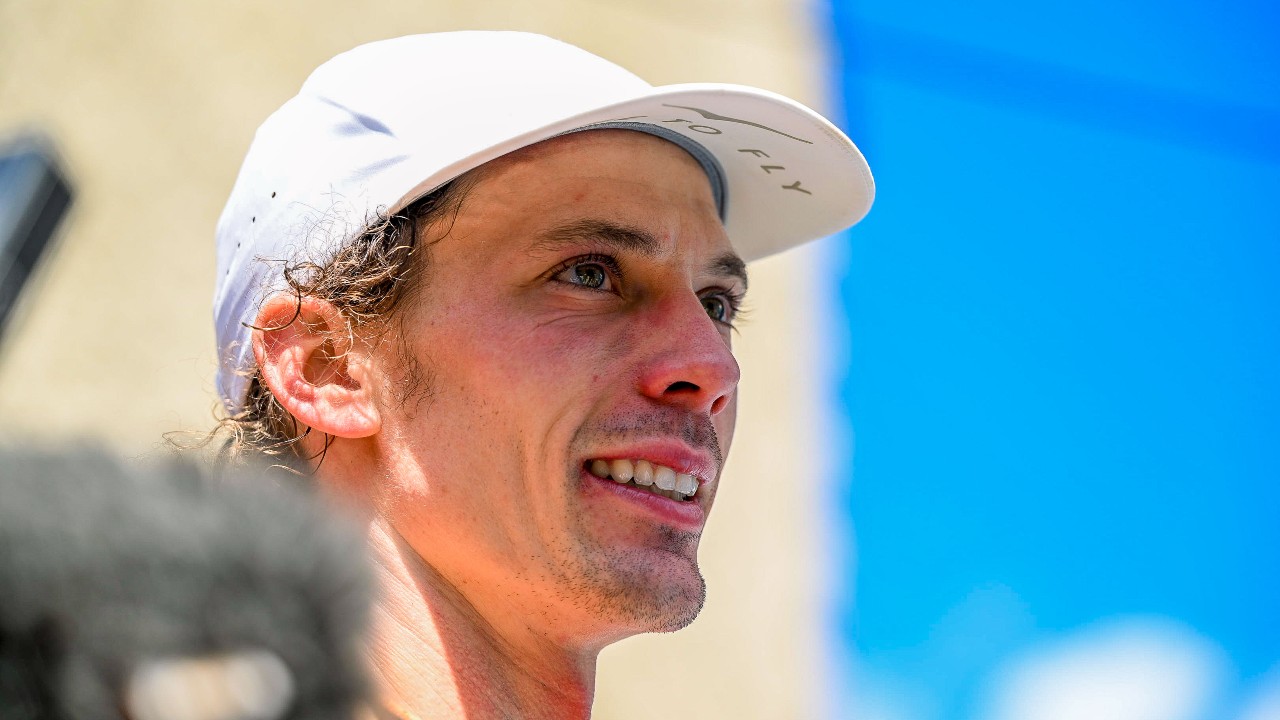 He redoubled his effort the next year- and in 2023 he finally got the win his dedication deserved, but for Walmsley the win was the culmination of efforts which went far beyond his own.
"Finally. Finally I get to give a gift back to all those who have helped me so much along this goal of winning UTMB," Walmsley shared on Instagram, "This is to you…
"To give everything and see an end result like this. It feels like the absolute gift back to family, friends, and countless fans that have wanted this so much. You've poured so much love into this dream for me.
This isn't for me at the end of the day, because that sort of strength falters. This is for you. Because you all have given me the strength to search within myself as I was loosing time and doubting another year at this race.
Motivation the difference
Every year, the UTMB offers up thrilling narratives and battles at the front of the race as the world's best trail runners fight for it's biggest honour.
This year was no different. While one of the pre-race favourites, Britain's Tom Evans, was forced to pull out mid-race, Walmsley was engaged in an exciting race at the front with fellow American Zach Miller and France's Germain Grangier.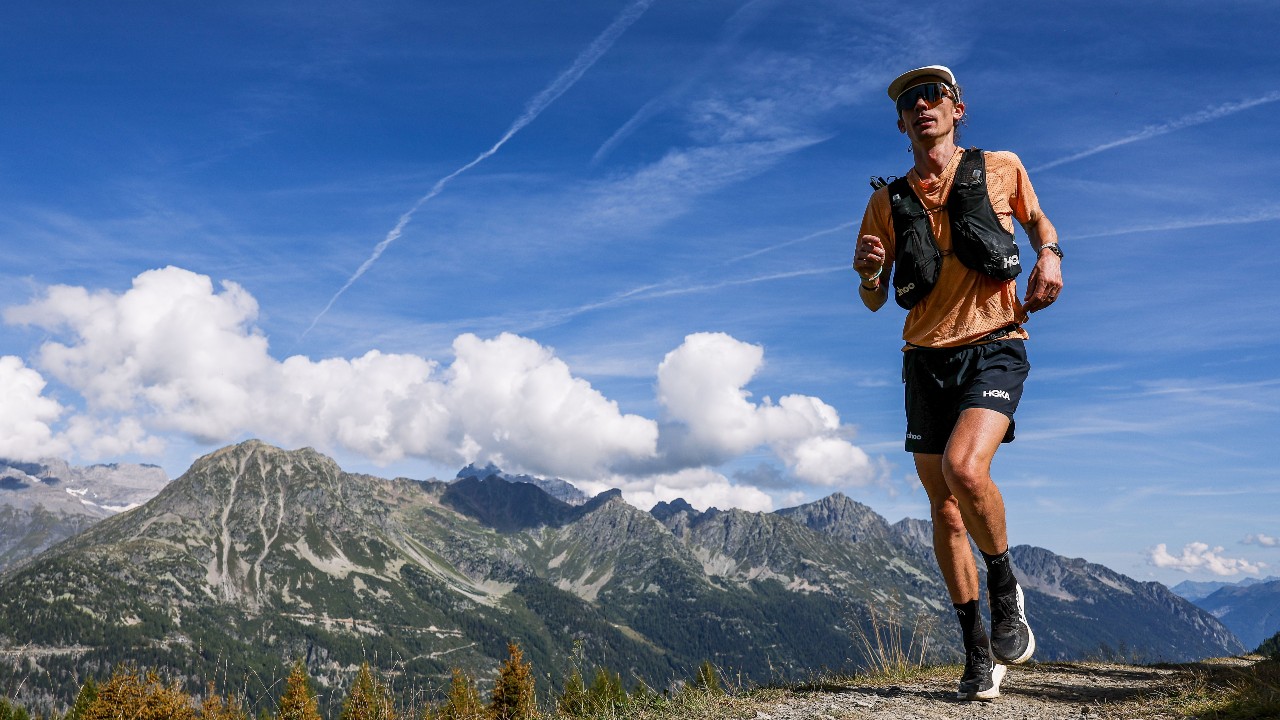 This was no proxy fight either- Walmsley had to fight to take the lead, and then even lost it to Miller before falling further back. Yet he found a second wind to chase down the lead for a second time, take it and then extend his gap at the front until the finish.
For Walmsley, that all came from his motivation to give back to those who had helped him along the way.
"It was while Zach was hard charging, putting minute after minute on me," he shared, "It was while Germain patiently chewed back time on me and passed me before getting to Champex-Lac.
"It was while I felt broken coming down Grand Col Feret and I thought I would have another miserable fade like years past. However this year was finally different.
"All of a sudden, clarity came within my focus when I saw Jess, when I saw so many of my best friends, and seeing so many people wake up early after the long night through Italy.
This wasn't just for me and I wasn't done yet
"And so you all gave me what was impossible at the time, the strength to finally change the tables. To regroup and go again.
"Thank you all so much for giving me so much love throughout this journey. This one feels special. I feel so fortunate to finally be able to return that love at UTMB this year. Thank you!"
Bound by competition
Walmsley was also full of praise for his fellow competitors, who ha thanked for driving him forward in the race.
In particular, he was full of praise for Zach Miller, his fellow American, who finally made the UTMB podium with his runner-up finish after years of trying.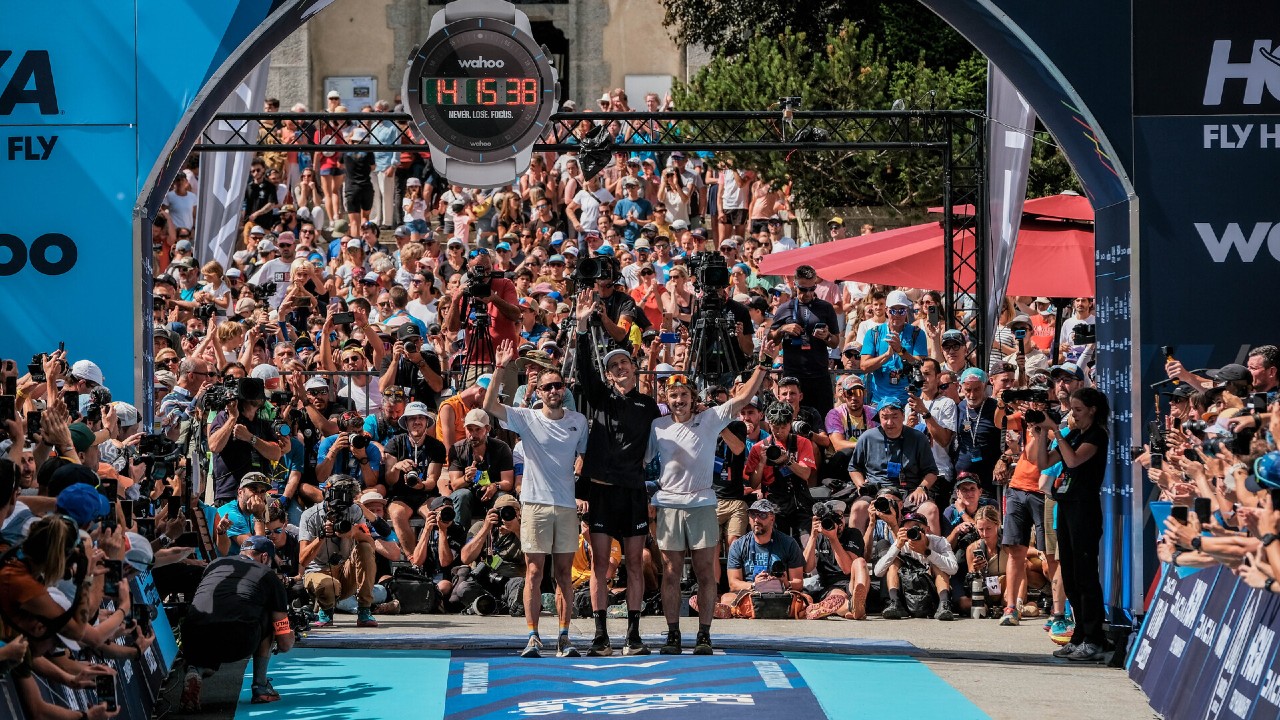 "To Zach, I truly feel bonded over this bout of fights together at UTMB," Walmsley said, "You've made me find everything within myself and I have so much respect for the way you compete.
"I truly feel it was a bare knuckle fight with nothing held back and it was the best example of steel sharpening steel.
"To Germain, I wouldn't have had as big of a smile for anyone else rolling me up and passing me. Thanks for waking me up."
Runners from across the world were in Walmsley's replies praising him for his effort, including Germain Grangier who revealed just how far Walmsley had gone in his efforts to win in Chamonix.
"You know what everyone said you need to live in the Beaufortain to achieve you dreams but no one knows you and Jess [Brazeau] spent 4 days in the Mercantour in 2021," Grangier revealed.
"This nano stimulus finally paid off a few years later.
"Stocked for you man."