Montane Athlete Marcus Scotney broke the 46-mile Limestone Way Fastest Known Time (FKT) this Easter Saturday (3 April 2021) with a time of 6hrs 18mins – 3hrs 23mins faster than the previous record which has stood since 2016.
The Limestone Way runs through the heart of the Derbyshire limestone dales (largely in the Peak District). It was originally opened as a long-distance waymarked trail in 1986 and extended south to Rochester in 1992 to link up with the Staffordshire Way. Its previous supported FKT stood at 9hr 41min 29s, which was set by David Harrison in 2016. Like David's, Marcus' FKT attempt was supported.
"I have been training on parts of the Limestone Way since living in the Peak District and have often thought about running the whole 46-mile route. As the pandemic cancelled races last year and FKT's became the new buzz word in the ultra running community, I started to think of doing the Limestone Way. Last August, my initial plans were scuppered by a niggling hip flexor injury due to sitting at a desk for more extended periods. Fast forward to 2021; the Marathon de Sable is postponed; I will take up the challenge to break the current FKT of 9hrs 41minutes!"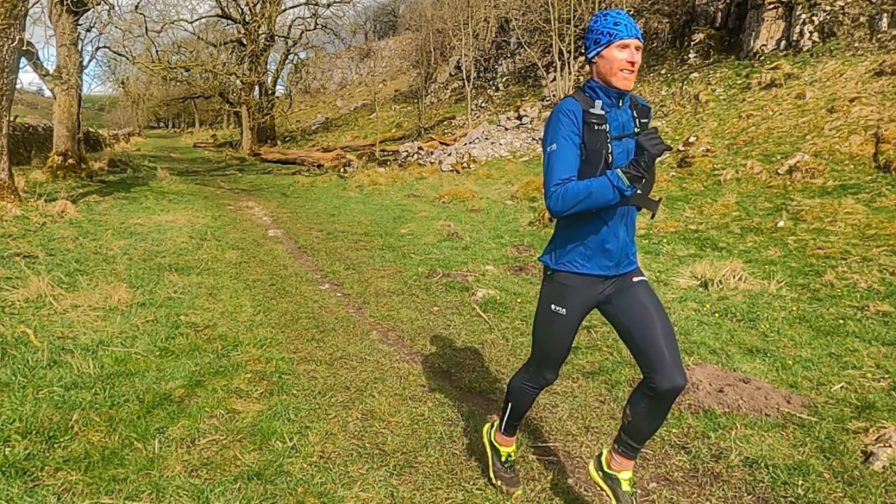 This was Marcus' first attempt at a FKT record. He was supported by wife and Montane Ambassador Jen Scotney who took overMontane's Instagram account from Friday afternoon to document the attempt.
Marcus has chosen familiar territory to launch a prolonged and sustained FKT campaign which more details will be released about over the coming months.
Follow Marcus here at his Live Tracking: http://live.opentracking.co.uk/tlw2021/