In what proved to be a fantastic bit of timing, Montane announced that they were sponsoring Galen Reynolds, then he promptly went and won the men's race at Dragon's Back!
For those unfamiliar with the Berghaus Dragon's Back Race, it's a 315km journey down the mountainous spine of Wales, amassing 15,500m of ascent along the way. It's run in 5 stages and it's seen as one of the toughest mountain races in the world, with a drop-out rate of around 40%. As well as the length and ascent, key challenges include navigation, crossing tough terrain, and doing it all on an increasing level of exhaustion.
And for those unfamiliar with Galen Reynolds, he's probably best known for coming second at the 2018 Montane Tor Des Géants (a 330k non-stop race in the Italian Alps with 24,000m of ascent) in one of the fastest times in the race's history. The previous year he came 7th. Originally he comes from Canada, but he's now based in the UK where he can often be found racing at events like the Montane Lakeland 100, Coastal Trail Series and 10 Peaks Races.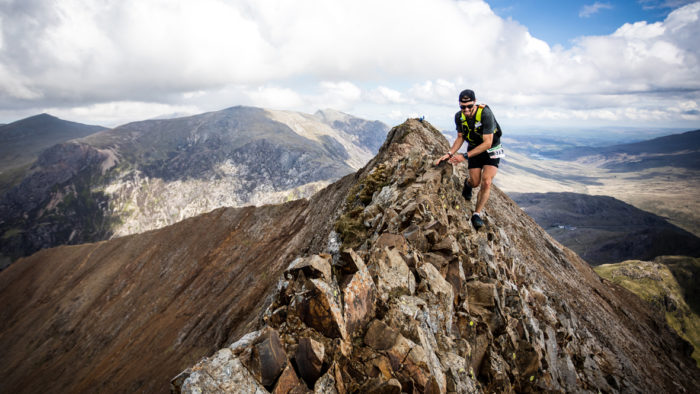 Galen attacked Dragon's Back right from the start, finishing first man on day one, beating favourites like Jim Mann and Robert Barnes. On day two over the Moelwynion and Rhinogydd he did the same, showing no signs of tiring. On days three and four Galen and Jim Mann ran together, having struck up a bit of a partnership.
On day five Galen was alone again as it was a chasing start. Jim Mann said "I really enjoyed running with Galen. He is good company and a really nice bloke. Then, today, the chasing start meant we had to chase each other." Galen had 42 minutes on Jim Mann, which he stretched out even more on the final day to finish in a new course record.
Upon winning he said: "I ran hard today. But apart from all the pain, it feels really good to win."
Terry Stephenson, Montane Head of Marketing, said of Galen's win: "We are immensely proud of Galen. This record will be difficult to break and hope it acts as a sturdy foundation upon which his ultrarunning legacy can be built. Chapeau."
Chapeau indeed!
Find out more about Galen Reynolds HERE.
We'll be publishing an interview with the women's Dragon's Back winner, Lisa Watson, very soon!
Header image copyright No Limits Photography