A lot of events claim to be 'the toughest race' on earth and of course it's all highly subjective. However, few can argue that The Barkley Marathons is up there. Judging by completion rates alone, only 15 runners have completed the full 100+ miles since it was first staged in 1986. Not many races can claim that.
Because of its legendary status, most runners are intrigued by this race. Few ever manage to convert this fascination into actually entering, but this year saw Nicky Spinks attempt to become the first-ever female finisher.
Made famous by a 2014 Netflix documentary ('The Barkley Marathons: the Race that Eats its Young'), The Barkley Marathons see runners self-navigate their way around an unmarked course, tearing pages from hidden books as they go, and returning them to enigmatic event organiser, Lazarus Lake.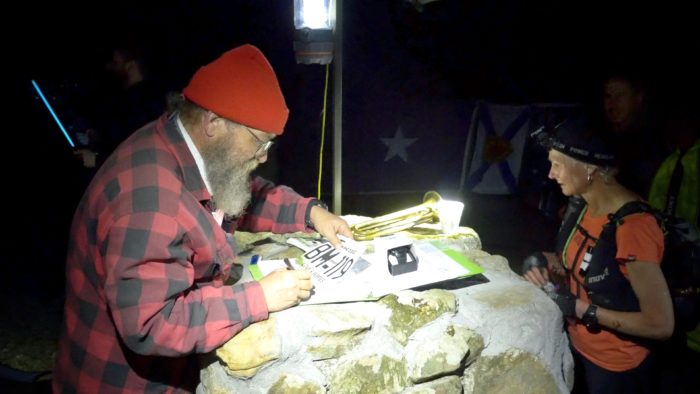 Staged in Frozen Head State Park, Tennessee, USA, the course features five laps, each involving around 10,000ft of brutally steep, obstacle-laden, muddy mountain ascent through thick woodland and viscous undergrowth. Since the inaugural 1986 event, the full 5 loops have only been completed (within the 60 hour cut-off) 18 times, by 15 runners, with the first finish not until 1995. If 3 loops are completed within 40 hours, this is termed a 'fun run' finish.
inov-8's new film Last Women Standing: The Barkley Marathons 2019 follows Nicky, a 52-year-old breast cancer survivor and ultra running record holder, as she tackles one of the world's most notorious and secretive sporting events.
During the film, Nicky forms an allegiance with fellow female ultra runner Stephanie Case, from Canada. Can the two women beat the infamous Barkley Marathons? Even if you already know the answer to this question, it's going to be fun watching them.
The film, shot by Summit Fever Media, will get its online international premiere on Tuesday November 19th. Sign up now to find out how you can be among the first to watch it.
Here's a preview:
Sign up now with inov-8 to watch the free online film premiere: www.inov-8.com/last-women-standing
Nicky is an inov-8 ambassador and wore the brand's Graphene-Grip MUDCLAW G 260 shoes for The Barkley Marathons.