Spanish runners Oscar Gaitan Mordillo and Ines Herault Sicilia claimed victory in the men's and women's races respectively at the 2023 International U18 Mountain Running Cup.
It was a prosperous day for Spain, who also clinched the women's team prize and came second in the men's.
The 16th edition of the World Mountain Running Association (WMRA) competition took place at Maxi-Race in in Annecy and showcased the best young mountain runners in the world.
The circular 4.7km course featured a steady ascent from 1,477m to 1,699m before and rapid descent to the finish.
Super Spain
Gaitan Mordillo led from start to finish in the men's race but was pushed all the way by USA's Matthew Edwards – the leading duo were separated by just eight seconds when they crossed the line.
Randy De Jesus Garcia produced an impressive descent to take third – he was in fifth when he reached the peak, edging out England's Ewan Busfield and USA's Benjamin Anderson, who were fourth and fifth respectively.
The women's race was equally competitive, with Herault Sicilia overhauling USA's Keegham Edwards over the last 1.5km to snatch victory.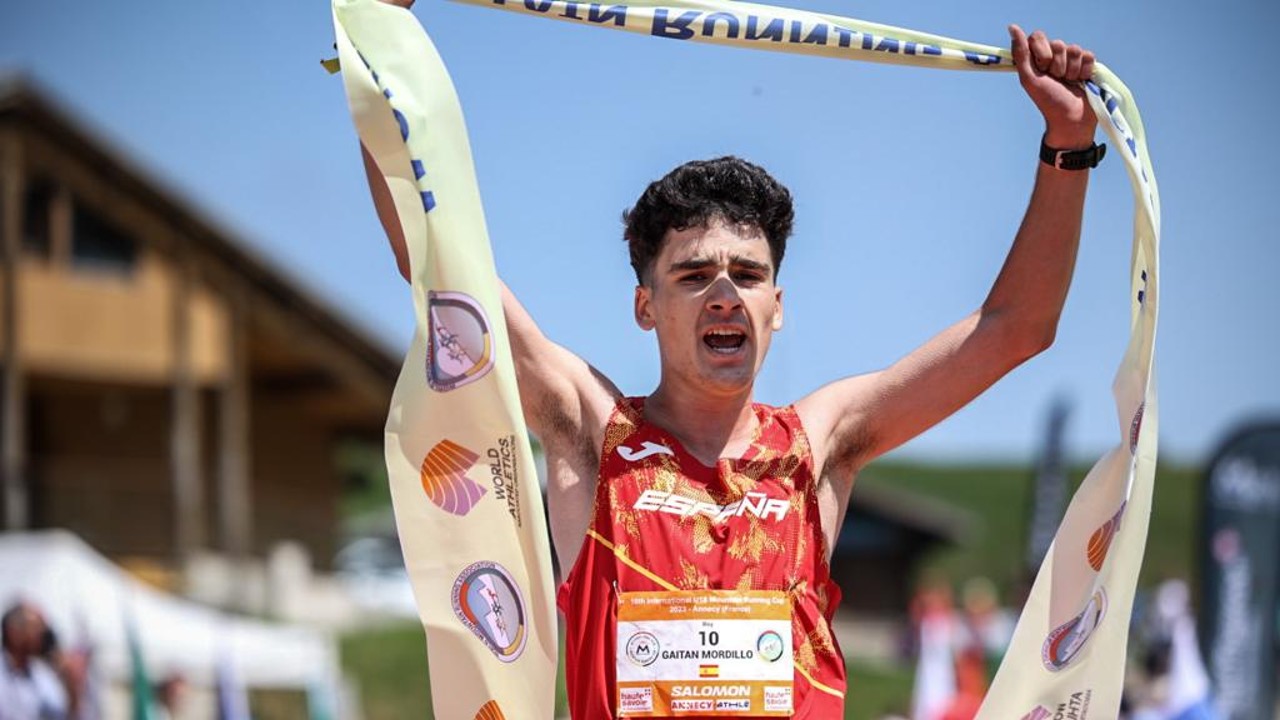 Edwards managed to hold on for second as England's Amelie Lane put the pressure on and ended up just five seconds adrift.
Nadia Soto Perez was another Spanish runner among the top five – she picked up fourth, finishing four seconds clear of England's Lauren Russell.
The nations whose top three runners' finishing positions totaled the least took the team victories, and the efforts of Edwards, Anderson and William Brunner (11th) saw USA take the men's crown.
Meanwhile, Spain scraped the women's title ahead of USA thanks to Herault Sicilia, Soto Perez and Andrea Buenavida Cotrina (10th).
International U18 Mountain Running Cup results
Men:
Oscar Gaitan Mordillo (ESP) 17.45
Matthew Edwards (USA) 17.53
Randy De Jesus Garcia (MEX) 18.10
Ewan Busfield (ENG) 18.27
Benjamin Anderson (USA) 18.33
Men's team:
USA 18pts
Spain 35pts
England 39pts
France 42pts
Hungary 48pts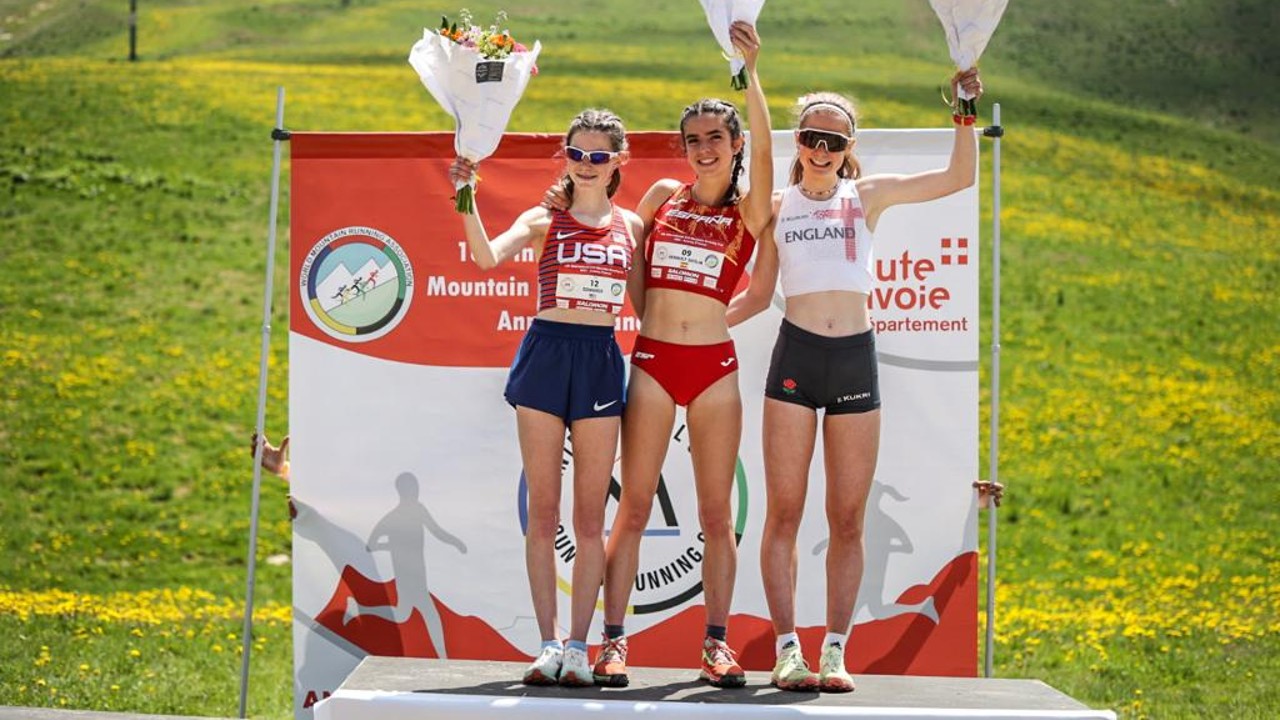 Women:
Ines Herault Sicilia (ESP) 20.19
Keeghan Edwards (USA) 20.46
Amelie Lane (ENG) 20.51
Nadia Soto Perez (ESP) 21.09
Lauren Russell (ENG) 21.13
Women's team:
Spain 15pts
USA 16pts
England 23pts
France 32pts
Slovenia 58pts
Full results available HERE.
More WMRA action
The WMRA announced a 17-race calendar for the 2023 Valsir Mountain Running World Cup last year, which will involve visits to seven countries across Europe.
The competition starts with Broken Arrow Vertical Up and Broken Arrow Skyrace in California, USA, next month.