As ever the Berghaus Dragon's Back Race didn't disappoint in the excitement stakes this year. There was previous winner, Jim Mann, Konrad Rawlik, who'd finished 4th, and there was the winner of Cape Wrath, Robert Barnes. There was also a Galen Reynolds, who'd come second at Tor des Geants. The race was wide open, but it was Montane athlete Galen who led the race, right from day one. We spoke to Galen about his running background, his bromance with Jim Mann and whether the elites stop for pasties.
Run247: Can you tell us a little bit about your running background?
Galen: Running started when I picked up an extreme adventure book and was flipping through the pages to find something exciting to start exercising. After a physically destructive 2-year graduate degree, I needed a change. One of the races listed was UTMB. Instantly, I was amazed people could complete such a massive feat, especially in one go. Not being able to run a mile without stopping for a wheezing break, completing the UTMB was the moonshot. The only previous running experience I had was in secondary school being on the cross country running team, which was just an excuse to get the days off of school for the races as I was by far the worst on the team.
Run247: Huge congratulations on winning Dragon's Back! What were the highlights of the race for you?
Galen: Thank you very much; it was amazing to be a part of such a fantastic event. There were so many highlights it's hard to narrow it down from the route itself, the camaraderie of all the fellow runners to camp life and the catering. The Dragon's Back was my first stage race, which made camp life really memorable. It was great to be able to see volunteers and runners day after day, get to know them and exchange stories. The route was impressive as well, with the varied terrain starting in the technical and steep mountains, moving through bog and grassy areas and eventually undulating hills.
Run247: You struck up a bit of a partnership with Jim Mann during the race. Did that just happen or was it a conscious thing? What did you guys talk about on those long days?
Galen: It started on day 2 after trying to hang on to Konrad Rawlik as he turbocharged up the first couple of peaks, which pushed me to dig pretty deep. I thought I could have a little rest on the descent into Maentwrog about a third of the way into the day, but then Jim came zooming past me with fire in his eyes. For the next 12 miles about 2 hours, including boggy sections we were never more than 30 seconds apart, always catching and recatching each other. Jim then passed me on the final climb before the halfway support point, and I did whatever I could to hook on and not let him go. Then Jim pulled a Jim in the support point, and F1 pit stopped it. I scrambled to catch up, and when I did, we got chatting and then pretty much ran from there until the end of Day 4.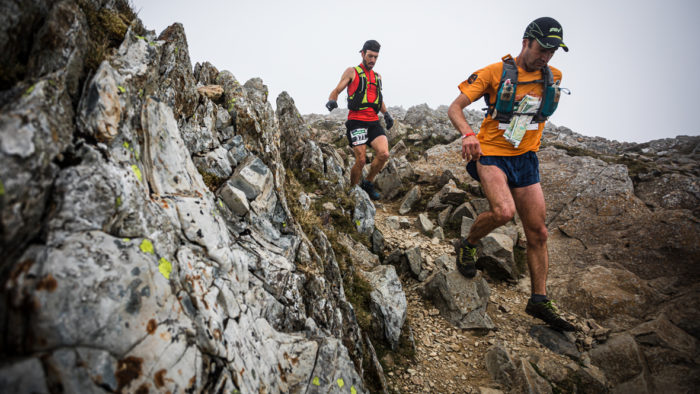 At the beginning of day 3, we just happened to be at the start point to dib out together. Jim asked if we wanted to start together to avoid the awkward moment of dibbing only 10 seconds apart. There was no arrangement to run together for the day, neither one of us was going to let the other get away. It's rare to find someone who runs close to your speed through varied terrain but that happened with Jim. It made for a much more enjoyable day being able to chat as the hours and miles flew by as well as pulling each other through tough times. In the end, we decided to run day 4 together.
We chatted about all things running – races, strategies, tactics, nutrition, navigation as well about life outside of running – family and work. With that much time together, we just talked about anything that came to us to help pass the time. We briefly spoke of doing a couple of races as a team given our similar running paces.
Run247: You always had a smile on your face in the race and you were happy to offer encouragement to all the other runners. Did you have any rough patches and if so, how did you get through them?
Galen: Well, I'm glad you're asking this as I try very hard always to have a positive outlook to cover up those dark and very rough times, and that means it somewhat worked. Coming into the Dragon's Back I knew this was going to be a gruelling race that would become extremely painful and push me to the limits mentally and physically. My strategy was that whatever happened, I would make it into a positive and always appear happy, which would hopefully trick myself and carry me through the multiple entries to the pain cave throughout the week. Luckily, with the way the race is organised, I started last every day and was able to see a lot of runners throughout the route. Sometimes races get so spaced out that I don't see anyone for hours, so it was genuinely exciting to keep coming across people and then later in the week I would get to know them and be able to have a little chat.
When I've checked to make sure the rough patch isn't hydration or fuel related, I will remind myself this won't last forever, and things never keep getting worse. I'll also pull out painful memories from previous races that I have stowed away just for those moments, saying if I pulled out of that, I'll pull out of this.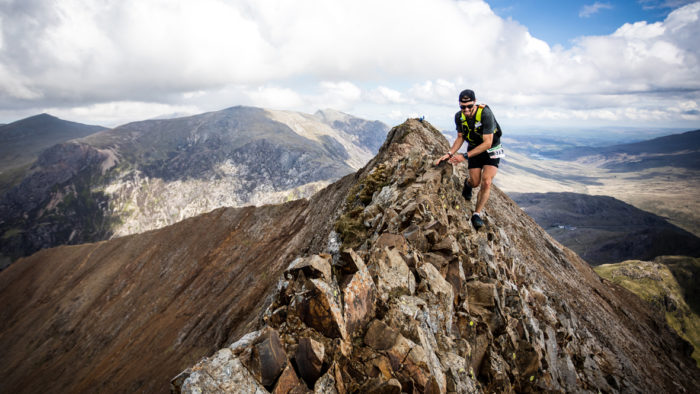 Run247: Did you stop at any of the pubs on the route, or the Co-op in Machynlleth or the bakery in Llandovery? (Just wondering if this happens at the front of the race or just in the middle/back!)
Galen: I dreamt of stopping but tried not to look at all the amazing pubs and bakeries along the way. Seeing heaps of other runners pouring out of the shops with kid-in-a-candy-store looks on their face made me very jealous. I had to keep saying if I don't stop, I get to the end quicker and will be able to eat a record number of chips sooner.
Run247: I understand that you live in London. How do you train for mountain races when you live in the city? When you do get out of London to train what are your favourite spots in the UK?
Galen: A lot of visualisation. It also helps that I'm reasonably close to the largest mountain in London, it's a secret, but it's very close to Hampstead Heath and has an astounding 80m vert in about 1km! Fortunately, I can get out to the real hills to smash the legs in, which I'll try and do a couple of weekends before a mountain event. During those weekends, I'll put two long days in trying to accumulate as much time on my feet and vert, leaving me hobbling around for several days afterwards. Favourite spot to train, which is mainly because of the proximity to London, is the Brecon Beacons. It's great for accumulating heaps of vert while using the steepness to build and smash the leg muscles.
Run247: What's next for you? Any races/adventures coming up?
Galen: The next big adventure is the Tor des Geants. It will be my 3rd time attempting the race, and probably the only race that while running it I'm always telling myself, this is beyond ridiculous, I'm never doing this again. But it's one of those races where options for strategy are near unlimited. There isn't a lot of information about how to run a 75+ hour race, which makes for a massive learning curve where I feel I still have enormous amounts of things I can improve on. I'll try and pop into a tune-up race in July, just haven't decided which one yet.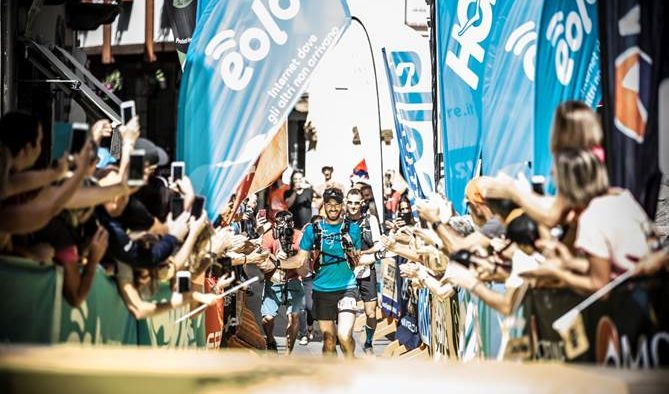 Find out more about Galen and his achievements HERE.
We also spoke to women's winner, Lisa Watson. Read her interview HERE. 
Header image copyright No Limits Photography/Berghaus Dragon's Back Race