Two gold label Valsir Mountain Running World Cup races – Vertical Nasego and Trofeo Nasego – will take place in the Italian mountains this weekend.
The two races, which are lined up on September 3 and 4 respectively, see runners tackle courses in the Brescia and Garda Prealps.
The races mark the second batch of the 2022 World Mountain Running Association (WMRA) competition's gold label events, which each offer competitors a maximum of 50 World Cup points.
Vertical Nasego course
The short, intense Vertical Nasego event consists of a 1,000m climb over 4.3km, with the start line set in the commune of Casto.
The first section of climbing features roads and trails, before the route narrows to an even steeper and more rugged ascent to the finish.
Italy's Davide Magnini (35:17) and Austria's Andrea Mayr (38:39) set the men's and women's records respectively in 2019.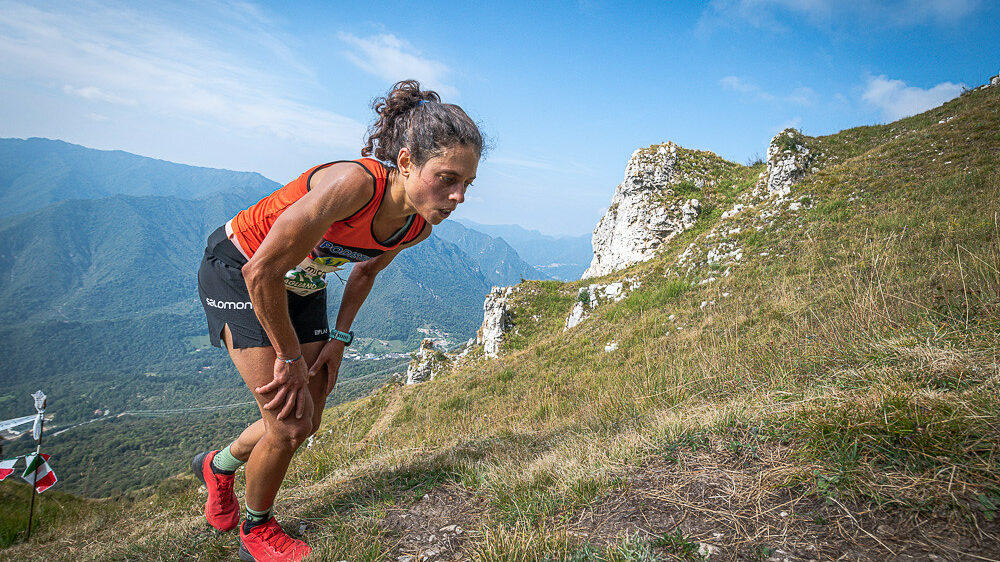 Trofeo Nasego course
Trofeo Nasego is the longer of the two events at 21.45km, and sees the runners climb a total of 1,336m, mainly on established paths.
There are particularly challenging ascents around Sabia Valley, and the course takes in the iconic areas of Piani de Alone, Ponte Vrenda, and the Rifugio Nasego.
The highest point of the route, which also starts in Casto, is at 1,311m around the 16km mark, with the last section largely downhill to the finish in the town of Famea.
The men's and women's records were broken at last year's event, with Petro Mamu (ERI) clocking a 1:32:55 and Grayson Murphy (USA) finishing in 1:45:56.
Favourites
It is common for runners to take on both Vertical Nasego and Trofeo Nasego – and be competitive – as evidenced by Murphy's second place at the first event last year, which came a day prior to her course record victory in the latter race.
This will be the case for current men's World Cup leader Patrick Kipnego (KEN), who is seeking a fifth gold label race win this year after triumphing at Montemuro Vertical Run, Grossglockner Berglauf, La Montée du Nid d'Aigle and Giir di Mont Uphill, as well as finishing third at Sierre-Zinal last month.
Kipnego will be joined on the start line for both races by compatriot Philemon Kiriago Ombogo and Mamu, who are second and third respectively in the World Cup standings.
In addition to setting the course record in the Trofeo Nasego race last year, Mamu finished third in the Vertical Nasego, highlighting his capability over both distances.
Eric Muthomi Riungu (KEN) is another leading contender, having finish third in last year's Trofeo Nasego – he too will take on both races this weekend.
Focusing solely on the Trofeo Nasego race are Andreu Blanes (ESP), who was second at Sierre-Zinal last month, and 2017 winner Cesare Maestri (ITA).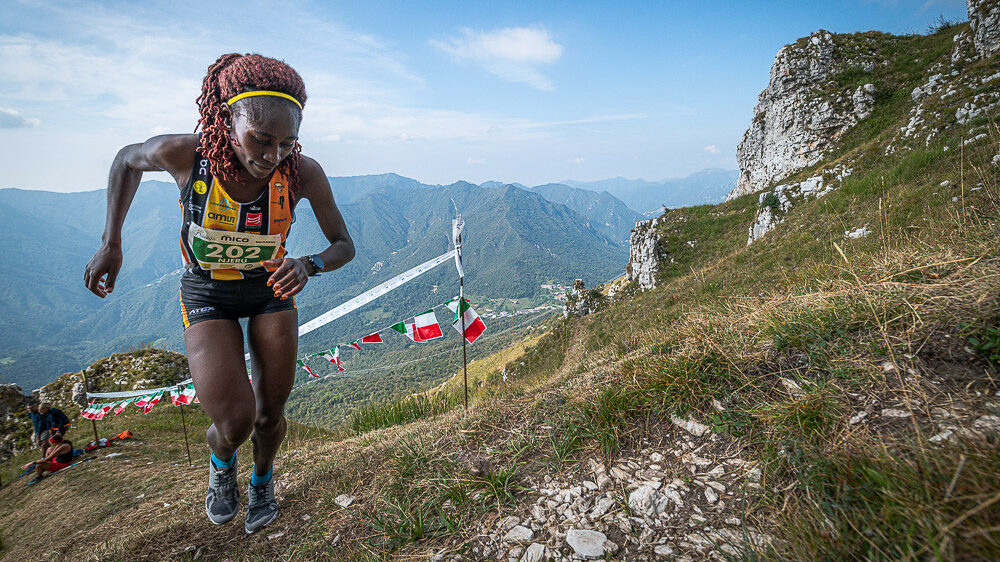 On the women's side, World Cup leader Joyce Muthoni Njeru (KEN) is also taking on both races – she has been equally as dominant as her compatriot Kipnego, claiming victory in the same four races this year.
Lucy Wambui Murigi (KEN) has a handful of World Cup podiums to her name in 2022 and sits second in the standings – she has only entered the Trofeo Nasego race.
Third-place Camilla Magliano (ITA) is expected to challenge in both events, as is Andrea Mayr (AUT), who won Vertical Nasego last year and finished second in Trofeo Nasego.
Another name to look out for over the weekend is Madalina Florea (ROM), who picked up third at Giir di Mont Uphill.