We might have narrowly missed out on a place in the women's football world cup final, but there's one world cup that the UK and Ireland are crushing, and that's the Mountain Running World Cup. After a very exciting last round at GrossGlockner Berglauf in Austria, this weekend it's the International Snowdon Race.
Last weekend saw Sarah Tunstall (GBR) and Filimon Abraham (ERI) take deserving wins at the GrossGlockner Mountain Race. Both the men's and women's races were really exciting, with podium places changing right to the end. In the men's race it was a duel between last year's winner, Geoffrey Gikuni Ndungu (KEN), and the young Eritrean, Abraham. In the final 3k there were six runners all within one minute of each other. But it was Abraham who came out on top, with Ndungu second, Manuel Innerhofer (AUT) third and Andrew Douglas (GBR) fourth.
In the women's race Sarah Tunstall was fresh from a strong fourth place at the European Mountain Running Championships in Zermatt. She dominated the race from start to finish, despite a late surge from Purity Gitonga of Kenya. Rising Austrian star, Alexandra Hauser, took third place and Sarah McCormack (IRL) took fourth to become the new leader in the World Cup rankings.
And so to Snowdon. Runners from Italy, the USA, Kenya, Japan, France, England, Scotland, Northern Ireland, Republic of Ireland will line up alongside 650 locals to race in this iconic 10 mile mountain race. The race (on Saturday 20th July) will start at 2pm from Llanberis and as ever it is expected to be a real festival of running with hundreds of spectators cheering on the runners.It's anticipated that this will be a pivotal race for the World Cup. Sarah McCormack of Ireland is the current leader in the women's WMRA World Cup, having finished 2nd in Annecy (race 1) and 4th in Austria (race 3). Sarah has won this race twice before, in 2014 and 2015, and will be a very strong competitor again this year.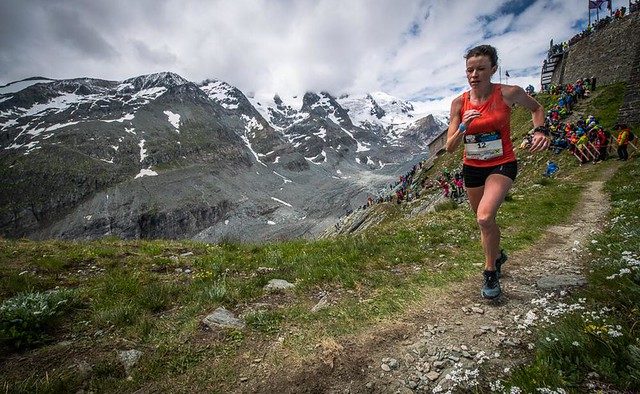 There's a very strong women's field with local runners Katie Beecher and Welsh national team debutant Elliw Haf, Hatti Archer (England), who had a great run at the recent European Mountain Running Championships. Kelli Roberts (England) is also expected to feature, having won the first three rounds of the British Fell Championships this year. Miranda Grant of Scotland has form on this course, with her 2nd place in 2018, and Emma Clayton (England) could do well on her comeback from injury. She has many years of World Mountain Running competition experience to draw on when she lines up.
In the men's race it will be current World Cup leader Andrew Douglas (Scotland) who is likely to be favourite and cement his lead in the World Cup. He will no doubt also want to improve on his result in Austria last week, where he just missed the podium, coming 4th. Douglas comes to Wales after winning the first two of three races in the World Cup so is still in a commanding position and the Snowdon course is likely to suit his style of running.
Sam Sahli (USA), second at the Broken Arrow World Cup Round 2 race, and Zak Hanna (Ireland) will spice up an already interesting field, which also features the Italian twins Martin and Bernard DeMatteis (Italy). They are both former winners of World and European Mountain Running titles and they are also very strong on up and down mountain running courses like this one. Luca Cagnati (Italy) returns again and all three Italians should be considered solid contenders for the title, trying to make it three in a row for Italy, after wins by Davide Magnini in 2017 and Alberto Vender in 2018.
But there are many strong local runners, such as Mark Hopkinson and Russell Bentley (a two-time former winner), who could well feature. Eryri Harriers always turn out in force for Snowdon, and especially this year as it's 40 years since they first partnered with Italian runnering club CSI Morbegno who started to visit Llanberis and continues an exchange to this day. The race will have a special trophy for the first non UK runner in memory of Gianpettro Botta who started this iconic connection.
Race director Stephen Edwards says:
"The 2019 race is set to be out best ever. We have a new headline sponsor on board for this year in the form of Castell Howell and we are really excited to have Round 4 of the World Cup coming to Llanberis!"
Other features of the day will be the traditional junior races starting ten minutes after the main race at 2.10pm on the Saturday, the 'Hwyl i Bawb' family run at 10.30am, and the Thursday evening local junior races, which will see almost 200 youngsters taking part.
The 2019 World Cup calendar has a total of 7 exciting and unique races, in 7 different countries, with over 140km of mountain racing tracks, 9300m+ of elevation and a total prize pool of approximately 56,000 Euros across all of the races which includes the overall World Cup competition ranking.
Content and images reproduced with permission from the World Mountain Running Association.