This weekend it's the World Mountain Running Championships and World Long Distance Mountain Running Championships in Villa La Angostura, Argentina. As we established a while ago, GB and Ireland are currently ranked the best in the world in mountain running, so we should have all eyes on Patagonia this Friday and Saturday!
Ireland's Sarah McCormack and Scot Andrew Douglas won the WMRA World Cup this year (see header image). Both of them had incredible seasons, with multiple wins and podium finishes throughout the World Cup series, showing amazing consistency. But what is even more encouraging is the sheer depth of British and Irish runners in mountain running. In the women's top 10 of the World Cup there was also Emma Clayton, Sarah Tunstall, Louise Mercer, Jemima Elgood, and Charlotte Morgan from GB. In the men's there was also Ireland's Zak Hanna in 6th place and GB's Dave Archer in 19th.
At the longer distance GB's Jonathan Albon won the Trail World Championships this year and his prowess in the mountains is proven as a former Skyrunning World Champion. GB also has the European Junior Mountain Running Champion in Joe Dugdale and European Senior Champion in Jacob Adkin.
So it's definitely an exciting time for British and Irish mountain running, which surely makes this year's World Championships the most exciting ever! 450 runners are expected from 40 countries. On Friday 15th the junior men will set off at 9.45am and the junior women at 10.15am. They will race over a route of 6.6k with 393 metres of ascent. Then at 11.45am the senior men's race will start, and the women's at 12.15pm. The seniors course is up and down this year, on a 14k course with 754 metres of ascent. On Saturday 16th it's all about the long distance race. They set off at 8.40am on a 41.5k route, which has 2,184m of ascent.
The women's races
In the classic distance World Cup winner Sarah McCormack in a strong favourite, as is Sarah Tunstall, having finished 3rd in the world championships in 2017 and having won Grossglockner and Drei Zinnen this year. Her compatriot Emmie Collinge must also be one to watch. She was 2nd in the world championships in 2015 and won the European Mountain Running Championships the following year. But they will face strong competition from Lucy Murigi of Kenya, Italy's Elisa Sortini and Alice Gaggi, France's Elise Poncet and Grayson Murphy, who won the US trial. As well as Sarah McCormack, Ireland will field Kate Cronin and Harriet Robinson. GB will also feature Heidi Davies, Phillipa Williams and Emma Gould.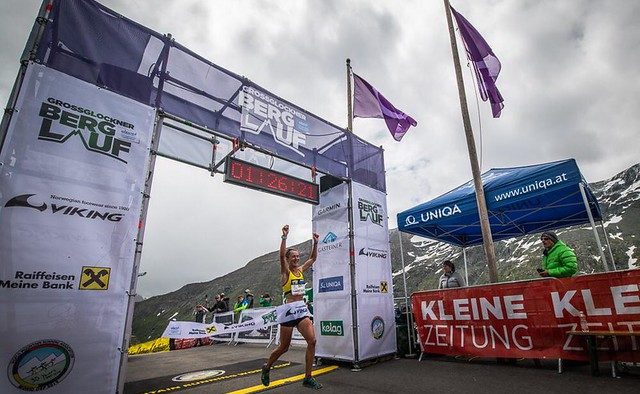 At the long distance GB has lost several runners due to injury. Victoria Wilkinson, Holly Page and Georgia Tindley are unfortunately out. However, we do have Charlotte Morgan, defending champion, who's been having a great season at shorter and longer distances, Kirsteen Welch and Sarah Willhoit. Ireland has Nicola Duncan, Angela Speight and Rebecca Quinn.
It should be a really interesting women's long distance race with Laura Dahlmeier of Germany, who has famously swapped an incredibly successful career as a biathlete for mountain running, France's Blandin L'hirondel won this year's Trail World Championships, Judith Wyder of Switzerland, who's had a hugely successful season in Skyrunning. Her compatriot Maude Mathys will also be a strong contender. Spain are fielding a very strong team, with Sheila Aviles (who was 3rd at this year's Trail World Championships) and Azara Garcia de los Salmones (4th at the Trail World Championships, 2nd at this year's OCC), among others expected to feature.
The men's races
The men's World Cup winner, Andrew Douglas has to be among the favourites, having had an incredible 2019 season. Zak Hanna will also be a strong competitor, as will European champion Jacob Adkin, who was 6th last year.  But they will face strong competition, including Joe Gray, who won the US trials and was 2016 world champion and is 17 time national champion, Italians Xavier Chevrier, Luca Cagnati and the French runners Julien Rancon and Alexandre Fine. The Kenyan team contains Robert Panin Surum and Timothy Kimutai Kirui, who could feature. Joe Steward will also represent GB and Ian Conroy and Eoin Flynn Ireland.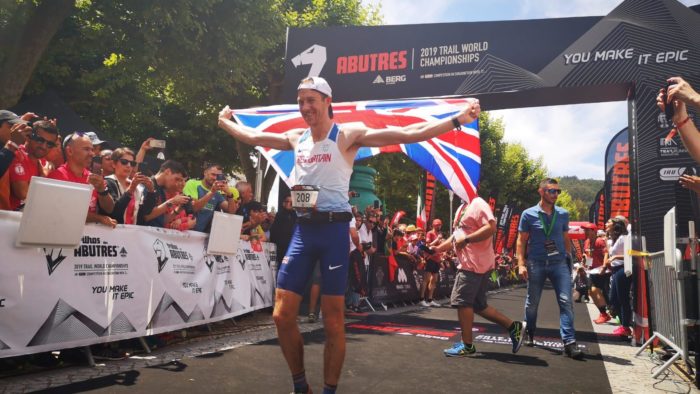 At the long distance Jonathan Albon will certainly be the one to watch. GB are also fielding Seb Batchelor, Nick Swinburn, Jack Wood and Chris Hollingsworth. The Irish team will be made up of Paddy O'Leary, Brian Furey and Gavin Byrne. They will face very strong competition from the US, whose team includes Jim Walmsley, Hayden Hawks and Mario Mendoza! There are also many other contenders including Italy's Francesco Puppi, Switzerland's Stephan Wenk and France's Nicolas Martin, among others.
There's no doubt that we will see some incredible racing in the stunning location of Patagonia. We will bring you all the news! You can also check out the World Mountain Running Association's website and social media for up-to-date information.