A few days ago we asked whether the Great Britain team could possibly top last year's incredible performance at the Trail World Championships. We now know that the answer was yes!
After a very successful outing in 2018, which saw Tom Evans take the bronze and Jon Albon 4th place in the men's race, securing the team silver, as well as Holly Page taking 9th and Beth Pascall 11th in the women's, everything was looking good for 2019.
This year's Trail World Championships took place in Miranda do Corvo (Coimbra, Portugal) and was hosted by the Trilhos dos Abutres race. The race consisted of 44km, with 2,100m of ascent. We spent a very anxious day trying to get the live tracking page to load, mostly unsuccessfully, and trying to piece together what was happening!
Jon Albon was obviously a favourite for GB, and he bided his time before taking the lead early on in the second half. Despite the calibre of the runners chasing him, he managed to maintain around a 2 minute lead for the rest of the race and he emerged World Champion!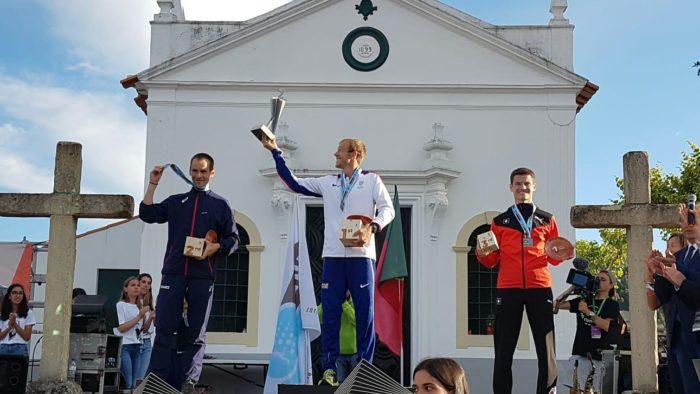 In the early stages Seb Batchelor was hovering around 4th and Carl Bell in 9th and it looked like we might even have 3 male GB runners in the top 10. But it wasn't to be as Seb started to suffer and drop back and Carl also dropped a few places. When you're being chased by people like Luis Alberto Hernando, it's always going to be incredibly difficult to keep them at bay! Carl finished in a fantastic 13th place and Andrew Davies was just 2 minutes behind him in 16th. The men's podium was completed by Julien Rancon of France in 2nd and Christian Mathys of Switzerland in 3rd.
There then followed a nervous wait while the team standing were totted up (on total time of first 3 counters, not placings) and we learned that GB had got the team silver! France took the gold and Spain the bronze.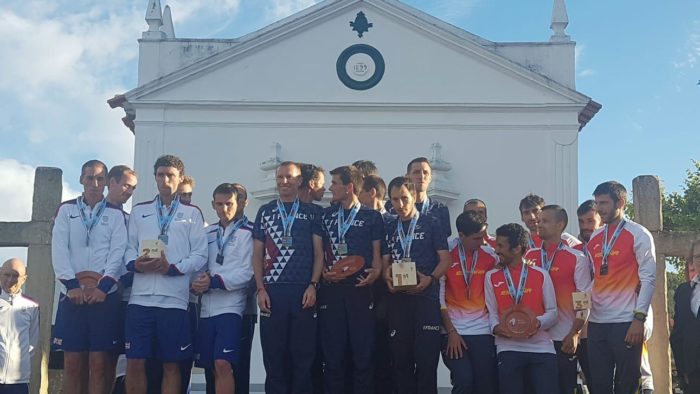 Andy Symonds finished in 33rd place, Seb Batchelor in 40th and Ricky Lightfoot in 46th.
In the women's race there were two real standout performances. The first was France's Blandine Lhirondel, who led for the whole race. She built up a big lead of 8 – 9 minutes and you thought that she had probably gone off too hard, but she managed to hang onto it. The second was New Zealand's Ruth Croft, who made her way through the top 10 during the course of the day to finish in 2nd place. Sheila Aviles of Spain finished in 3rd, close behind Ruth Croft.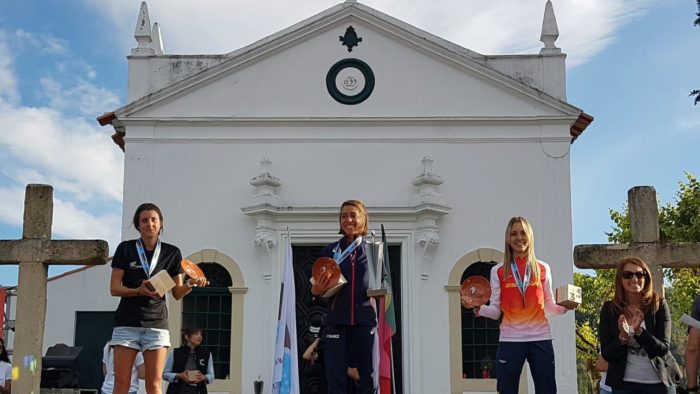 The standout British woman of the day was Charlotte Morgan, who finished really strongly in 13th place. Georgia Tindley was the next Brit in 25th, Katie Kaars Sijpesteijn was in 32nd, Jasmin Paris 35th, Jo Meek 56th and Meryl Cooper in 91st.
Find full results HERE
Header image copyright Carrerasdemontana.com