Do you remember last May, when, on a very exciting weekend in Spain, Great Britain pulled off their best ever performance at the Trail World Championships? In Penyagolosa the men's team pulled off an amazing team silver and the women's team proved that they could be up there challenging for team medals.
This year's Trail World Championships will take place in Miranda do Corvo (Coimbra, Portugal) and will be hosted by the Trilhos dos Abutres race. The race consists of 44km, with 2,100m of ascent.
It's a reasonably short and not too mountainous race, with the highest point being 963m, which comes about 2/3 of the way into the race. But that's not the biggest climb. There's a 500m ascent over the course of about 4k, which takes runners to the halfway point. So it's going to be a tough course, but hopefully one which will suit the Brits.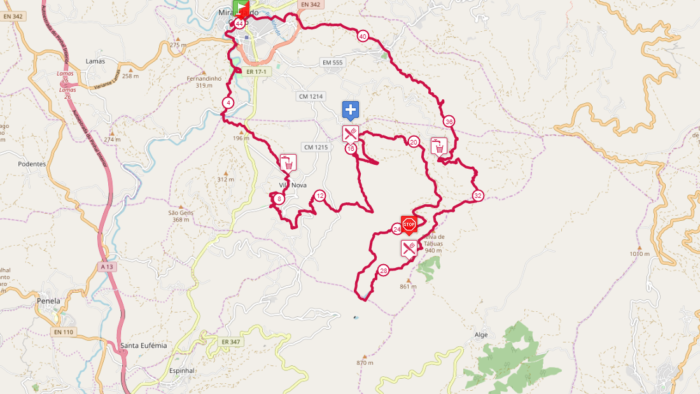 We are fielding really strong GB teams for women and men again this year. Here's the British team:
Women
Charlotte Morgan, Georgia Tindley, Jasmin Paris, Jo Meek, Katie Kaars Sijpesteijn
Men
Ricky Lightfoot, Andrew Davies, Sebastian Batchelor, Andy Symonds, Jonathan Albon, Carl Bell
You might remember that Jonathan Albon had a fantastic run at Penyagolosa last year to finish 4th, so he could definitely be one to watch. Jo Meek has also finished 7th in the 2016 Trail World Championships and she brings a huge amount of experience to the team as well, as does Ricky Lightfoot, who won the 2013 Trail World Championships. All of the GB team are going to be really exciting to watch as all have incredible talent and proven results in different types of race – mountain (Charlotte Morgan is reigning World Long Distance Mountain Running Champion), fell (Carl Bell was 2018 English Fell Running Champion) and Skyrunning (Jasmin Paris was a Skyrunning World Champion in 2016, although she obviously seems to excel in every type of running).
As ever we will be facing really strong competition from countries like Spain, France and the US, but we will be up there competing with the best.
It's going to be a really exciting event to follow. It starts at 9am Portuguese time on Saturday 8th June. The organisers will be posting live results to THIS PAGE so you can follow.
Find out more about the race HERE.