This weekend the Trail World Championships take place in Penyagolosa, Spain. The sport isn't represented at the Olympics, so this is as good at it gets when it comes to international honours for top trail/ultra runners. We take a look at the event, the course and the team which will represent Great Britain.
Trail World Championships 2018
The event takes place annually (the last event was held in 2017 in Badia Prataglia, Italy) and countries can field a maximum of 12 athletes, 6 male and 6 female. As well as an individual competition, there's a team competition where the first 3 finishers in the male and female categories for each country count. The ranking is based on cumulative time of the 3 runners. 49 countries have entered this year and competition is expected to be red hot.
The course
The IAU and ITRA, who jointly organise the Trail World Championships, don't stick to one standard distance for the event. It has varied between the unusually short 50km last year in Badia Prataglia, to the more usual distance of 75 – 85km. This year the course is 85km with 4900m of ascent. Runners will start in Castellon and finish in Sant Joan Penyagolosa, with a lot of ups and downs on the way.

The GB team
Tom Owens, whose long list of achievements include many Skyrunning podiums, a win 2 weeks ago at the 3 Peaks Race and a 4th place at the 2015 Trail World Championships in Annecy.
Jonathan Albon, winner of the Skyrunning Extreme World Series in 2016 and 2017, and World OCR Champion for the last 4 years.
Ryan Smith, a US-based runner whose had some good finishes (including a top 10) in the UTMB.
Tom Evans, who finished 4th in last year's CCC and was 3rd in UTWT 2017.
Casey Morgan, a regular on podiums in Europe in races like Sierra Nevada and EcoTrail Funchal.
Rob Sinclair, who holds the unique distinction of breaking all 3 records on West Highland Way races (Devil o' the Highlands, West Highland Way, and Highland Fling) in 2017.
Holly Page, an up-and-coming runner who's had success on the Skyrunning circuit and some good wins in Chinese races. Having bossed slightly shorter distances, it'll be really interesting to see how she gets on over 85k
Beth Pascall, who has won many domestic races from the Highland Fling to the Lakeland 100, and has some great results in races like MIUT (2nd in 2017) and Transgrancanaria Advanced (4th in 2018). Was 8th in the Trail World Championships in 2016.
Katie Kaars-Sijpestiejn, who's also had many domestic wins, particularly in the Lakes, had a 3rd place in the MaXi-Race in Annecy in 2017 and a top 10 finish in the Mont Blanc Marathon 80k.
Sally Fawcett, a regular in the GB Trail World Champs team since 2015, finished 11th in the OCC in 2017 and was also second in the Grand Traversee Sud de France in the same year.
Sarah Morwood, who had a serious bike crash in early 2016 which looked set to finish her promising running career, but has made an incredible recovery and has since won EcoTrail Oslo 80k, was 2nd in the Swiss Alpine K78 and had a top 10 finish in the Hong Kong 100.
Rachael Campbell, who won the Ultra Trail Lago D'Orta and came 5th in the Hong Kong 100. The tougher the better for this Scot.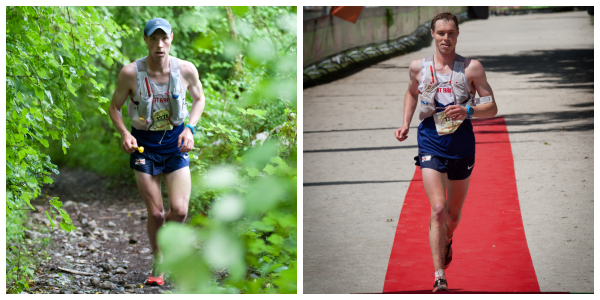 The Irish Team
Paddy O'Leary
Paul Tierney
Gavin Byrne
Mark Doyle
Yvonne Naughton
Carol Morgan
Clare Keeley
All the action kicks off at 6am on Saturday morning. We will be there. Follow our Twitter feed or follow Trailrunning Spain, who we'll be collaborating with over there.