Andrew Lamont and Georgia Tindley continued their impressive sky racing form with victories in the Rab Pinnacle Ridge Extreme race.
Lamont, who tasted success with victory at the Snowdon SkyRace in May, took the men's race in 4:26:02, ahead of Jayson Cavill who finished runner-up for the second year running, and Matt Manning in third. 
Lamont enjoyed his day saying ''It was challenging. Obviously the heat made a difference today. But other than the final climb, my legs were feeling pretty good. It was a beautiful day on top. It's a fantastic course and if you like a bit of scrambling added in, then this is the one for you."
Two from three for Lamont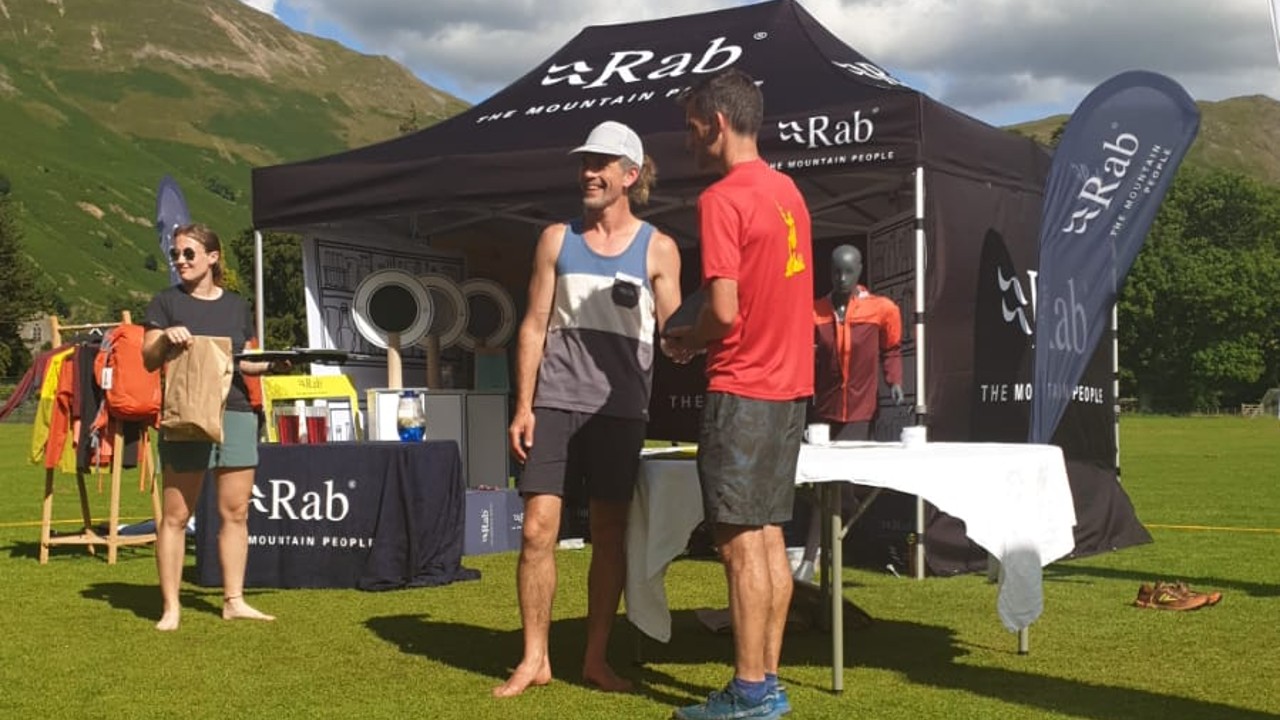 That makes it two wins two out of three for Lamont who targeted Snowdon, Pinnacle Ridge and the Glen Coe Skyline at the start of the year and admitted that Glen Coe was his main focus ''That's the big target for this year – I'm now going to knuckle down for that and just train, put a bit more mileage in. I've got a time to beat there which is always helpful for motivation,'' he said.
Altitude training a boost for Tindley
Tindley put in a stunning performance to finish 48 minutes ahead of Switzerland's Natalina Neuenschwander in second and Alicia Schwarzenbach in third – smashing the previous course record by 28 minutes.
This victory came just a month after she won the Scafell Sky Race by a similar margin and Tindley felt that, despite the day's heat, she felt she had benefited from a recent trip that allowed her to train at a slightly higher altitude. 
''It felt like there was so much oxygen here – breathing was so much easier,'' she explained.
Second placed Neuenschwander admitted to being taken by surprise by just how tough the course was.
''It was a lot harder than any of the European races I have done so far,'' she told RUN247.
''I have done some sky running series events in Europe but they were nothing like this. They are not as technical'' she added.
The Pinnacle Ridge Extreme is a 28km race with 2,700 metres of climb around the Lake District's Hellvellyn Massif . It is one of the Lake District Sky Trails series of races.
Rab Pinnacle Extreme Results
Men's race
1st Andrew Lamont 4:26:02
2nd Jayson Cavill 4:38:17
3rd Matt Manning 4:47:11
Women's race
1st Georgia Tindley 5:02:57
2nd Natalina Neuenschwander 5:50:57
3rd Alicia Schwarzenbach 6:14:51