Adam Bowden, a former 3,000m steeplechaser who represented Great Britain at the Commonwealth Games and European Championship, has set his sights on a new goal – running 'Faster at 40'.
The 39-year-old professional triathlete has announced a switch to marathon running, with the ultimate goal of breaking the 2:10 mark for the 26.2 mile distance.
A former IRONMAN 70.3 race winner – with numerous further podiums on his resumé – Bowden took up the sport of triathlon in 2010 and has enjoyed an 11-year career over the various distances in the sport.
'Faster at 40'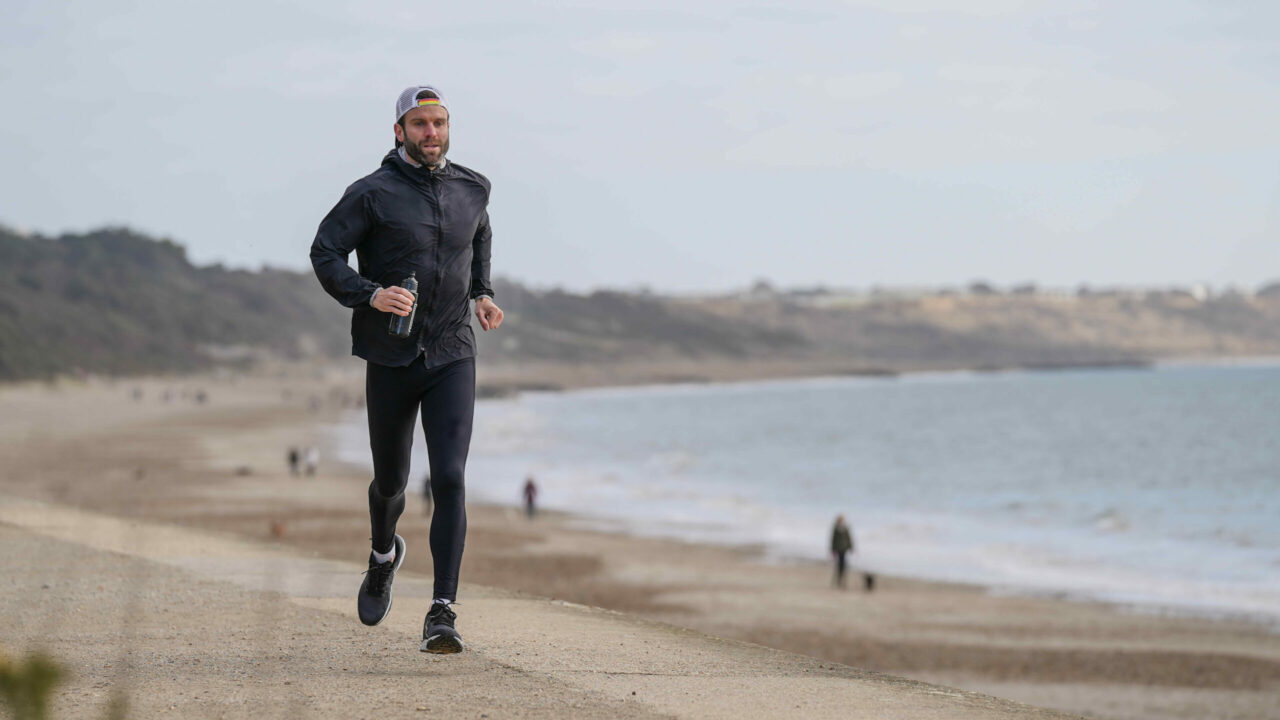 But now he has his sights firmly set on a new goal – running faster than ever when he turns 40 later this year:
He said: "The big difference for me on this journey is that it's all about me challenging myself.
"I'm really not chasing a place or putting pressure on myself about being on the podium. This is all about me going faster, beating my own times and running quicker than I have ever ran before."
And that was certainly the case at the Manchester Marathon on Sunday as the Bridgend AC runner improved his PB to 2:17:18 (12th overall) on his second attempt at the distance (his first saw him win the Newport Wales Marathon in 2:20:06).
"I'm very pleased with my PB today," he said afterwards. "I went off with the pace from the start and through half way in a 66 minutes which is a little quick and I paid for it over the next half.
"I'm still learning the pacing but this is only my second marathon so I'm very pleased with my progression. It was really nice to have my family there for support. The crowds were awesome and the event was well organised."
'Loving running'
There is also the added incentive of a home Commonwealth Games on the horizon – the 2022 Games takes place in Birmingham – but Bowden was quick to dismiss his chances of making the squad.
"I have been asked a few times whether I'm chasing Commonwealth Games qualification, but that's not what I'm focused on for now," he said.
"I'm loving running just for me and not chasing a place. It's liberating. I think it could be one of the reasons why I'm running faster than ever.
"Don't get me wrong, if I got offered a place in the Commonwealth Games marathon squad, I'd be crazy to turn it down. There is no better honour than representing your country. It's just qualification is not what's driving me at the moment.
"Whether it's because I've already managed to achieve so much in triathlon, or simply just an older wiser head on my shoulders, this new inward-focused approach feels right."