Zwift and Saucony have just launched The Saucony Endorphin Series. Featuring group runs, workouts, and races alongside Saucony ambassadors and athletes, this series highlights Saucony's dedication to helping athletes everywhere.
Each week's event offers a unique challenge followed by a special unlock. When you complete any event you'll automatically be entered to win 1 of 10 Saucony bundles, including a pair of the new Endorphin Pro 2.0 shoes, Stopwatch jersey, and the Outpace cap.
The Saucony Endorphin Series run from 22 June 2021 to 11 July 2021 and you can get involved on the Zwift website here.
Our sister website has plenty of Zwift articles to help you get started if you're new to things, here's the basics:
About The Saucony Endorphin Series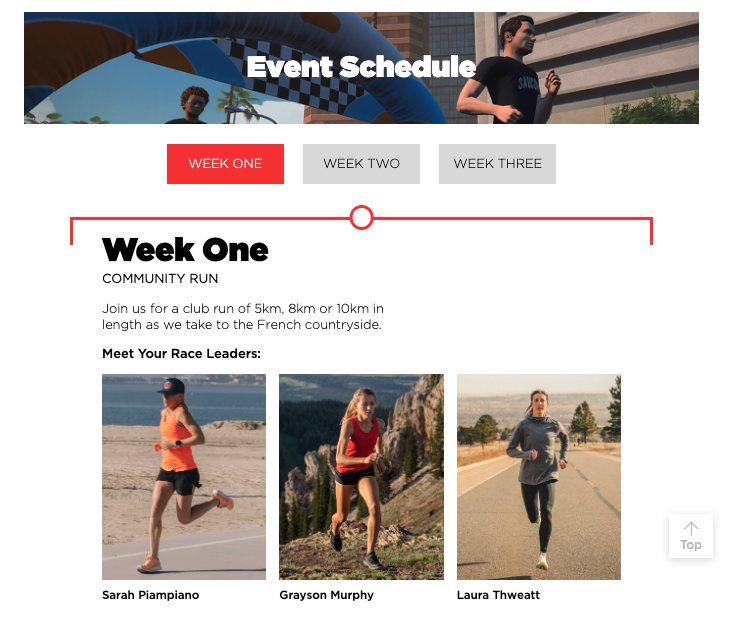 Week 1: Community Run
For the first week of the series you can join Saucony Athletes, mountain runner Grayson Murphy and triathlete Sarah Piampiano for the week's in-game group runs in France. When you finish any of these events, you'll unlock the in-game Saucony run shirt.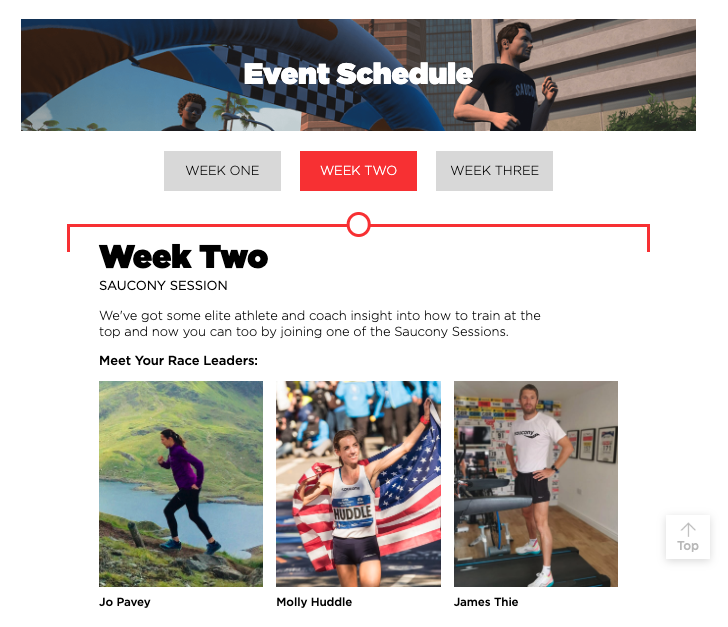 Week 2: Saucony Session
We're headed to Watopia! Complete any of these in-game 30-minute group workouts, led and created by Saucony Athletes: American record holder, 28x National Champion and long-distance runner Molly Huddle, one of the UK's most decorated distance runners, Jo Pavey, and former professional distance runner and high-performance marathon coach James Thie to unlock the in-game Saucony hat.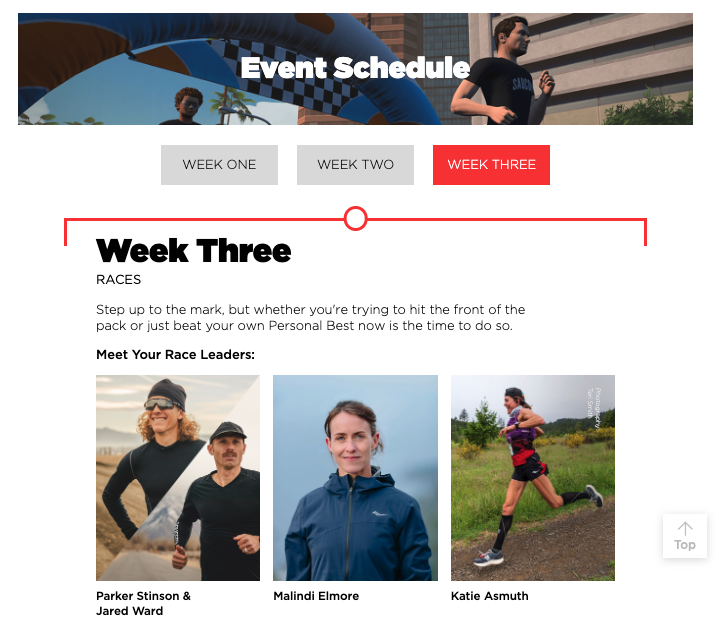 Week 3: Races
Nearly there! It's the last stage. Put your hard work to the test and run alongside Saucony Athletes Parker Stinson and Malindi Elmore in 5 km, 8 km, and 10 km in-game social races in Paris on the infamous Champs-Élysées route. When you complete any of these events, you'll unlock the exclusive in-game Saucony Endorphin Pro 2.0 shoes and complete the kit!
This looks like a great way to get involved with Zwift through running, you can get involved here.