American duo Eli Hemming and Allie McLaughlin reigned supreme in the 23K event at the Broken Arrow Skyrace in the Olympic Valley in California, USA, on Sunday.
Record snowfall in Lake Tahoe, combined with 70mph winds, saw the race start delayed and the course modified amid safety concerns.
Alterations to the route saw exposed ridges avoided, as well as the iconic 'stairway to heaven' ladder, reducing the distance to approximately 22km.
Fascinating race
It was an enthralling battle for the podium places as Hemming held off compatriot Chad Hall to take victory in 1:34:46.
23-year-old Meikael Beaudoin-Rousseau (USA) took third in the men's race as he edged out Talon Hull (USA) and Henri Aymonod (ITA), who was third in Friday's VK event.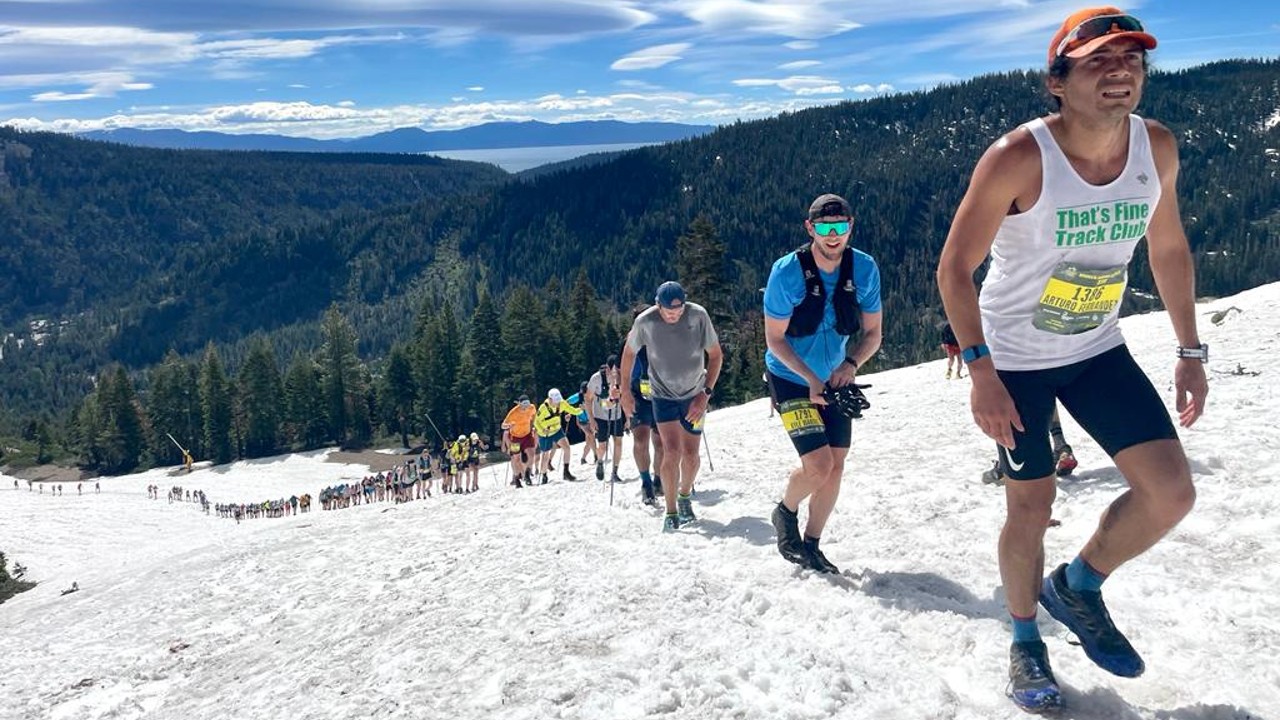 In the women's race, McLaughlin, who had pulled out of the VK event on Friday, improved on her second place last year as she romped home in 1:51:46.
The Colardo Springs runner move into the lead early on and VK winner Anna Gibson (USA) was unable to reel her in as she settled for second, Tabor Hemming (USA) just over a minute further back in third.
46K action
The American pair of Michelino Sunseri and Helen Mino Faukner took the spoils in the 46K race on Saturday.
Sunseri recorded victory in the 42.5km men's race in a time of 3:58:02 – the lone runner to break the four hour mark – while Faukner took victory in the women's event by over eight minutes.
A number of other races took place over the weekend including the 11K – won by Liam Hammons (Men), Emily Clarke (Women) and Skyler Dalziel (Non-Binary). In the Vertical Kilometre (VK) Andrea Rosten (Men) and Anna Gibson (Women) took top honours. The Iron Face Challenge was won by Alex King (Men) and Dreama Walton (Women).
Fantastic Faukner flies
Helen Mino Faukner was the star of the show in the women's 46K race. The American, who has two podium performances in the UTMB Index in 2023 – a win at the Valholl Ultra Trail by UTMB and a silver medal at Lake Sonoma 50 miler – set a stunning time of 4:50:19.
She was a long way ahead of her nearest rival, US compatriot Lindsey McDonald. The American – who recorded a bronze medal at last year's Speedgoat by UTMB 2022 – was eight minutes and 31 seconds off the pace of the race victor. Kristina Mascarenas was a further two minutes and 26 seconds further back in third.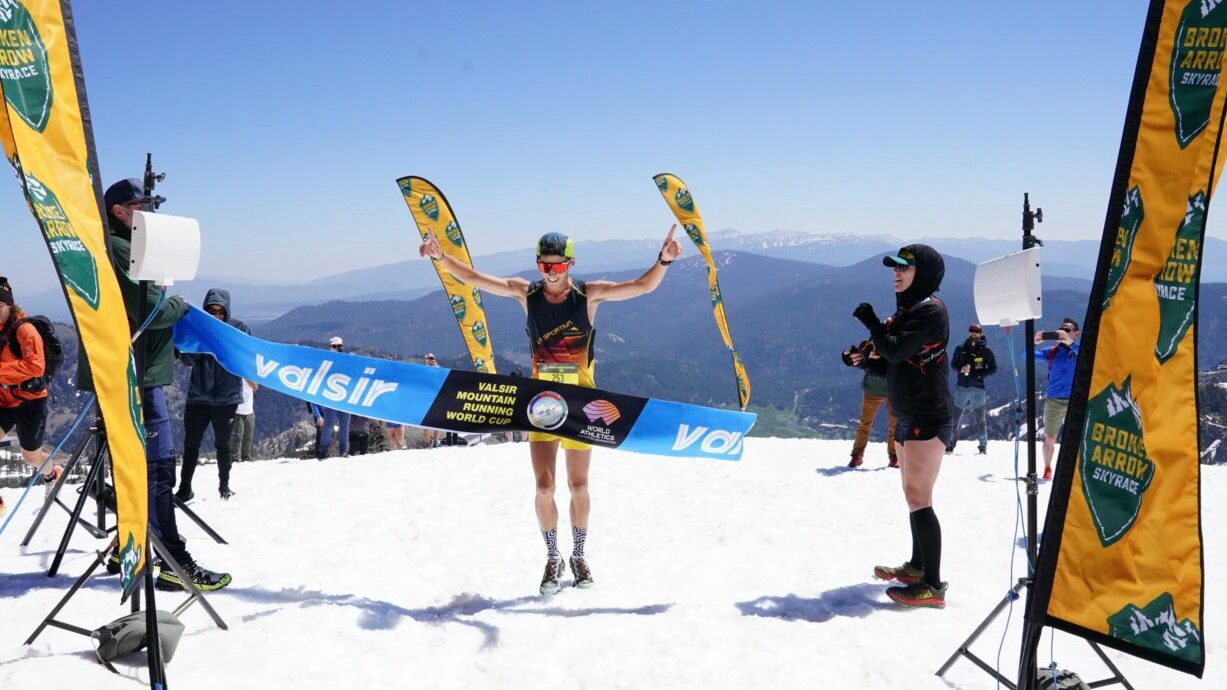 Sunseri shines
In the men's race, Michelino Sunseri stepped on top of the podium in another USA 1-2-3. Sunseri – who boasts a Run The Rut 2021 victory on his resumé – broke the four hour mark in the 42.5km race in a time of 3:58:02.
Two minutes and seven seconds behind the winner was fellow American Jeff Mogavero (4:00:09). He was a further four minutes and 28 seconds ahead of third-place Nick Handel.
Hammons, Clarke and Dalziel enjoy 11k
There were a trio of fine performances in the 11K race with Liam Hammons, Emily Clarke and Skyler Dalziel all enjoying good days in California.
Hammons (54:44) finished one minute and 49 seconds ahead of his nearest rival, fellow American Noah McMahon (56:33). Ari Backholm (1:02:07) completed the podium over five minutes further back. Non-Binary athlete Dalziel was seventh fastest overall at 1:03:49.
Clarke (1:01:40) was the dominating force in the women's 10.4km race, taking the tape four minutes and 51 seconds ahead of Julia Hlynsky (1:06:31). Lyndsey Bednar was six seconds further back in third.
Rostan and Gibson take VK titles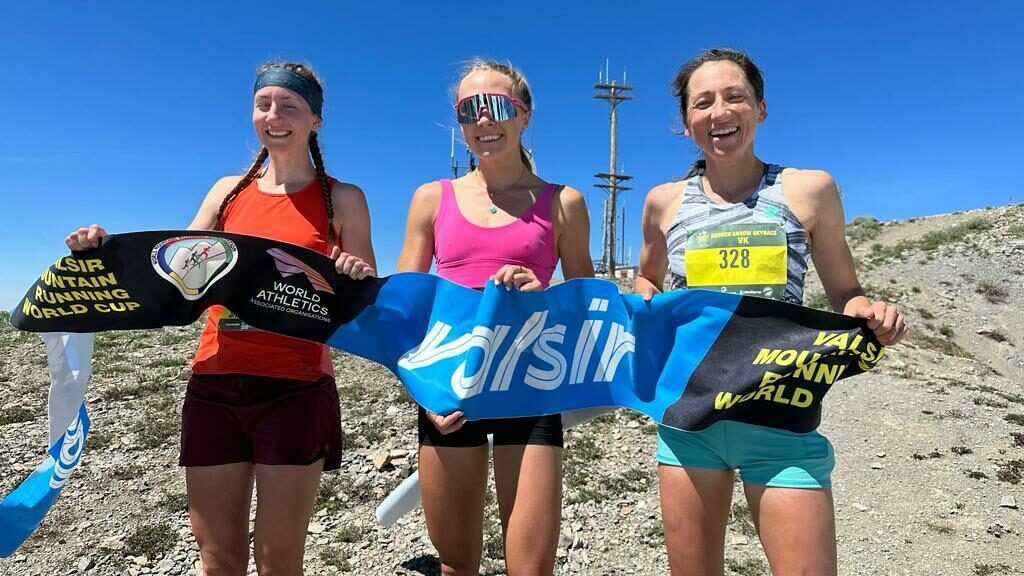 Rostan produced a majestic of performance, setting the early pace and maintaining a lead to Darren Thomas and Henri Aymonod, as well as Ireland's Zak Hanna. The Italian took victory by one minute, 21 seconds from Thomas. He himself gapped Aymonod by 19 seconds late in the race.
Gibson, like Rostan (47:09), took command of the race early and never reliquished her lead. She led by two minutes mid-way through the race but was hauled back Jade Belzberg (48:00) and Great Britain's Sara Willhoit (48:25).
2023 Broken Arrow Skyrace Results
23K, Sunday 18 June 2023, 22km
MEN:
Eli Hemming (USA) – 1:34:46
Chad Hall (USA) – 1:37:14
Meikael Beaudoin-Rousseau (USA) – 1:38:33
WOMEN:
Allie McLaughlin (USA) – 1:51:46
Anna Gibson (USA) – 1:57:50
Tabor Hemming (USA) – 1:58:55
46K, Saturday 17 June 2023, 42.5km
MEN:
Michelino Sunseri (USA) – 3:58:02
Jeff Mogavero (USA) – 4:00:09
Nick Handel (USA) – 4:04:37
WOMEN:
Helen Mino Faukner (USA) – 4:50:19
Lindsey McDonald (USA) – 4:58:50
Kristina Mascarenas (USA) – 5:01:16
11K, Saturday 17 June 2023, 10.4km
MEN:
Liam Hammons (USA) – 54:44
Noah McMahan (USA) – 56:33
Ari Backholm (USA) – 1:02:07
WOMEN:
Emily Clarke (USA) – 1:01:40
Julia Hlynsky (CAN) – 1:06:31
Lyndsey Bednar (USA) – 1:06:37
NON-BINARY:
Skyler Dalziel (USA) – 1:03:49
VK, Friday 16 June 2023, 4.8km
MEN:
Andrea Rostan (ITA) – 39:51
Darren Thomas (USA) – 41:10
Henri Aymonod (ITA) – 41:29
WOMEN:
Anna Gibson (USA) – 47:09
Jade Belzberg (USA) – 48:00
Sara Willhoit (GBR) – 48:25
Iron Face Challenge, Friday 16 June 2023, 9.25km
MEN:
Alex King (USA) – 53:48
Braedon Sitmann (USA) – 1:05:07
Adrian Ballinger (USA) – 1:07:03
WOMEN:
Dreama Walton (USA) – 1:22:09
Krissy Harclerode (USA) – 1:28:56
Amber Weibel (USA) – 1:38:11
Full results can be found HERE.