"A mixture of frustration and satisfaction," was how Damian Hall described his debut at the Barkley Marathons.
The Brit, impressive winner of the Spine Race in January, was one of a record four to start the fifth and final loop at Frozen Head State Park.
But he started well behind the other three – Aurelien Sanchez, John Kelly and Karel Sabbe – who would go on to become the first finishers in six years.
Unfortunately for a sleep-deprived Hall his earlier exertions caught up with him early in that final loop and he was forced to retire after failing to find the first book.
'It worked for a while'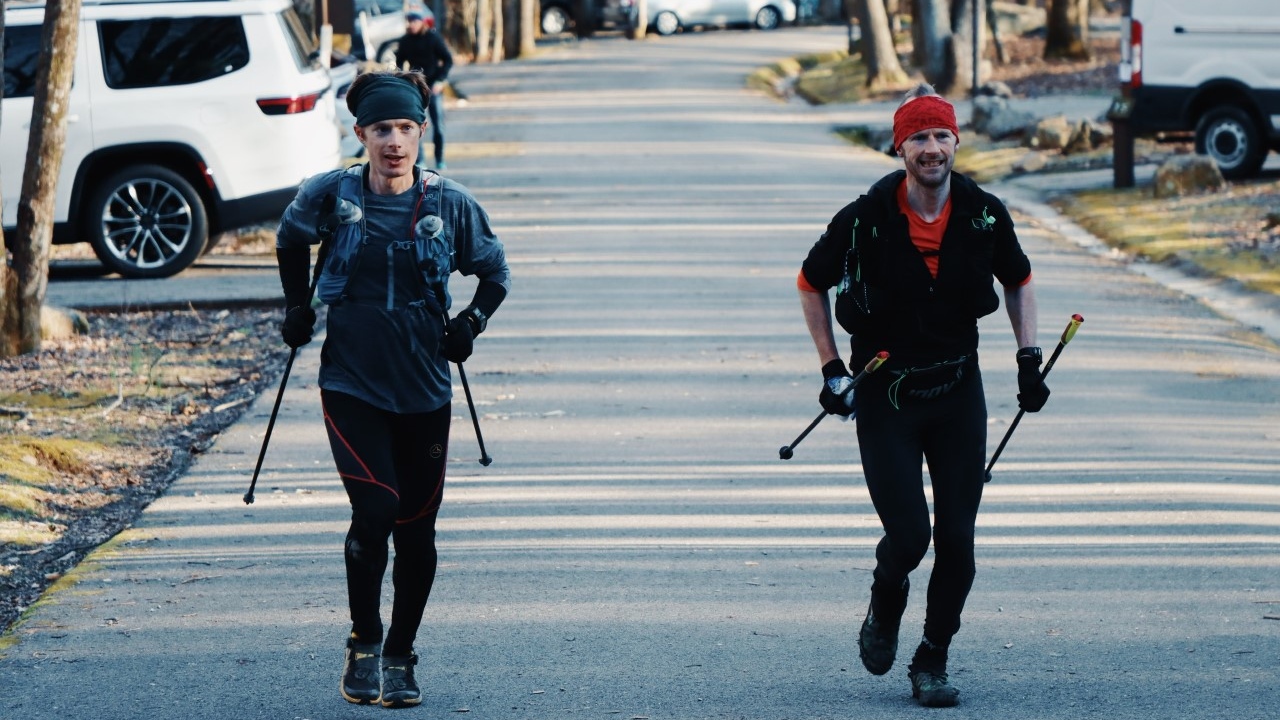 But it was still a superb effort on his first appearance and he told inov-8 afterwards: "I'm feeling a mixture of frustration and satisfaction. I set a 'Fun Run' (three loops) as a minimum accomplishment, so I'm chuffed with four loops.
"However, I'm annoyed I somehow couldn't find a book I'd only recently located. It was amongst some capstones on Chimney Top, where there are loads of good book hiding places.
"I began believing it had been stolen, by a crow or something. I was very sleep-deprived. Yuk."
Hall had run with his great friend and rival Kelly – the last person to finish back in 2017 – a strategy that paid dividends as he explained: "I knew my best chance of doing well as a 'Virgin' was to stick with a 'Veteran' for as long as possible.
"John had been an immense help beforehand, so I didn't want to take the biscuit. But he was moving well at the front and I could mostly keep up, so it worked for a while.
"On loop four he was sometimes having to wait for me at the top of climbs and I didn't want to compromise his run so I told him to push on. I also knew I needed to learn to be independent with that fifth loop in mind."
Hallucinations
In an interview with BBC 5 Live, Hall revealed how severe the mental challenges became as the race wore on as he suffered from auditory and visual hallucinations.
"I was hallucinating and hearing people talk.," he explained. "At one point I said to another runner: 'Have you just put your radio on?'
"We're not allowed any electrical items at all, it was the noise of a river, but to me it sounded like a radio.
"I constantly heard people chatting and there wasn't anyone.
The lack of sleep may have proved decisive in Hall's failure to complete the fifth loop, but he had deployed a unique tactic in his attempts to get some rest earlier in the race.
"Most of us would plan to do at least one power-nap some time around that second night and John and I tried," he said.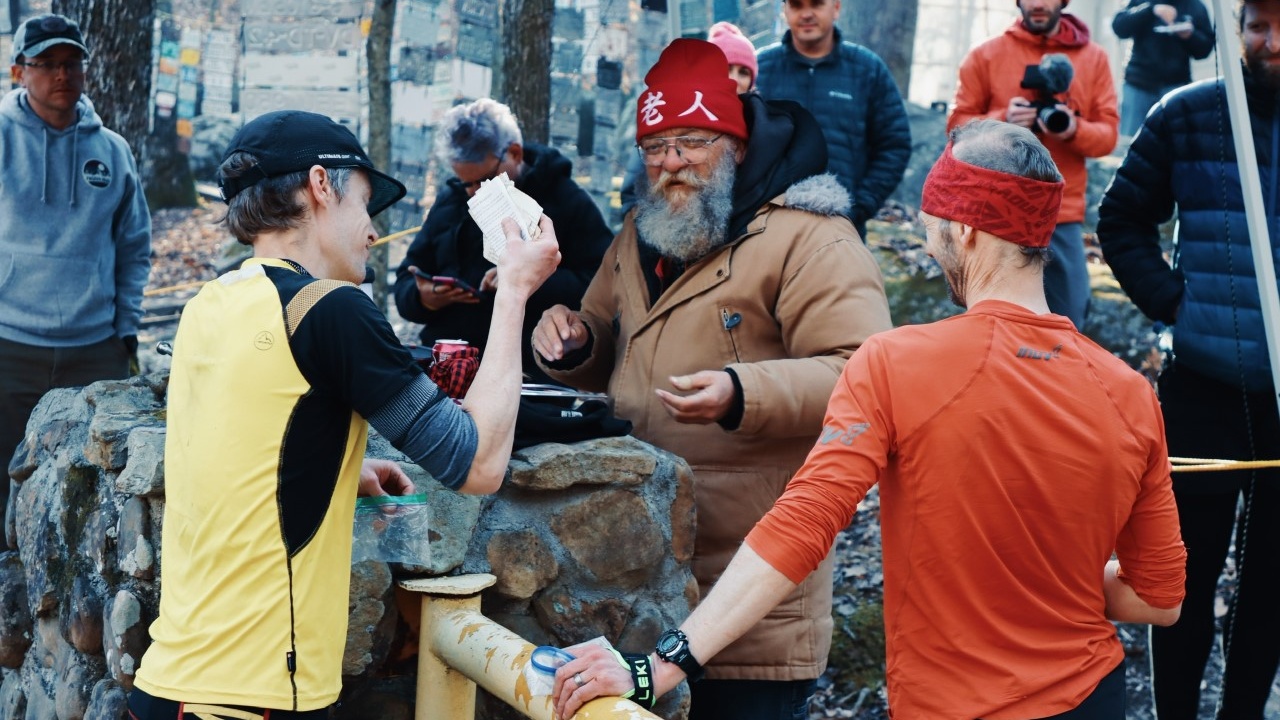 "In fact, we had no alarm clock, so I fell asleep on one of the books, so that the next runner would wake us up.
"But the next runner came within a minute so we didn't have a chance to sleep. I tried again, I tried three times and [they were] all unsuccessful.
"I wonder if I had just been able to get a little snooze in, I might've been refreshed enough to find books."
Back for more
Hall signed off by declaring his plans to have another crack at the iconic race in the future: "I'd love to [have another go]. Why not?"
Click here for the full race recap and plenty more insights from Hall and fellow Brit and inov-8 runner Nicky Spinks.