Ultrarunning GOAT Courtney Dauwalter had a very different race experience last weekend, when she completed the 100km Javelina Jundred with her 66-year-old mother Tracy Dauwalter.
Courtney Dauwalter achieved an unprecedented ultrarunning feat this year when she won the Western States, Hardrock and UTMB all in the same calendar year- but now she has ticked off another goal for 2023, describing running an ultra with her mum as 'a dream'.
Second times the charm
The Javelina Jundred is an ultrarunning event that takes place in Arizona. There are three distances, with a 100 mile, 100km and 31km on offer.
The two Dauwalter's opted for the 100km- a sizeable distance for the 66-year-old Tracy who only just started trail running last year.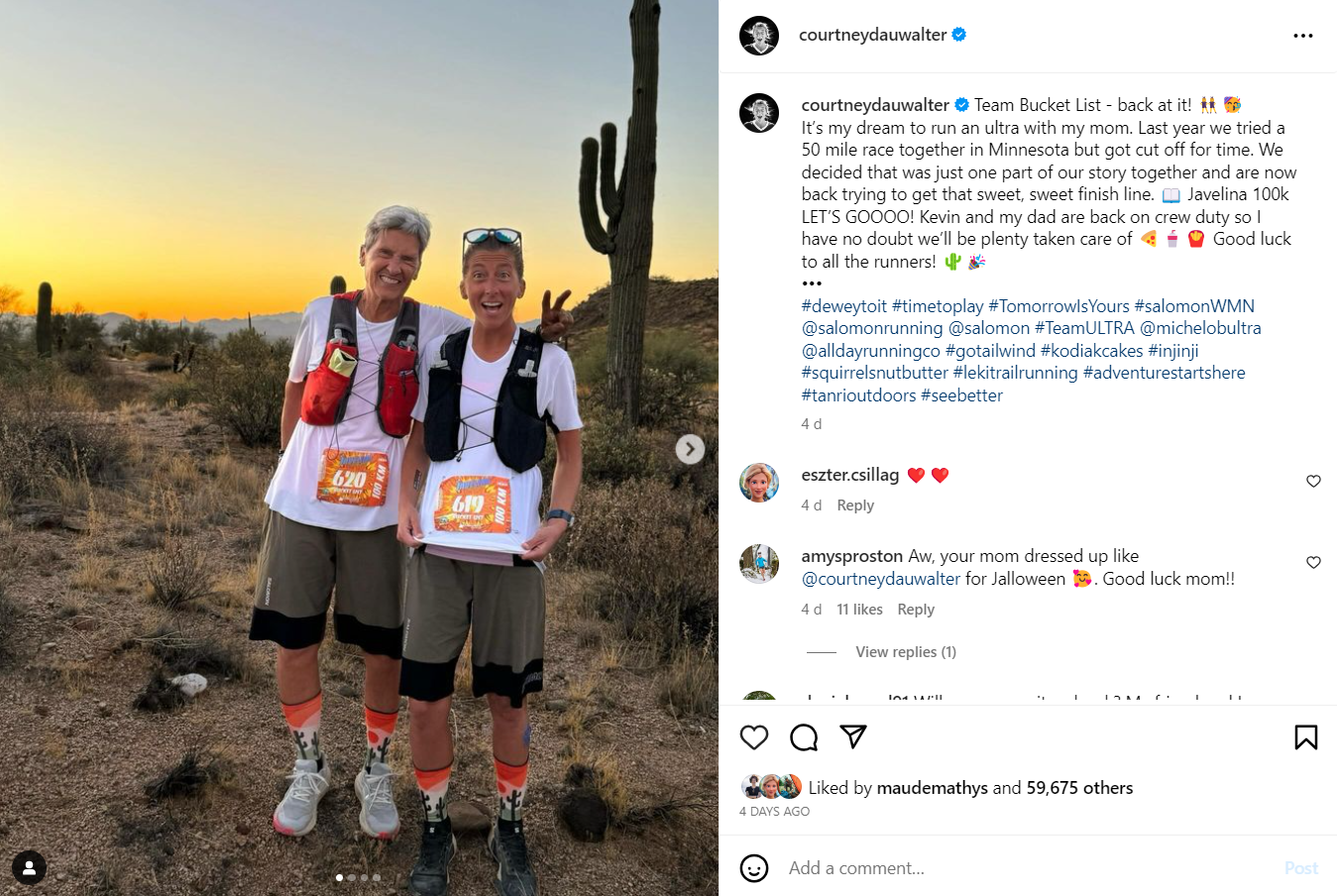 "It's my dream to run an ultra with my mom," Courtney said on Instagram before the race.
"Last year we tried a 50 mile race together in Minnesota but got cut off for time."
But that wasn't going to stop them, and with Courtney Dauwalter's husband and dad on support duty they tried again at Javelina.
This time they were able to accomplish their goal, with both finishing the race together- although Tracy will now be able to able to say she has officially beaten her daughter in a race as she finished one second ahead of Courtney in a time of 17:38:33.
Step by step
"That was the most special day!" Courtney Dauwalter said after the race.
"Ran step for step with my mom Tracy as she tackled her first 100km trail race, making memories and chasing crazy all the way to the finish line!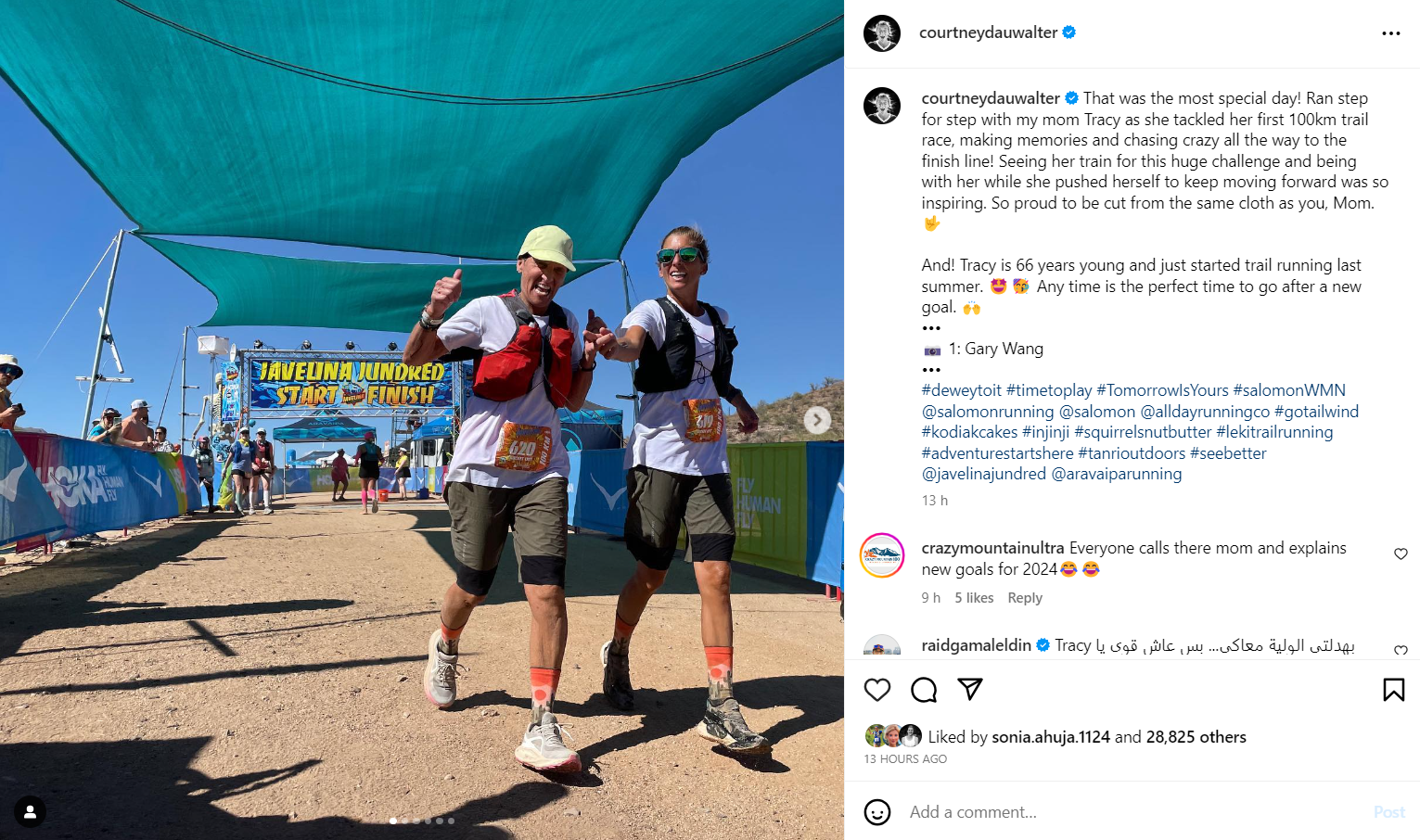 "Seeing her train for this huge challenge and being with her while she pushed herself to keep moving forward was so inspiring.
"So proud to be cut from the same cloth as you, Mom."
With another bucket list item ticked off, Dauwalter Jr. can now look back on an extraordinary 2023.
But, for all the accolades, perhaps her favourite memory will simply be running with her mum.