Craig Hunt and Arden Young won a 50km race at Desert RATS by UTMB in Colorado, with the full 100k race cancelled due to the weather.
Race organisers of the UTMB World Series event said that "due to weather and lack of accessibility to the trails" the 100K event had to be cancelled, but allowed competitors to race the 50k route on an alternative race to the actual 50k event.
Hunt and Young win close races
Hunt won the new half-distance event in a time of 3:39:45, while Young finished on top of the women's field in a time of 4:41:19.
Hunt finished less than two minutes ahead of runner-up Jonathan Rea, who won the 2021 Desert RATS marathon, with third placed Yutaro Yokouchi coming in at 3:52:53.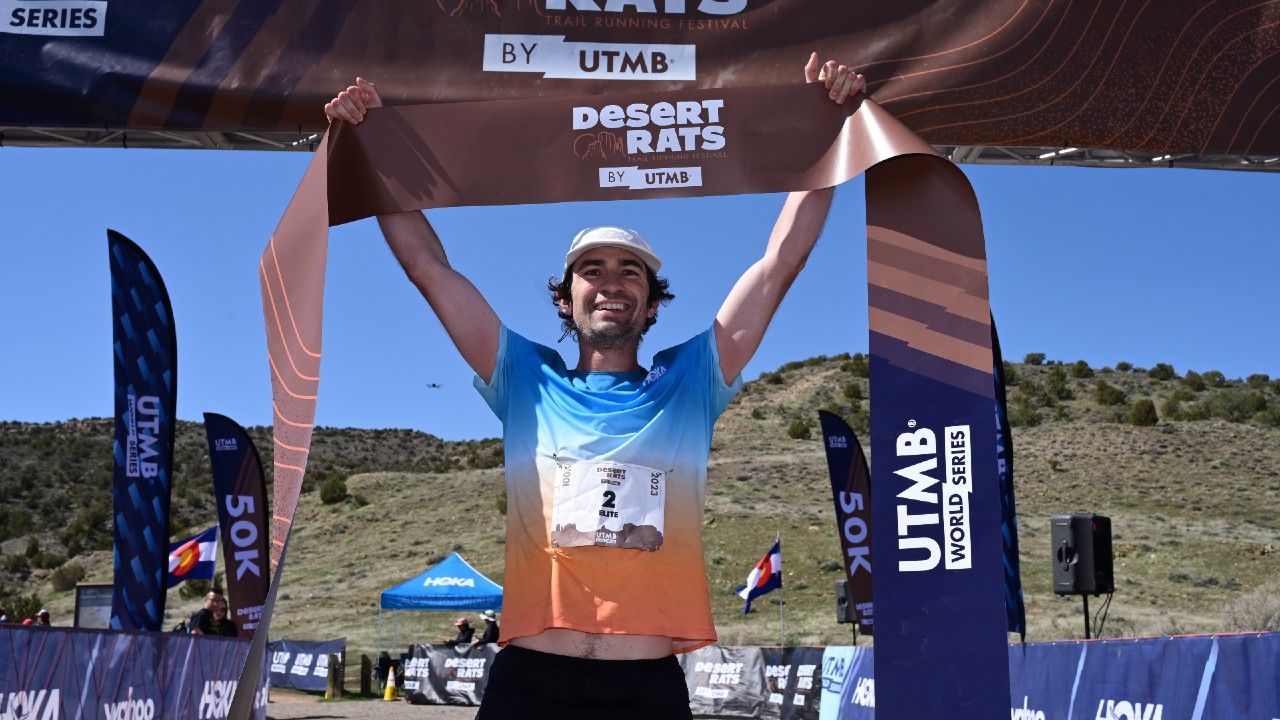 "The race was great" Hunt said. "It went exactly to my plan where I wanted to stay in control and conservative.
"I let the leaders open a gap if they wanted too but keep them within reach and made a strong move with about 3-miles to go and rolled on my teammate [Jonathan Rea] but I knew he had 100-mile strength, I just didn't know what he had left and it worked out in my favor."
Michele Yates came second in the women's race in a time of 4:47:26, Elena Ormon in third.
"I came in expected to run the 100K but for reasons no one can control it was disappointing but the 50K course was beautiful and the trails were in really good condition considering the rain we had so glad we got out and had a fun day," Young added.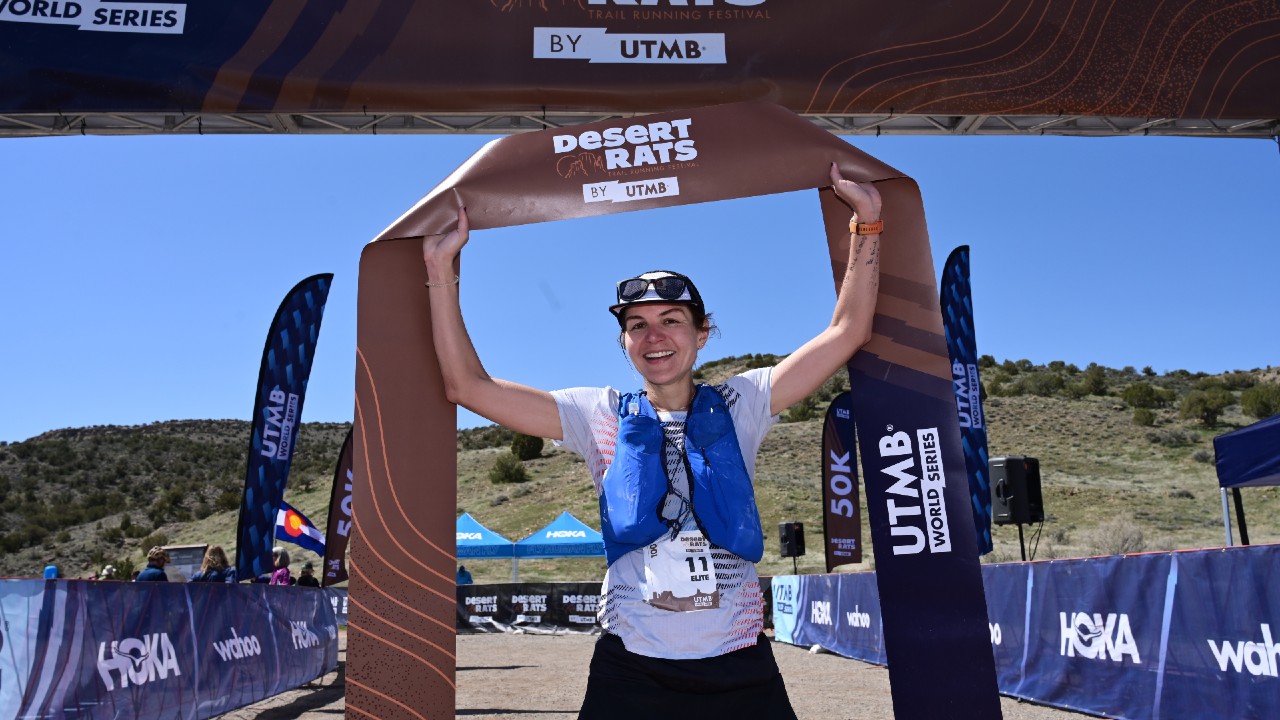 "All the Mesa overlooks were actually really beautiful; you couldn't look up too much or you'd trip over the rocks but a few times I looked up just to get the view."
However while the top-three of the original 100k race would have qualified for the UTMB CCC, in a statement Desert RATS organisers said that the top three of the new 50km race would only earn qualification for the OCC.
Whitfield and Chiasky claim original 50k wins
Brian Whitfield and Meghan Cihasky both claimed victories in the original 50k event, which went ahead as scheduled as they secured their sport at the UTMB OCC.
Whitfield ran a 3:31:19 to edge out second-place Arnaud Bonin who finished in 3:35:06, with Jeffrey Colt only a further four minutes back as he completed the podium.
"The race was awesome, it was super fun to have a competitive course and runners out there, including some young runners plus people from Europe. It was super fun to be out there," Whitfield said.
Cihasky's victory was even tighter, finishing the race with 4:14:35 on the clock- just over 30 second faster than runner-up Peyton Thomas. Gabriella Brinkley came third in a time of 4:31:49.
"The course was absolutely beautiful, just really lucky to be out there overlooking the river – it was magical," Cihasky said.
Desert RATS by UTMB results
Men's 50k (reorganised 100k) Desert RATS by UTMB results
| | | | | |
| --- | --- | --- | --- | --- |
| Position | First | Last | Nationality | Time |
| 1 | Craig | Hunt | USA | 03:39:45 |
| 2 | Jonathan | Rea | USA | 03:41:27 |
| 3 | Yutaro | Yokouchi | JPN | 03:52:53 |
Women's 50k (reorganised 100k) Desert RATS by UTMB results
| | | | | |
| --- | --- | --- | --- | --- |
| Position | First | Last | Nationality | Time |
| 1 | Arden | Young | CAN | 04:41:19 |
| 2 | Michele | Yates | USA | 04:47:26 |
| 3 | Elena | Ormon | USA | 05:08:12 |
Men's 50k Desert RATS by UTMB results
| | | | | |
| --- | --- | --- | --- | --- |
| Position | First | Last | Nationality | Time |
| 1 | Brian | Whitfield | USA | 03:31:19 |
| 2 | Arnaud | Bonin | FRA | 03:35:06 |
| 3 | Jeffrey | Colt | USA | 03:39:15 |
Women's 50k Desert RATS by UTMB results
| | | | | |
| --- | --- | --- | --- | --- |
| Position | First | Last | Nationality | Time |
| 1 | Meghan | Cihasky | – | 04:14:35 |
| 2 | Peyton | Thomas | USA | 04:15:09 |
| 3 | Gabriella | Brinkley | – | 04:31:49 |