Entries for the 2020 West Highland Way Race opened on 1st November 2019 and will remain open until the end of November. The race is steeped in history but this year there will be two major changes.
The event now has a new title sponsor in ALTRA, the footwear company, a brand which has been growing in popularity with ultra distance runners. Previous title sponsor RON HILL will still be involved as a supporting partner. The race will now be known as the ALTRA West Highland Way Race.
A further development to enhance the event's reputation is the awarding of a cash prize of £1,500 to any runner, male or female, who sets a new record for the race. The current women's record of 17hours 16minutes 20 seconds was set by Lucy Colquhoun in 2007. The current men's record of 13 hours 41minutes 08 seconds was set by Rob Sinclair in 2017.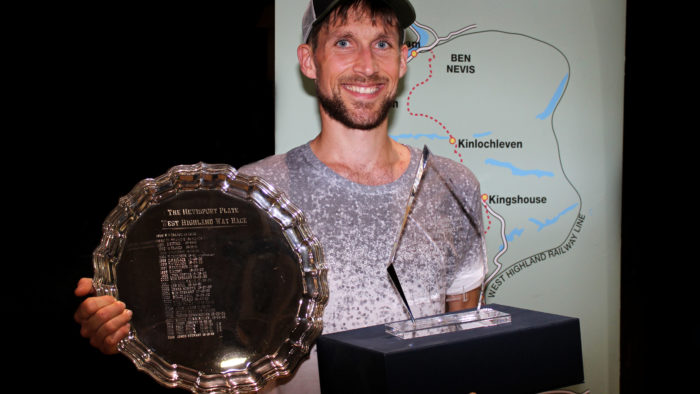 The event is one of the most iconic ultra distance races in Great Britain. The 95 mile trail on undulating trails and paths runs from Milngavie, just north of Glasgow, to Fort William at the foot of Britain's highest mountain Ben Nevis. It's a classic route, which attracts around 36,000 people per year from all over the world to hike it. Running it all in one hit (or twice in one hit in the case of Pyllon Endeavour) obviously holds a lot of allure for runners.
Entries to the event will be open throughout November 2019. 300 entries will be accepted and if as usual entries surpass this number a ballot will be held. The 2020 event will be held on the weekend of 20th/21st June and runners will have 35 hours to complete the course
Race Director Ian Beattie said:
"Ron Hill have been involved with the West Highland Way Race for many years, and during this period have been an excellent and very supportive partner. It is great that this will continue, and we are delighted to extend this by welcoming the ALTRA brand on board as the race's title sponsor. I know that many of the Scottish ultra running community are big fans of Altra's trail running shoes, and I look forward to a long and successful partnership."
Matt Bond from Outdoor Sports Company who distribute ALTRA in the UK has welcomed the new arrangement.
"In what will be the 35th year since the birth of The West Highland Way Race and the 50th Anniversary of RON HILL, we are delighted to continue our support of this iconic race and move ALTRA to the fore as the headline sponsor. With ALTRA footwear having its roots firmly embedded in the world of long distance trail running it is with great excitement that we announce this partnership with one of the world's longest established ultra-marathons."
ALTRA shoes and RON HILL clothing both come under the umbrella of the Outdoor Sports Company (OSC). Since taking over the UK distribution for ALTRA, they have become very popular with runners of all distances with a particular following amongst ultra distance competitors. The race also receives support from Run and Become, Glencairn Crystal, and Lindsays Solicitors
Full details of the Altra West Highland Way Race at https://westhighlandwayrace.org