As he stepped onto the top step of the podium, even the race organisers at the awards ceremony after the La Sportiva Arc of Attrition 100 admitted: "It is fair to say that many of us had not heard your name before Gav."
The Gav in question was Gavin Dale and with his impressive overall victory there's no chance he'll go under the radar again in the big ultra running events.
His relatively low UK profile going into the popular Cornish event – despite a Bob Graham Round in an impressive 16:37 – also meant that Dale even had to pay for his own entry as some of his best displays in New Zealand didn't tick the right boxes.
Now based in Ambleside, he explained: "I was back in the UK at the time and I just asked if they had any elite places and basically they said, 'well you don't really have any of the credentials for it'.
"I said I've got a few good New Zealand results to which I was told, we don't really know any of those races. So I thought I'd just come along anyway!"
First 100-mile race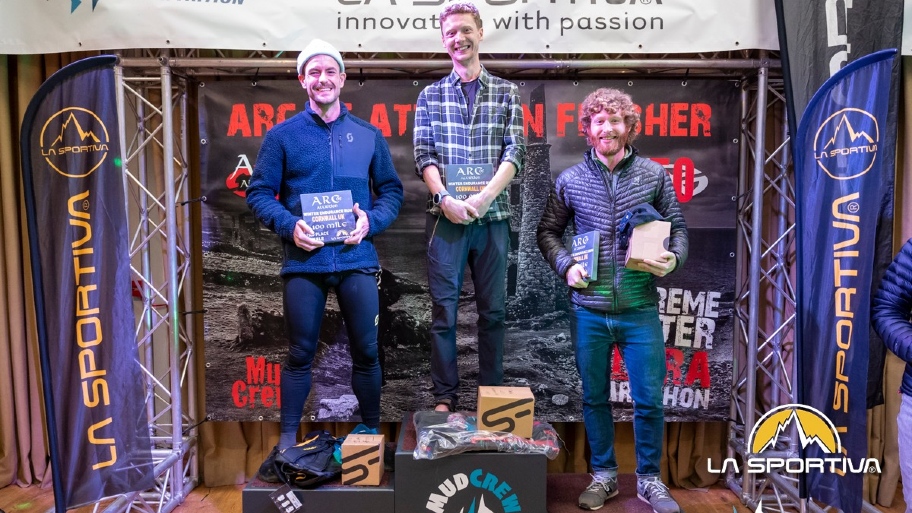 All this was said with a beaming smile on his face and no wonder after a performance which saw him come out on top following an absorbing battle with fellow podium finishers Ellis Bland and Daniel Weller.
Dale was to the fore throughout and he revealed that a somewhat sheepish Race Director in Andrew 'Fergy' Ferguson didn't take long to acknowledge his performance – when he saw him leading the way at around the halfway point:
"At Land's End he kind of came up and said 'I'm really sorry mate, I had no idea who you were'."
And in fairness to Ferguson and co this was actually the first 100-miler Dale had taken on, making the performance all the more remarkable.
Dale revealed: "I'd come down earlier in the week just to get a taste of it. I'd done a backyard ultra [the Pigs Backyard Ultra in Dunedin, NZ] but hadn't done a 100-mile race before.
"So it was just a case of trying to take the first section at a pace that felt okay – but I was worried the whole way through that I was going to overcook it.
"Ellis came up pretty close behind me and I thought that was it but I was able to keep going."
Stuart rewrites record books
Also making the headlines at the race was Irishwoman Emma Stuart who shattered the women's course record, becoming the first to go under 24 hours, but said she thinks sub-21 is possible.
Speaking at the presentation ceremony after her victory, Stuart understated her performance saying she was 'pretty pleased' with it and that she enjoyed the 'cracking course'.
"It was definitely my most fun run," admitted Stuart, "It was absolutely amazing, loved it, yeah, I dunno, I was pretty pleased with it.
Her time of 21:22:16 demolished the previous course record set in 2020 by Anna Troup, taking a little under four hours of time. She believes, however, the sub-21 hour barrier can be beaten, but she doesn't have plans to do so herself.
"I'm not going to come back and try and get it under 21 hours. But I do think it's there for the taking – I think it can go under 21 hours."