In an in-depth interview with us here at RUN247, American ultra running star Jim Walmsley now focusses on his first winter spent in Areches-Beaufort in the French Alps.
Walmsley, who finished fourth at the 2022 UTMB, revealed his training routine through the winter months, how he's finding life in the Alps and how things compare to his previous set-up Stateside.
To hear more about Walmsley's plans for the start of the season from the first part of our chat, including his race schedule in the build up to UTMB, click here.
'I've just been trying to enjoy activity'
For Wahoo and HOKA-sponsored athlete Walmsley, getting used to the typical European racing calendar has been one of the biggest adjustments he's had to make to his training and racing since moving to the Alps.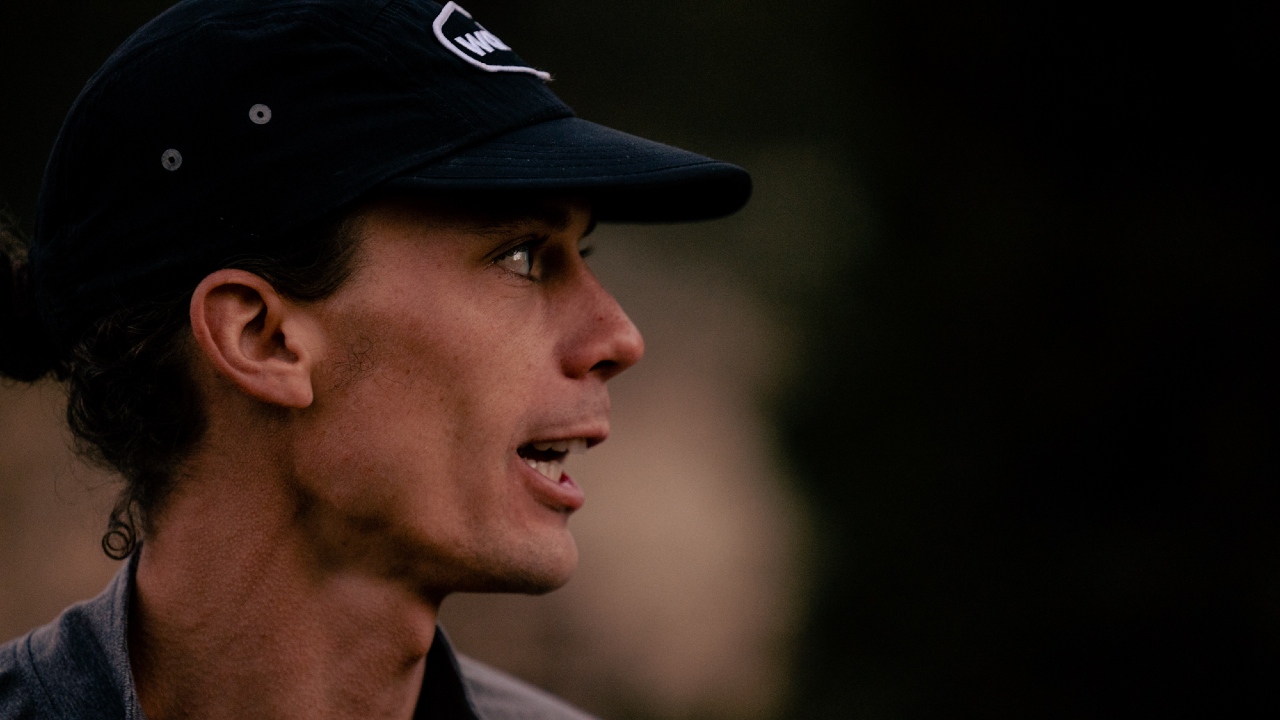 He explained: "In general, it seems the racing scene dies in Europe and is pretty dormant after September for the next few months. In the US, it's different because you can hit a January or February race, but here knowing I can't travel meant it was time to shutdown things in December."
Since taking some time off after the 2022 season, Walmsley has taken a relaxed approach to training, with the winter months primarily spent doing different types of winter sport as cross training.
"I've just been trying to enjoy activity, nothing planned or structured, before in January starting up with some volume in training. December was a combination of nordic ski, ski mountaineering and a small amount of running, then January we had better snow so it has been mostly skimo."
Building on the base laid down in December, January saw a slight shift in training focus for Walmsley as he gears up to get ready to take on some more run volume.
"There's been an increase in time, volume and elevation gain and the fitness and strength is starting to come back [since January]. I'm feeling okay but there is a different sensation with fitness, the plan is to include one run a week in February, where I think I will be able to be better at judging my fitness level."
"It is definitely less scientific for me"
With such a huge emphasis on cross training through a variety of snow sports, it might be expected that Walmsley set out a detailed plan for intensity, volume and distance as he would with a running programme.
However, he admits that figuring out like for like substitutes in nordic skiing and ski mountaineering for his usual run training hasn't been straightforward, which has left him to resort to a more simplistic approach.
"It is definitely less scientific for me, I have less experience, so sometimes I end up doing too much and then realising I did too much. I try to get out for as many hours as I can every week, as much as my time allows really whilst spending as much time in the mountains as possible.
"For the most part, it is about keeping it at an easy effort and easy intensity, there are no workouts or anything structured, then I keep an eye out for local races to make up for the lack of intensity sessions and add a different stimulus."
"Every Wednesday there is a vertical uphill race, which takes about 22 minutes, which I've done twice, plus a similar race in Areche which I've done, so I've probably raced four of these little races that focus on the uphill in the past six weeks."
Of all the differences between training in the States during the winter months and in the Alps, Walmsley underlined that the main contrast is in how much time he now takes of running after the season ends.
"The biggest drawback of moving here, it's a positive and a negative, is taking time off running. The positive is it helps you recharge your battery and refocus towards running which is really important, but you have to be really cognitive of when you come back to not have any injuries.
"This year I plan to do my first race in April, so starting in February the main thing will be to continue skiing whilst preparing my tendons to increase my running mileage and start running properly in March."
In the next instalment of our interview with Walmsley, he shares the biggest takeaways he got from the 2022 UTMB and what he thinks it will take to win this summer. For more on last year's fourth place, watch the recent Wahoo documentary with Jim.