What kind of human would look forward to the pain and suffering of the ultimate physical test?
Kilian Jornet is fully anticipating the strain and stress of the Ultra-Trail du Mont-Blanc (UTMB) this week, following a three-year absence – but then, the Spaniard is perhaps better described as superhuman.
"It's because I really love to suffer," the legendary Spaniard told UTMB when explaining why he was returning after that break. "I really love the pain in the legs, the feet and everywhere in the body.
A different level
"And that's [what] long distance is about, to enjoy this pain. Apart from that, the UTMB is always at a big level, [there are] so many good athletes.
"I really love this competition and it's a place I have been living for many years and I love the mountains around here."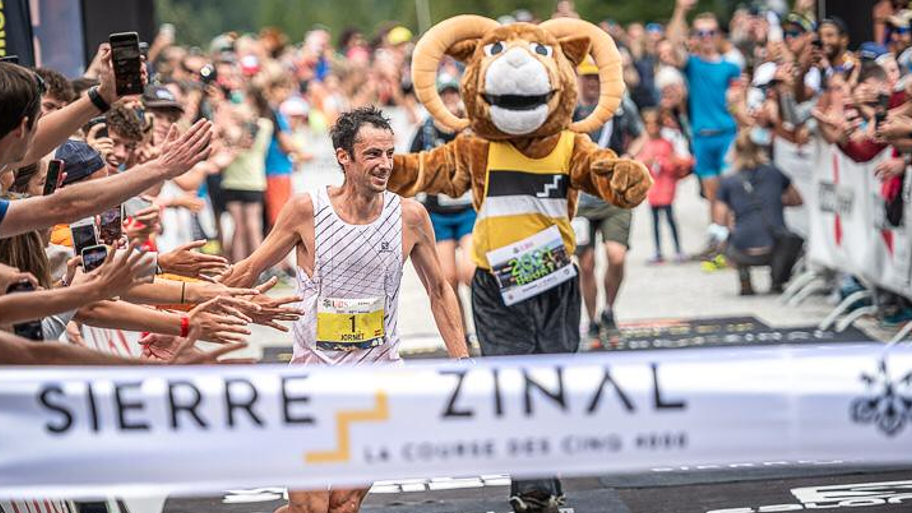 Of course, his achievements surpass just one sporting sphere. He's a six-time champion of the Skyrunner World Series, and holds the 24-hour uphill skiing record of 23,864m, set in February 2019.
It all began way back in his childhood. Growing up in the Pyrenees, perhaps it was inevitable that he would climb mountains – but nobody would have expected him to climb Aneto, the highest mountain in the range, before he turned five years old. As a teenager, he took up ski mountaineering, and picked up a plethora of national honours before moving into senior competition – and going down in legend.
As well as his competitive triumphs, Jornet also created his own personal project, 'Summits of My Life', with the intent to set ascent and descent speed records on some of the most important mountains on the planet – culminating with a record attempt on Mount Everest.
More UTMB history?
So now he returns to Mont-Blanc – another mountain where he holds the speed record for ascent and descent.
The 34-year-old has a trio of wins there, in 2008, 2009 and 2011, but was forced to pull out of his last UTMB race in 2018 following a bad reaction to a bee sting.
He secured that first triumph at the age of 20 – the youngest-ever runner to win the event, and the first to finish in less than 21 hours. That kind of history-making is why Jornet is now synonymous with the UTMB.
And even his rivals are looking forward to having him back. Western States 100 record-holder Jim Walmsley welcomed his return by saying: "There's no one bigger in the sport, in trail running, so it puts a little pressure on my own training, make sure I do things right and I am ready and I show up to the starting line as healthy and most fit I can be, just mentally I have to be prepared for that."
And 2019 champion Pau Capell added: "It will be a good competition with Kilian, with Jim Walmsley, with Xavier Thévenard. I think it's really good that the best race in the world has the best athletes in the world."