There are many beautiful European races to choose from these days. It seems like every weekend through the summer you could be running an ultra trail in incredible scenery somewhere. So, how do you decide which one to enter? Do you want it to be tough enough to really test you? Do you want to stay in a beautiful mountain town with lots of nice hotels and restaurants for every budget? Do you want a super competitive field, so you can feel like you've run with the top runners in the world (even if they are a few hours ahead of you)? Do you want scenery which will make your jaw drop at every turn. If the answer to these questions is yes then I've got one word for you: Lavaredo.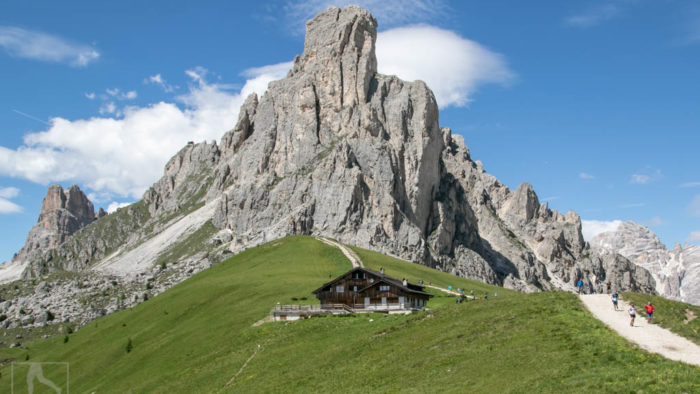 The North Face Lavaredo Ultra Trail started in 2007 and it was the brainchild of Cristina Murgia and Simone Brogioni. They are passionate about trail running and equally passionate about showing off this incredible region in the Dolomites. From small beginnings this race has grown and grown, and it now attracts 3,400 runners across the Skyrace (20k with 1000m of ascent), the Cortina Trail (48k with 2600m of ascent) and Lavaredo Ultra Trail (120k with 5800m of ascent). Looking after these runners are 500 volunteers from the local region. It is a huge operation, but one which the organisers pull off perfectly year after year, and it just gets better and better.
In particular, the elite field gets more competitive every year. Arguably 2018 was the best field yet. Lavaredo Ultra Trail included Hayden Hawks, Mira Rai, Clare Gallagher, Tim Tollefson, Pau Capell, Min Qi, Nuria Picas, Fernanda Maciel, Miao Yao and many other top runners. It seemed wide open. The Cortina Trail had Zach Miller, Seb Chaigneau, Melanie Rousset, Hillary Allen, among others, and that seemed like an even more open race. See our race preview here. We knew that we were in for a hugely exciting weekend and it didn't disappoint!
Cortina Skyrace
The Skyrace kicked off on Thursday and there followed a fast and furious 20k! Nicolae Balan of Romania led from start to finish in the men's race, winning in 1 hour 40, 6 minutes ahead of Antti Parjanne of Finland. Ben Derrick of Australia was third and Samuel Pedley of GB came in in 12th place. In the women's race there was less of a winning margin but Rachel Drake of the US pipped fellow American Yiou Wang by 2 minutes. Ashley Hawks made it a US 123 and a certain Mara Yamauchi of GB came in 5th place, proving that she's lost none of her competitive edge. Another Brit, Katherine Brook, finished in 10th place.
Lavaredo Ultra Trail
Lavaredo Ultra Trail starts at 11pm on the Friday, so runners have to endure a nervous wait all day. The first few kilometres are on a road, so we knew it was going to be a really fast start and, indeed, it looked more like a 5k race than an ultra trail when they set off. Many paid for this later on!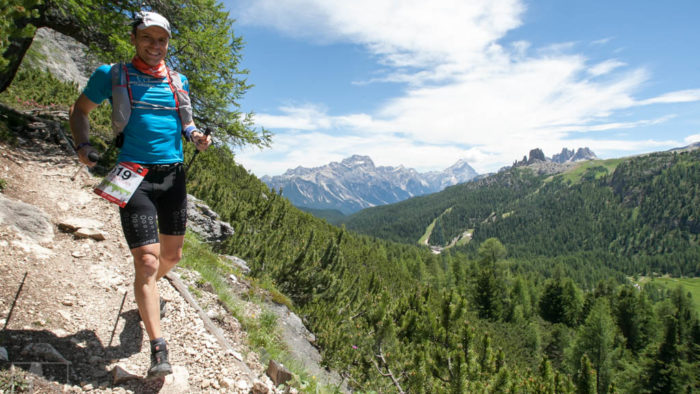 In the women's race Miao Yao built up a big lead over the first half. She was 19 minutes ahead of second placed Kathrin Gotz at 66k and there were 3 Americans – Clare Gallagher, Kelly Wolf and Keely Henninger – all together 2 minutes further back. At that point it looked like Miao couldn't be caught and the battle was for second and third.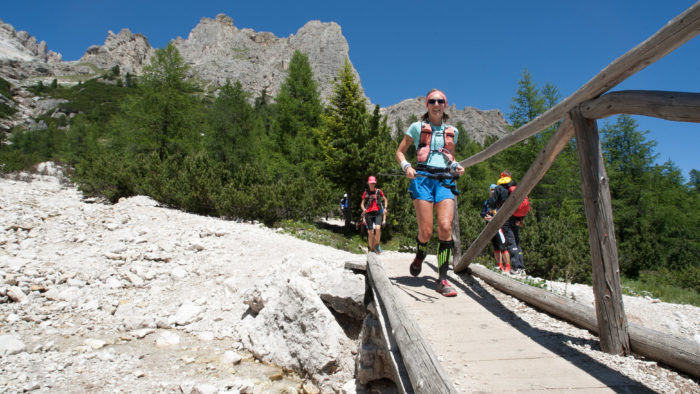 In the men's race it was much tighter at this point. Capell, Tollefson, Qi, Hawks and Macchi were all within about 20 minutes of each other. By 75k only 7 minutes divided the top 4 runners and it looked like it was all coming together for a really exciting finish.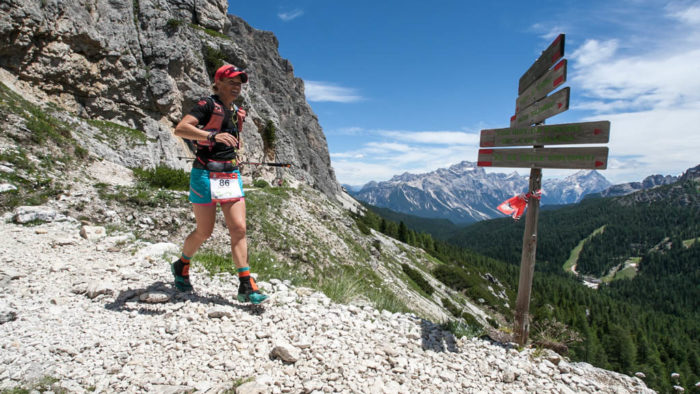 The last 40k of Lavaredo are probably the toughest of the race. There are some big climbs, some technical sections and this is where runners really start to hurt if they set off too fast. This also means that there is plenty of scope for runners to make their move, if they've run a sensible race up until this point. By Col Gallina at 95k the placings were starting to move around more. By this point Hayden Hawks and Pau Capell had stretched out a lead over Tim Tollefson, Stephan Hugenschmidt and Andrea Macchi. In the women's race Gotz and Wolf were really eating into Yao's lead. It was down to 6 minutes.
There was a big battle between Hayden Hawks and Pau Capell in the final stages but in the end Hawks was victorious, winning in 12 hours 16, 4 minutes ahead of Capell. Tim Tollefson was 24 minutes back in third place. Paddy O'Leary of Ireland ran a fantastic race, finishing in 6th place and he is definitely a runner to watch at the moment.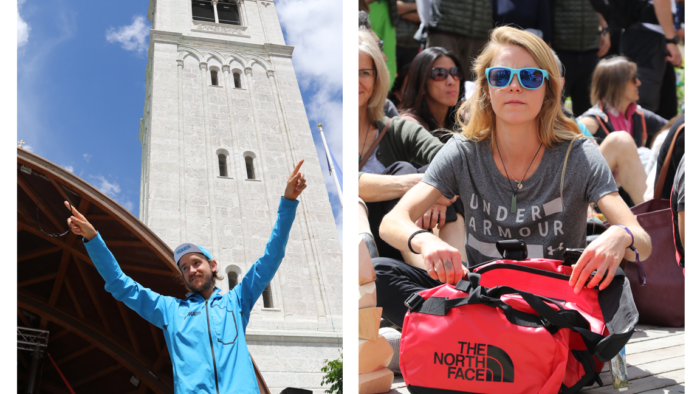 Kelly Wolf did overhaul Miao Yao's in the end and she won in emphatic fashion in 14.37. Yao hung on for second, 15 minutes later, and Kathrin Gotz finished third.
Cortina Trail
The Cortina Trail started at 10am on Saturday morning. This was deliberately a couple of hours later than in previous years, so that the winners didn't coincide with the winners of Lavaredo. While runners appreciated a bit of a lie-in, I'm not sure that some of the Lavaredo runners appreciated being overtaken by so many Cortina Trail runners with fresh legs in the latter stages of their race. It will be interesting to see whether this will change again next year.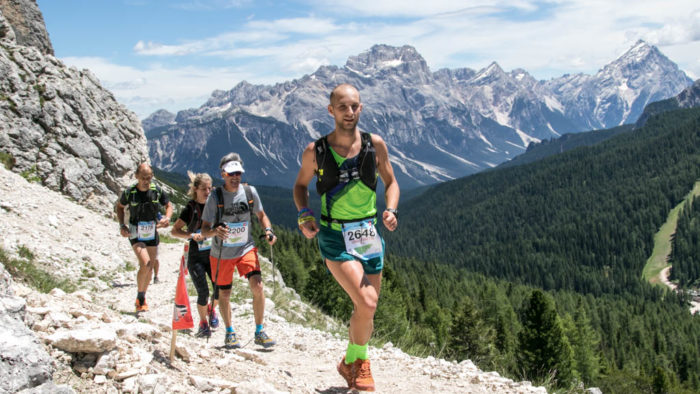 The Cortina Trail was run at a blistering pace. As is customary for him Zach Miller took it out from the front from the start but Stefano Rinaldi of Italy stayed with him for much of the early part of the race. Miller won in 4 hours 20, with Rinaldi 7 minutes back. Christian Modena, also of Italy, was third. Hillary Allen of the US won the women's race in 5 hours 19, with Iren Tiricz of Hungary in second and Anna Kacka of Poland in third.
It was another incredible year of action at Lavaredo and I have no doubt that it will continue to grow in reputation year on year. At Lavaredo you get amazing courses, top elite fields and somehow it just doesn't lose its charm even as it becomes bigger, which you can't say about every ultra trail out there. If this race isn't on your bucket list, then I highly recommend that you add it!
Find out more about the race and how to enter for 2019 here.