Claire Bannwarth of France took the women's title at the Montane Spine Race after a gutsy performance that saw her dominate from start to finish on the 268 miles of the Pennine Way.
The women's winner, who finished fifth overall in the final standings, relentlessly pushed on from the very first day and was suitably rewarded for her efforts as she took the tape with a huge gap to the rest of the field behind her, with just a fraction under 24 hours back to runner-up Hannah Rickman (GBR).
"Britain's most brutal race" didn't seem to faze Bannwarth for a second whilst out on the course, as the Frenchwoman took the race by the horns and pushed hard, often with a smile on her face.
Nightime lows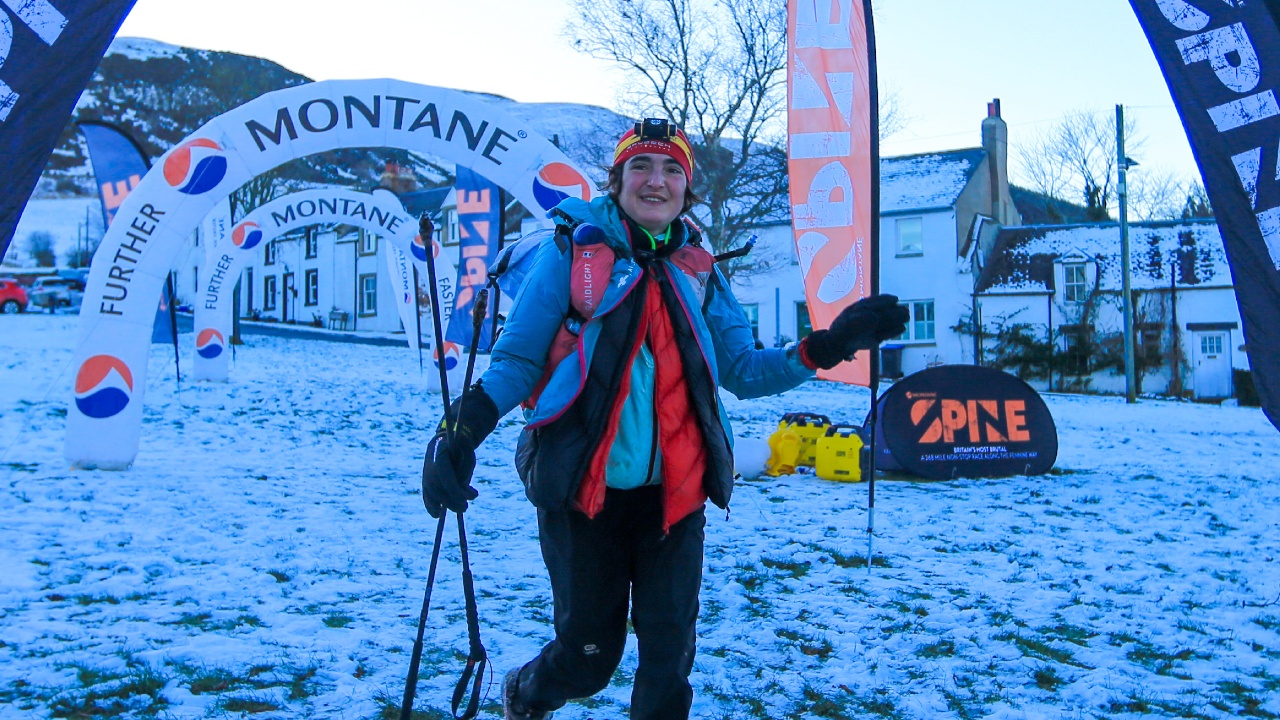 In the post-race interview at Kirk Yetholm, Bannwarth shared that whilst there were plenty of highs during the race, including the stunning scenery, these were accompanied with several low points, especially "during the nights which were very long".
Throughout the course of the race, where she covered the 268 miles in 97 hours, 39 minutes and 58 seconds, Bannwarth shared that she only managed to get two hours sleep in, an astounding stat when taking into account the mental dexterity that is required for the navigational elements of the race, especially at night.
Bannwarth finished the interview with a quick thank you, describing the organisation of the event as "really amazing" as she somehow managed to keep smiling after such a gruelling four days of racing.
Edwina Sutton of Great Britain – and Tea & Trails podcast fame – produced a superb performance to take the final podium spot, ahead of Claire Ferguson (GBR) and Bannwarth's compatriot Fanny Jean.
And here's how the women's race unfolded day by day.
Montane Spine Race Results, Sunday 15 January 2023, 268 miles
WOMEN:
Claire Bannwarth (FRA) – 97:39:58
Hannah Rickman (GBR) – 121:23:52
Edwina Sutton (GBR) – 125:56:43
Claire Ferguson (GBR) – 130:14:41
Fanny Jean (FRA) – 131:45:32