Whilst the main event of the Spine Race may have only kicked off on Sunday morning, a number of other races were already under way along the Pennine Way, with Sarah Hodgson and Rory Harris taking the plaudits in the Challenger South.
There were a record number of entrants for this year's edition of the Spine Races, with ultra runners from 22 different countries represented.
Hodgson and Harris overcome elements
But it was a British double in the 108-mile Montane Spine Winter Challenger South as Hodgson and Harris overcame conditions that included 70mph gusts, snow blizzards and temperatures below freezing, as only 60% of the field make it to the finish line.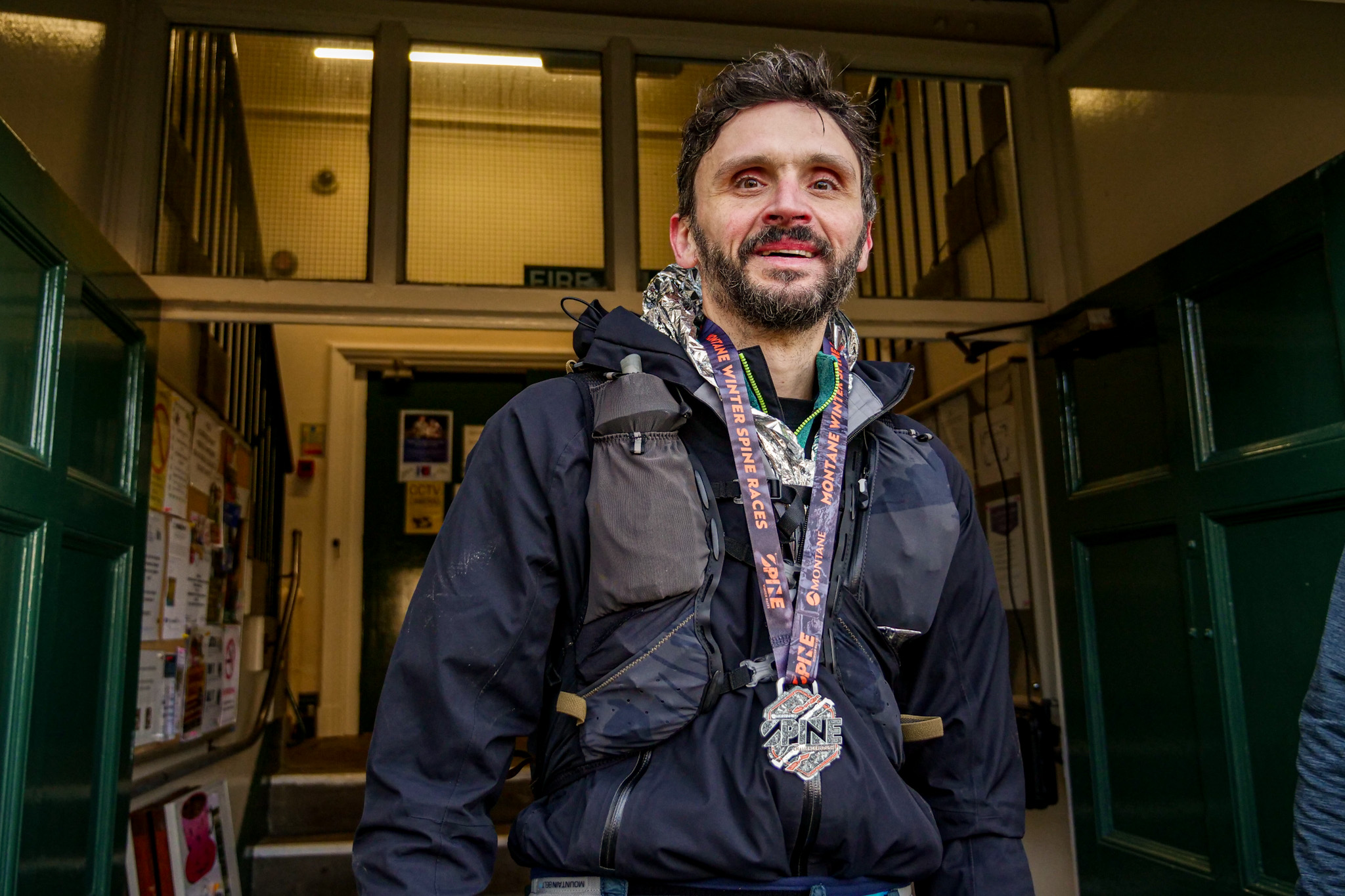 In the women's race, Hodgson ran solidly throughout the day and night to hold off Alice Kershaw, who last year set the course record and took the win in the Spine Sprint. Hodgson, who eventually won by over four hours led a clean sweep of British women onto the podium in Hawes.
Kershaw had to settle for second (37:40:50 to Hodgson's 33:26:44) and it was a longer wait for third, but Catherine Hill finished strong to comfortably dip under 50 hours with a time of 48:07:45.
In the men's field, Harris was relieved to "just get through it" after winning by five hours ahead of brothers Rupert and Joshua Lee in a time of 26:25:30, with the siblings recording a finishing split of 30:28:36. The pair were full of praise for the winner, stating that "there was no way we could keep his pace, he ran a great race".
Harris said afterwards: "It was a tough day and night on the trail. The real damage was done coming off Pen-y-ghent. I battled through headwinds, blizzards and experienced a complete whiteout. At one point I couldn't see my feet."
Whilst he missed out on the course record by less than two hours, Harris can be happy with the second ever fastest time in more than challenging conditions.
Montane Spine Challenger South Results, Saturday 14 January 2023, 108 miles
MEN:
Rory Harris (GBR) – 26:25:30
Rupert Lee (GBR) – 30:28:36
Joshua Lee (GBR) – 30:28:36
Rob Greenwood (GBR) – 32:14:53
Alex Sharp (GBR) – 32:14:54
WOMEN:
Sarah Hodgson (GBR) – 33:26:44
Alice Kershaw (GBR) – 37:40:50
Catherine Hill (GBR) – 48:07:45
Ellen Cattanach (GBR) – 50:04:48
Stephanie Kitts (GBR) – 50:04:58