The Montane Spine Race has announced a record – and high-class – entry for this week's events.
Around 500 competitors from 22 countries are preparing to participate across the 46-mile Winter Spine Sprint, the 108-mile Winter Spine Challenger, the MRT Challenge, the 160-mile Winter Challenger North and the showpiece 268-mile Winter Spine Race.
Sub-3 minute sell out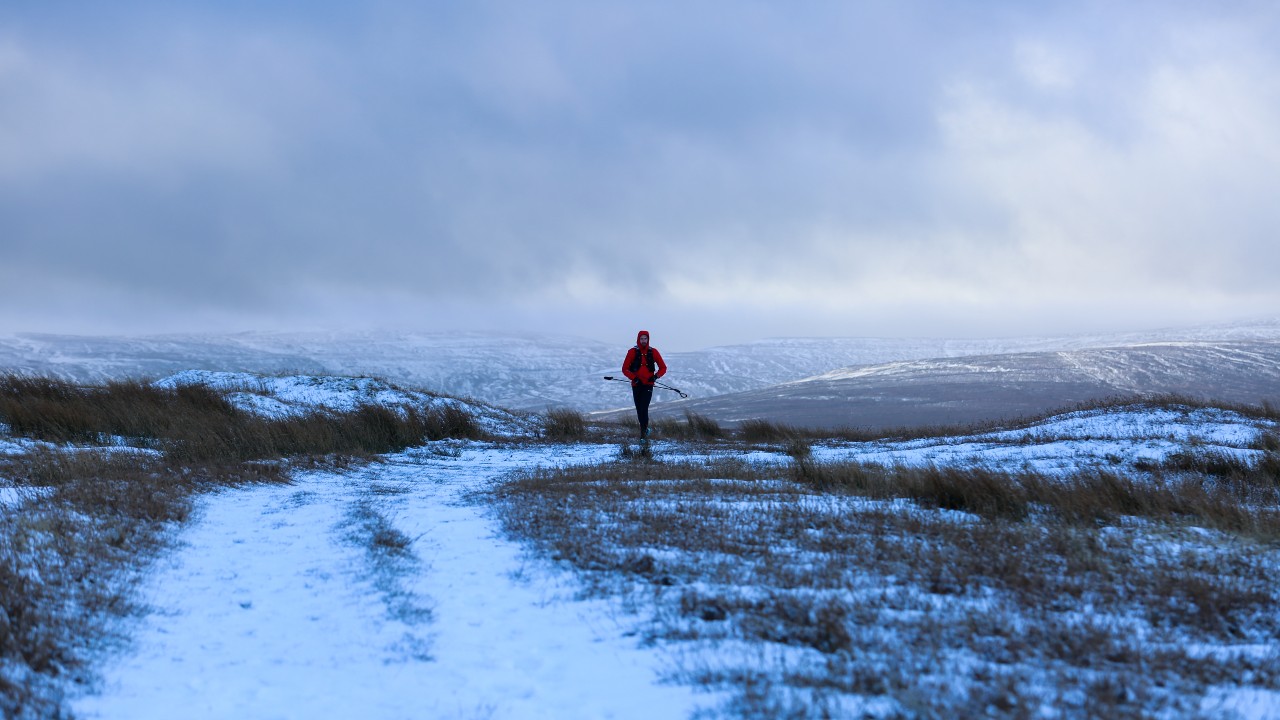 All entries to the 2023 races sold out in under three minutes when entries opened last year. 
"The Montane Spine Race family continues to grow from strength to strength," Race Director and Co-owner Phil Hayday-Brown said, "we've seen record entries for this year's winter race which sold out in two minutes 58 seconds. 
"There is a strong international field taking part in what will be a fiercely contested race for the title.
"I wish all of our runners the best of luck as they take on Britain's Most Brutal."
Star-studded field
Amongst the entrants are a number of recognisable names in the starting lists of the Spine Race 2023.
Last year's winner Eoin Keith leads the line in the men's field, and told us that he felt "mentally prepared" to take on the 2023 race.
Meanwhile runner up in the women's field last year Elaine Bisson will hope to go one better, while Damian Hall will be hoping to put in a good showing, as will Kim Collison; both were out at the front of last year's race before withdrawing.  
Other athletes include past winner Eugeni Rosello Sole and last year's joint-second place runners Doug Zinis and James Leavesley.
GB 24-hour athlete Eloise Eccles is also competing, and says she plans to "reach the wall" as she takes on the iconic event.
How to follow the Spine Race 2023
The events begin this Saturday January 14, with the Spine Challenger starting 07:30am, Spine MRT Challenge at 08:00am and Spine Sprint at 12:00pm.
The Spine Race itself begins at 08:00 am on January 15, with the Spine Challenger North starting 06:00pm the same day.
All events in the Montane Spine Race 2023 can be tracked here.