In typical Montane Spine Race fashion, the first day of racing saw weather conditions that included snow and constant rain wear down the field over the first 24 hours, as some of the most experienced competitors struggled to deal with the first leg of the race after setting out from Edale on Sunday morning.
Eugeni Rosello Sole retires after CP3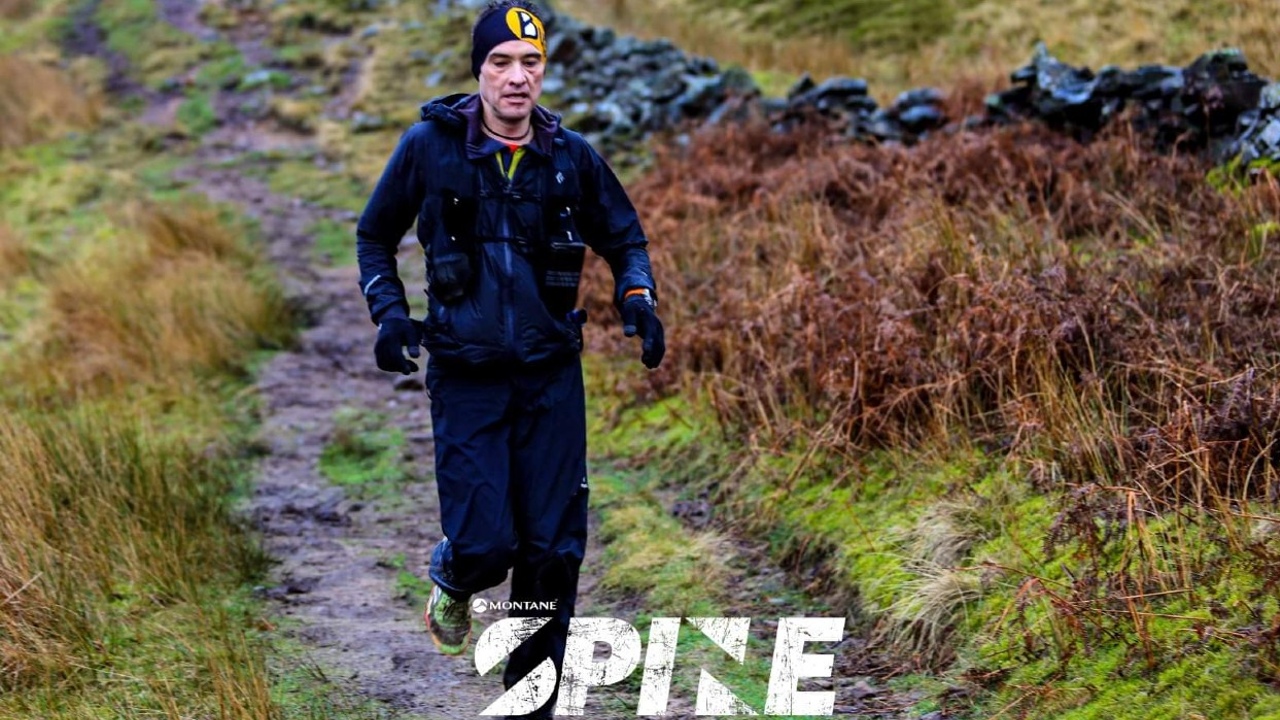 The big news of the day came after 2013 Spine Race winner Eugeni Rosello Sole didn't make it to the fourth checkpoint in Malham after spending the majority of the first portion of the race up front with the leaders.
At the first checkpoint in Torside, there was an established main group at the front of the race, with Brit Damian Hall responsible for much of the fast early pace, alongside fellow countrymen Kim Collison and Jack Scott, plus Sweden's Clarens Olsson and the aforementioned Rosello Sole.
This group continued to stay in contact for much of the first day, as the runners tackled their first night of the 2023 Spine Race testing – but not extreme – conditions . By the fourth checkpoint in Malham, Collison and Hall had a 40-minutes lead over Scott, with Olsson a further ten minutes behind.
By the time defending champion Eoin Keith rolled into the checkpoint in Malham, Collison and Hall had been gone for well over four hours. However, the Spine Race is more than just a long day out, and the veteran Irishman can be expected to continue to lie in wait if the early pace begins to take its toll on some of the leaders.
Bannwarth asserts dominance early on
On the women's side, Claire Bannwarth of France worked her way up to the front over the first day of racing and reached Malham with a healthy two hour lead over her nearest competitors. Whilst the women's field hasn't been immune to early retirements either, with Elaine Bisson of Britain retiring at Hebden.
Behind Bannwarth, Brits Hannah Rickman and Laura Swanton-Rouvelin are the only other athletes to have made it to checkpoint four in under 26 hours. The pair of Brits have consistently ran quicker than the remainder of the field between every checkpoint, and would undoubtedly be the early favourites if it wasn't for the stunning performance out on course so far by Bannwarth.
The Frenchwoman, who is competing for her first Spine Race win, ran ten minutes quicker than Rickman and Swanton-Rouvelin on all of the first three checkpoints, before putting an hour into Rickman on the leg between Hebden and Malham and almost three hours into Swanton-Rouvelin.
You can follow the rest of the race as it unfolds on the official live tracking via this link.