Day three of the 2023 Spine Race was described as "a day for the micro spikes" by Montane as the competitors tackled typical "Spiney" weather, with temperatures below freezing for much of the day as the landscape resembled more of a winter wonderland than the North of England.
Scott keeps Hall honest up front
Whilst leader Damian Hall lost his running partner Kim Collison to muscle issues at Tan Hill on day two, his lead at the front of the race has been far from secure.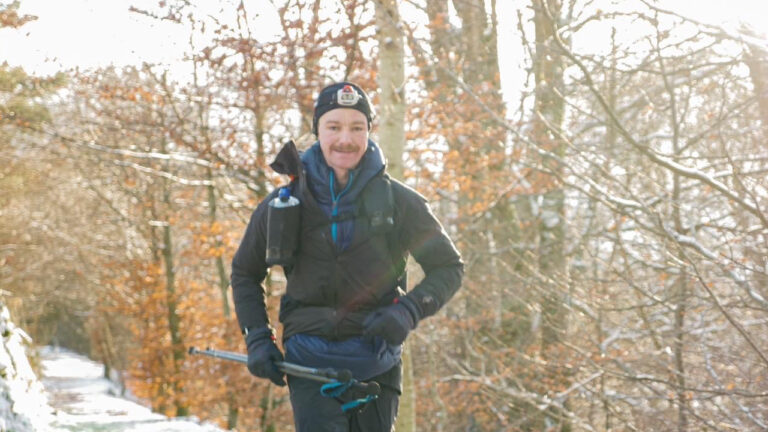 The greatest challenge Hall now faces outside of fatigue is from his inov-8 teammate Jack Scott, the only other athlete out on course running ahead of course record pace on day three.
Scott came into the checkpoint in Greenhead two hours down on Hall, but managed to almost halve that gap by the time he reached the next checkpoint in Bellingham by the early hours of the morning.
Unfortunately, it transpired that Scott made a navigational error that meant he deviated form the course, resulting in a 48 minute time penalty, reduced to 41 minutes after a samaritan act "for stopping to assist another runner in need" according to Race HQ on his way to CP5 in Bellingham. Will it prove decisive?
By Bellingham, both Scott and Hall had fallen behind course record pace, as they prepared themselves to tackle the final day of racing. According to the Spine Race instagram page, Hall was "resting" at CP5 whilst Scott took the time to get "refuelled and reset his kit".
Jean moves up to second as Bannwarth forges on
In the women's race, Fanny Jean of France managed to overhaul long time second place runner Hannah Rickman by the time the pair had made it to the checkpoint in Dufton. Jean has remained patient throughout the race and her move past the Brit makes it a French one-two as it stands.
For Claire Bannwarth, who is likely to be unfazed by the progress of her compatriot through the field, now had almost a 30 mile lead over second and continues to impress as she battled the elements alone up the Pennine Way.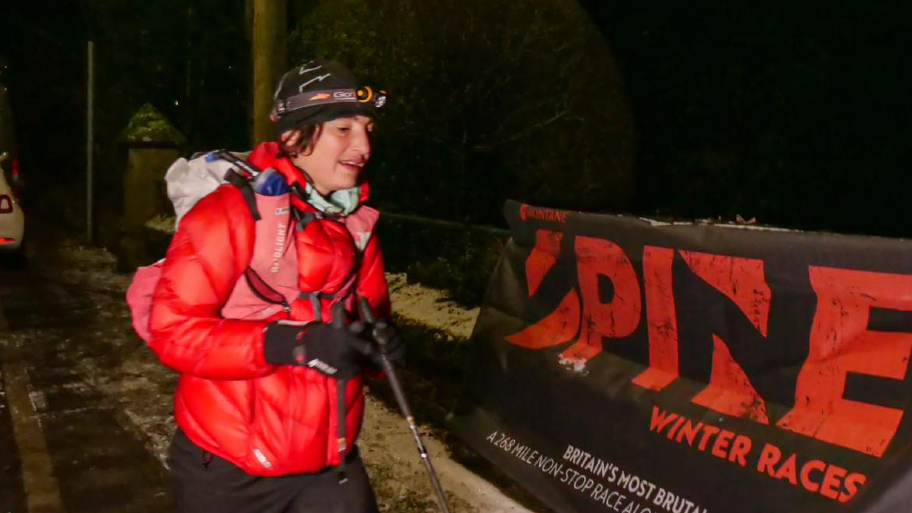 The way in which the Frenchwoman is tackling this race is massively impressive. After setting the early pace, Bannwarth has never looked back and heading into what looks like to be her final day of racing enjoys a huge buffer over the rest of the women's field.
Bannwarth currently sits in fifth overall and at the rate she is running, has Joe O'Leary of Ireland and Douglas Zinis of Great Britain less than ten miles up the road as she chases down the overall podium.