Whilst the main event of the Spine Race only started on Sunday morning, the Spine Sprint was already done and dusted.
Venables and Shield crowned
Over the 46-mile Spine Sprint, Louise Venables and Jon Shield took the wins with comfortable margins of victory, in 8:10:22 and 11:39:12 respectively, as both smashed the previous course records on their way to take the tape.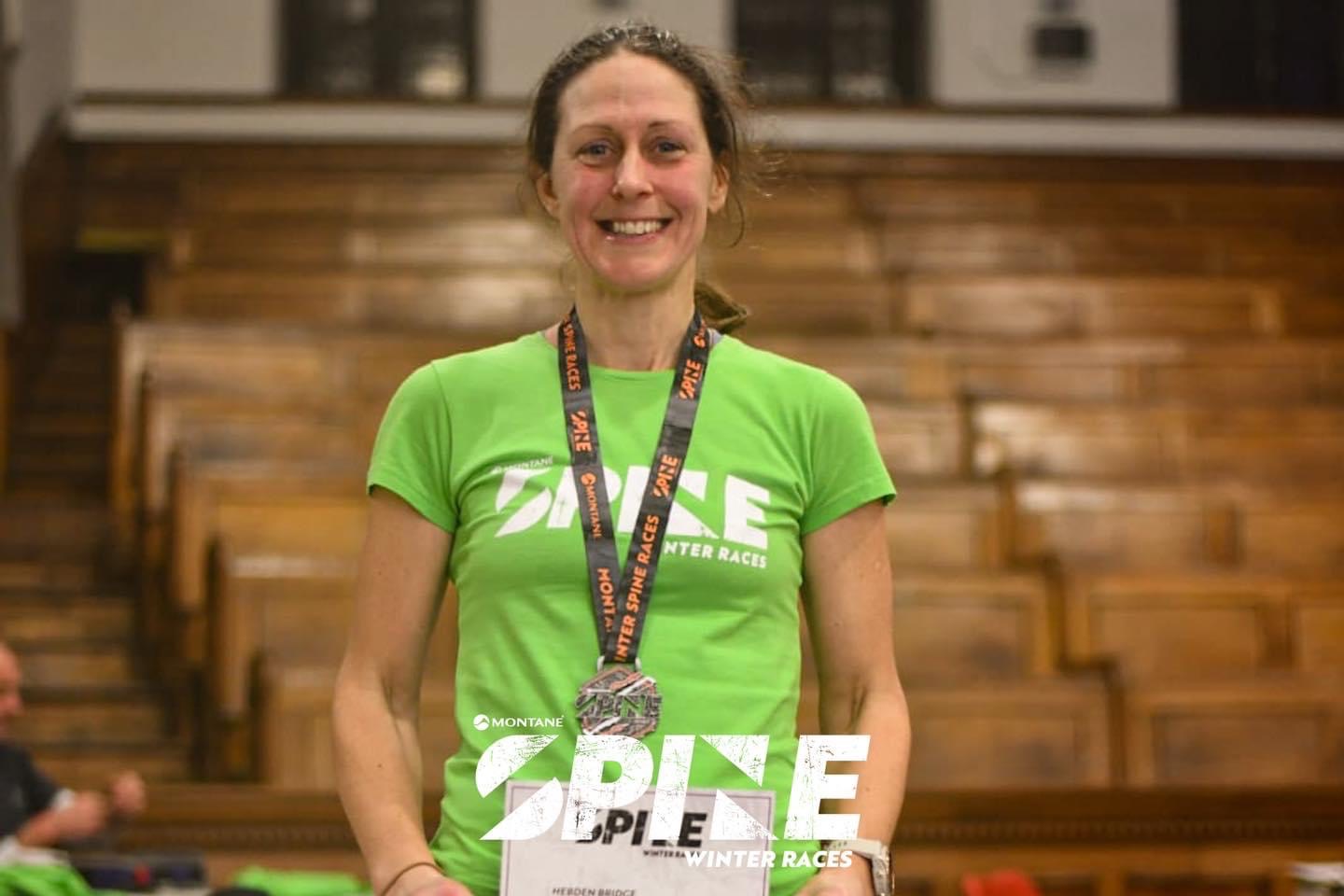 In the women's race, Venables was out in front from the gun, as she ran a brave solo effort throughout the night over the second half of the race to beat second-placed Kim Kennedy by over an hour. Venables, who took more than 30 minutes off the previous best time, became the first female ever to break twelve hours for the Winter Spine Sprint.
After the race, Venables shared her surprise at her performance, stating: "I'd not planned for the podium. My aim was just to finish the race in one piece and it's absolutely amazing I've won and beaten the course record."
Behind her, Kennedy secured a worthy second place, with third and fourth place finishers Julie Taylor and Victoria Connelly coming into the finish together to both record a time of 13:47:52. Behind that pair was Helena Skinn, who wrapped up a British top five with a sub-15 hour effort.
In the men's race, it was a similar story as Shield broke the course record with a solo effort that saw him win by more than 55 minutes ahead of Hamish Waring, who just missed out on breaking the nine hour barrier. Shield clocked 8:10:22 as Waring came home in a solid 9:06:14.
Waring ran a strong second leg to hold off Andrew Morley and Paul Timms, as four men beat the previous best mark of 10:03:03 set in 2022 by Jonathan Price. Whilst second through fourth battled it out throughout, Shield was in a class of his own. After the race, Shield was straight to the point, summarising the event by stating that "it was a good day out" despite the weather, adding that "I should have bought a wetsuit and my arm bands".
So dominant was his performance, in fact, Shield came within 15 minutes of beating the overall record for the Spine Race, which stands at 7:55:58 and was set in the summer edition of the race by Michael Hyde. This summer, watch out for the 2022 Jungle Ultra winner, who may come back with more course records on his mind.
Montane Spine Sprint results, Saturday 14 January 2023, 46 miles
MEN:
Jon Shield (GBR) – 8:10:22
Hamish Waring (GBR) – 9:06:14
Andrew Morley (GBR) – 9:39:53
Paul Timms (GBR) – 10:01:23
Sam Tensely (GBR) – 10:26:12
WOMEN:
Louise Venables (GBR) – 11:39:21
Kim Kennedy (GBR) – 12:47:34
Julie Taylor (GBR) – 13:47:52
Victoria Connelly (GBR) – 13:47:52
Helena Skinn (GBR) – 14:50:59