Tom Evans has explained how he will tackle Ultra Trail du Mont Blanc (UTMB) on Friday as he makes his debut in the flagship race.
The British ultra-runner was victorious in the 100km CCC race at the same event in 2018, having finished fourth the year prior.
However, Evans is now set to make the step up to the longer, more challenging full UTMB race after recovering from knee surgery and enjoying a prosperous 2022.
Ahead of his UTMB attempt, Evans has partnered with leading British performance eyewear brand, SunGod, and we sat down with him to catch up on his race strategy for this week.
"For all of these races, you've got to be able to split them into different phases and for me CCC was my first proper mountain race in 2017," the former army officer told RUN247.
"Stressful" night phase
"What I've learned is that the racing doesn't start until you're halfway through, if not more. So, you've got to be able to split the race into different parts, and for me, I'll probably split UTMB into three different phases.
"The first phase is sort of from the start until night time, which I know is going to be crazy. It's going to be too fast, it's going to be hectic, it's going to be quite stressful.
"And then when my head torch goes on, I can then relax, I can really get into my stride. Running through the night is something that I've actually never done in a race.
"But from my military background and from some training at night, I reckon I've spent more nights than anyone else lining up on the on the start line out in the mountains.
"[I'm] really excited about the night and then I know it's going to be pretty miserable at, sort of, three to half four in the morning. I know that's when I'll feel my worst.
"When that comes, just embrace it, and then you get into the final phase of the race where the sun comes up and hopefully be around Champex-Lac at this point.
"I can then use the energy from the sun and the spectators and really power through onto Chamonix.
"I think having got some experience at racing CCC, the 100K there, and then experience of running the 100-mile distance at Western States, yes they are very different races, but I think it's good experience and [there's] good lessons that you can learn."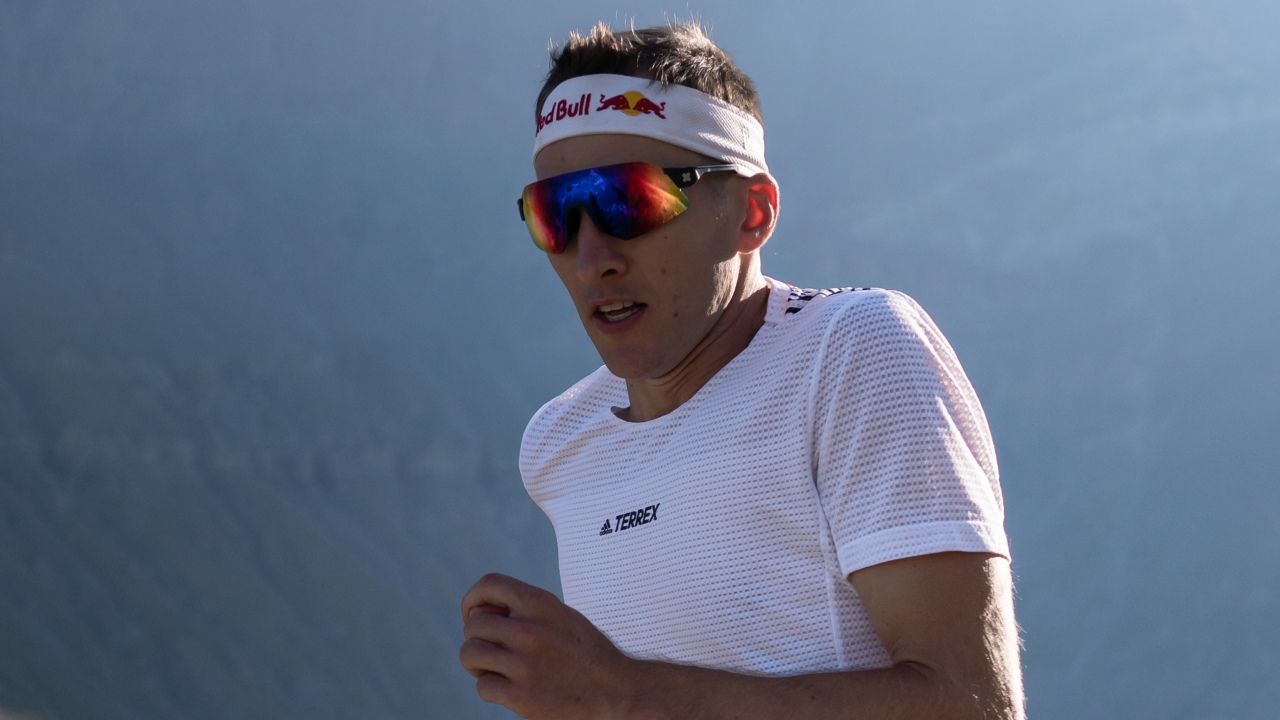 Less pressure
With UTMB being the pinnacle of trail running, there are a host of big names involved, and Evans is relishing the prospect of going up against the legendary Kilian Jornet, who is a three-time winner of the race, and Jim Walmsley.
"It is really exciting for me, it's nice, there are some bigger names than me going into the race so there's not as much pressure.
"I think in the sport of ultra endurance running, everyone's training looks so different. Everyone's race calendars look so different.
"It's great and I hope to share some miles with Jim and Kilian. But I'm very much focused on my performance and, yes, I give them a lot of respect before and after the race.
"During the race, they're definitely ones to look out for and it'll be amazing to run with them. But at the end of the day, they're only human and they've got to run 100 miles as well.
"No matter how talented you are, which they both are, insanely talented, it's still going to be really hard. I'm very excited but just looking forward to concentrating on my own race."
"Running on feel"
Evans harbours hopes of completing the 170km race in 20 hours, but admitted that the unpredictable weather conditions around Mont Blanc will have a huge bearing on his time.
"It's so weather dependent," he said. "Yes, I'd love to run around 20 hours, and if the weather is good, if it's dry and it's not too hot, then I think that's possible.
"But if the weather is bad, it's either really hot during the day or it's really cold at night, that can slow things up.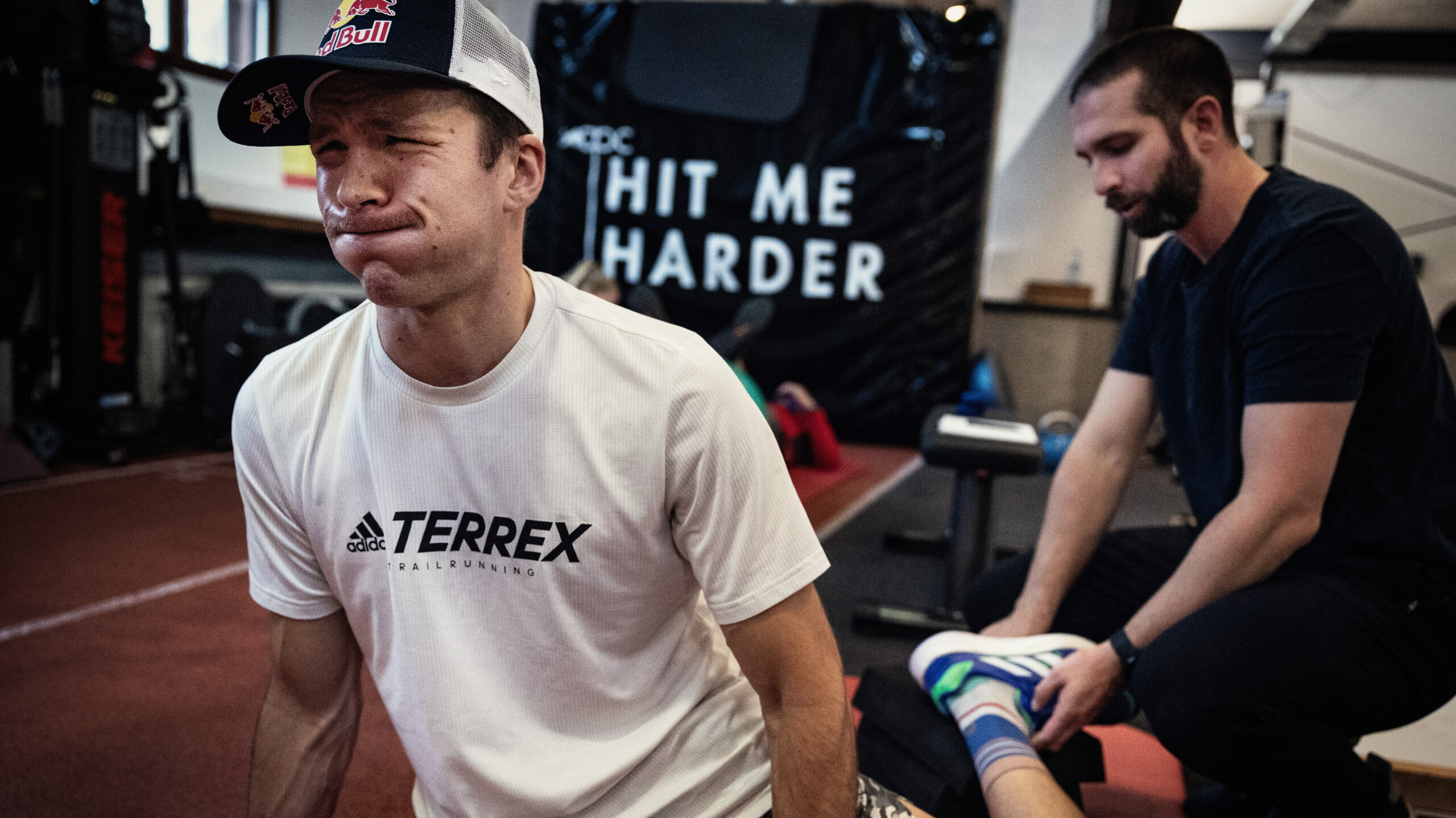 "It's definitely running on feel rather than on time. I'd like to be at the halfway point in Courmayeur in nine hours, and then see what happens. That's then when the racing really starts."
Though a victory would be a fitting end to his recovery from injury, Evans believes that simply making the start line in peak condition will be a success, given that was what he set his mind to following his surgery.
"My goal has been so focused on getting to the start line," he explained. "Don't get me wrong, I'd absolutely love to win. I'd love to finish top five.
"It will be 373 days since I had pretty major knee surgery and I didn't know if I was ever going to run competitively again.
"Genuinely, to be on the start line in as good as shape as I know I am, is success for me. I want to enjoy the race. I see it as much of an adventure as a race.
"I'm just really excited to get going, to see what happens, and to push hard and leave it all out there on the trails."