The French pair of Duncan Perrillat and Maggy Bouisse topped the podium in the 100M category Ultra race at Trail du Saint-Jacques by UTMB – collecting four UTMB Running Stones to qualify for Ultra Trail du Mont Blanc (UTMB) in the process.
Perrillat put considerable distance between himself and the rest of the field as he claimed victory in a time of 13:08:37 – 23 minutes and 11 seconds ahead of his nearest contender. Bouisse took victory in the women's Ultra in a time of 17:23:43 – taking the tape nine minutes and 19 seconds ahead of the field.
In the 100K category Grand Trail du Saint-Jacques, Matthieu Simon and Aurélie Paul triumphed, with Greece's Kostantinos Paradeisopoulos and France's Mathilde Sagnes topping the timesheets in the 50K Maratrail.
Perrillat produced emphatic win
Perrillat produced a stunning display in the event's longest race, the Ultra. He completed the first 14.8km in 1:13:58 setting the tone for his performance with a speed of 12.08km per hour.
The Frenchman isn't a regular on the in UTMB Index races, with just once finish listed back in 2021 where he finished Trail Des Paserelles Du Monteynard – La Grande Course in a time of 8:35:00, finishing in 27th position.
However, he bested the field by over 23 minutes, finishing comfortably ahead of Jonathan Moncany (13:31:48) in second. Victor Debil-Caux (13:51:53) completed a French 1-2-3 a further 20 minutes and five seconds back in third.
Bouisse and Blain shine
Bouisse and French compatriot Souadia Blain were the cream of the crop in the women's field as the pair battled it out at the head of the field. Bouisse – who already has a race victory on her resumé in 2023 with success at the Full Moon Trail – Trail Estello – claimed her maiden 100M category victory by just over nine minutes from Blain (17:35:02).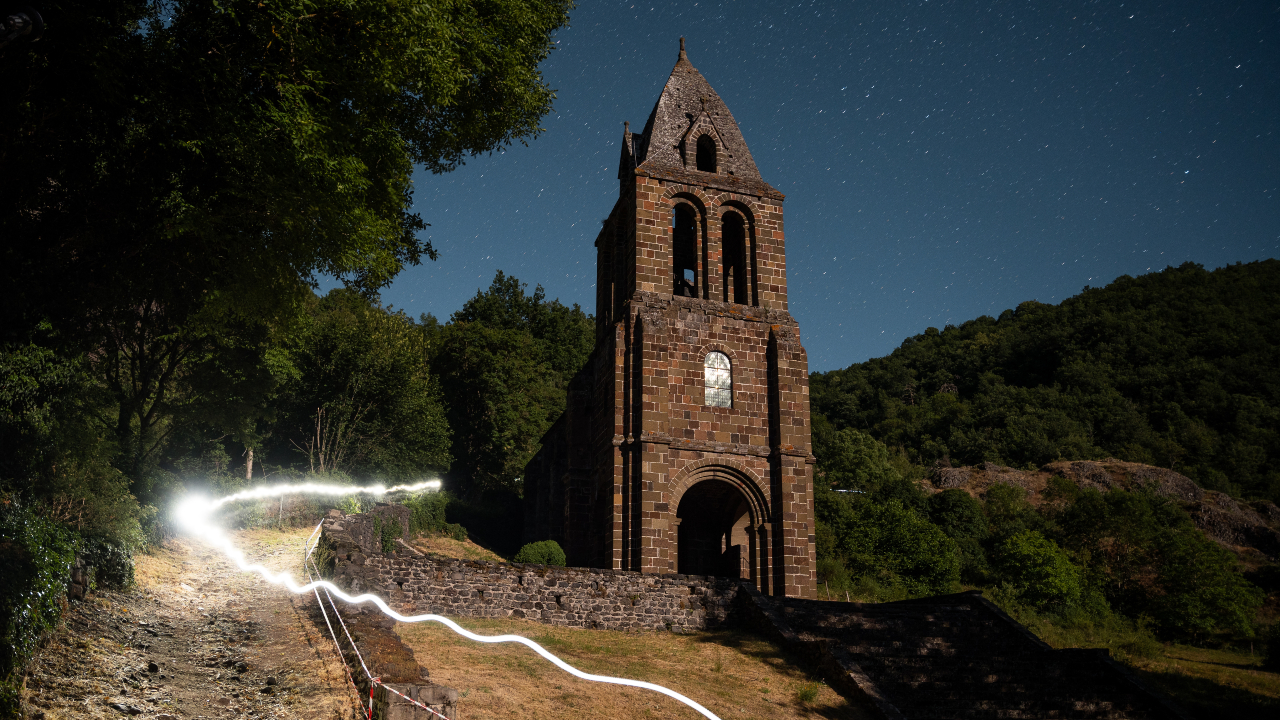 Balin, who was searching for her maiden victory on the UTMB Index, recorded a second place finish for the fourth time after podiums at Trail des Sapins 2021, Pilatrail 2022 and Trail Beauzacois 2022.
The pair were considerable further ahead of Alice Oliver who round of the podium in a time of 18:21:12 – 47 minutes and 29 seconds off the race victor.
Paul dominates Grand Trail
There may have been a two horse race in the women's Ultra, but that was not the case in the 100K category Grand Trail du Saint-Jacques as Frenchwomen Paul produced a sensational display to bury the field over the 75km course.
Paul (8:11:49), who has already enjoyed success in 2023 on the UTMB Index with victory at Pibeste Integral 2023 – Integrale des Mouflons (20K category), outpaced her nearest rival by one hour, four minutes and seven seconds – the widest margin of victory across the weekend.
Greece's Despoina Simantrakou trailed over the line in a time of 9:15:56 with Clémentine Balayn (9:39:17) a further 23 minutes and 21 second off the pace of the victor.
The men's race was a much closer affair with Simon (7:12:33), Geoffrey Rocha (7:25:59) and William Dupuis (7:32:22) completing an all-French podium.
Greek success in Maratrail
Greece's Paradeisopoulos was the only non-French winner at the event as he claimed victory in the 50K category Maratrail in a time of 3:17:07. After DNFs in hist last two UTMB Index races he'll be overjoyed to add a third race success – following wins at Grossglockener Ultra-Trail 2022 and Olympus Marathon 2021.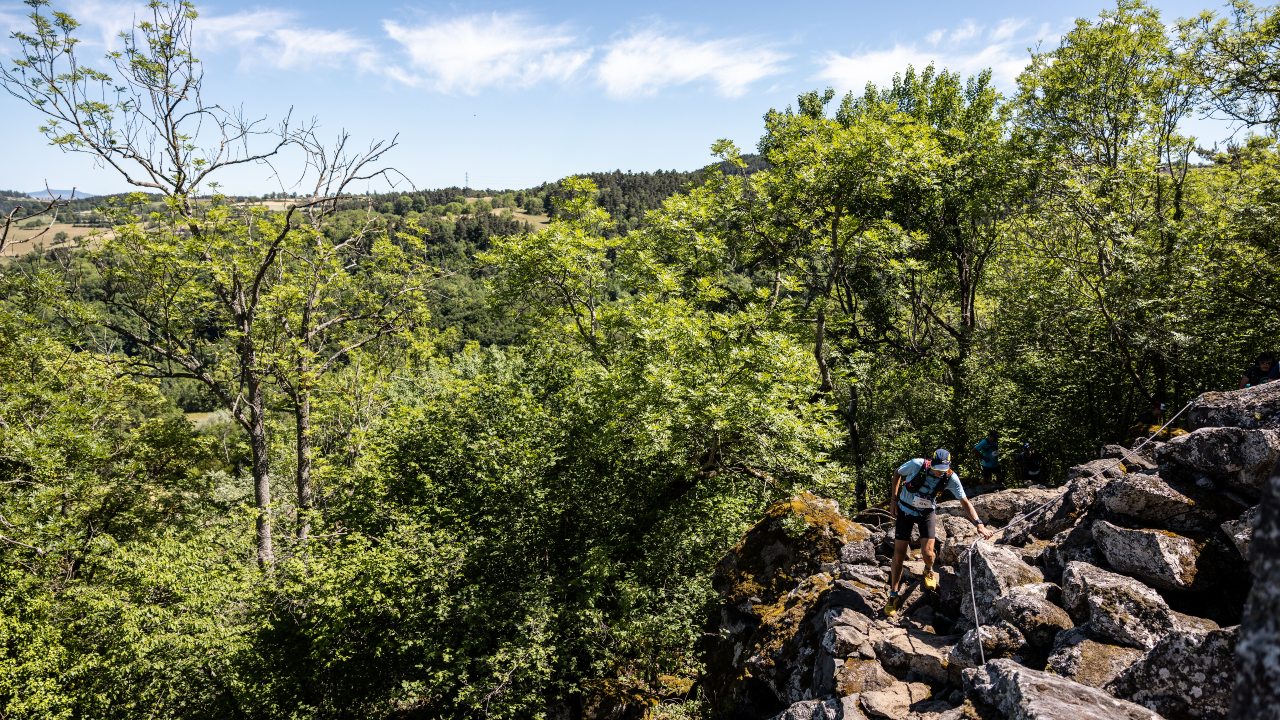 Frenchwomen Sagnes took top honours in the women's Maratrail in a time of 3:49:06. Sagnes was in a fine form prior to a DNF at Zegama-Aizkorri 2023. She had reeled off four victories in five UTMB Index appearance – although all four were in the 20K category. This was he first 50K category success.
In the 20K Les Chibottes race, Thomas Lautier and Emilie Menuet claimed top honours – Lautier claiming victory by 40 seconds in the men's event, with Menuet recording a more dominant triumph by eight minutes, 42 seconds.
Trail du Saint-Jacques by UTMB Results
Trail du Saint-Jacques by UTMB (Ultra), Friday 2 June 2023, 126km
MEN:
Duncan Perrillat (FRA) – 13:08:37
Jonathan Moncany (FRA) – 13:31:48
Victor Debil-Caux (FRA) – 13:51:53
WOMEN:
Maggy Douisse (FRA) – 17:23:43
Souadia Blain (FRA) – 17:35:02
Alice Oliver (FRA) – 18:21:12
Trail du Saint-Jacques by UTMB (Grand Trail du Saint-Jacques), Saturday 3 June 2023, 75km
MEN:
Matthieu Simon (FRA) – 7:12:33
Geoffrey Rocha (FRA) – 7:25:59
William Dupuis (FRA) – 7:32:22
WOMEN:
Aurélie Paul (FRA) – 8:11:49
Despoina Simantrakou (GRE) – 9:15:56
Clémentine Balayn (FRA) – 9:39:17
Trail du Saint-Jacques by UTMB (Maratrail), Saturday 3 June 2023, 46km
MEN
Konstantinos Paradeisopoulos (GRE) – 3:17:07
Ludvik Fernandes (FRA) – 3:19:16
Daniel Castillo (ESP) – 3:26:47
WOMEN
Mathilde Sagnes (FRA) – 3:49:06
Laure Paradean (FRA) – 4:00:26
Celia Balcells Serra (ESP) – 4:10:49
Trail du Saint-Jacques by UTMB (Les Chibottes), Saturday 3 June 2023, 18km
MEN:
Thomas Lautier (FRA) – 1:12:39
Ewen Porhial (FRA) – 1:13:19
Javier Dominguez Ledo (ESP) – 1:15:44
WOMEN:
Emilie Menuet (FRA) – 1:20:31
Clara Vallés de Lanuza (ESP) – 1:29:13
Severine Guerif (FRA) – 1:30:57
Full results available here.