Transvulcania by UTMB is on the bucket list of many elite ultra runners and it has attracted a star-studded line-up again this year.
The UTMB World Series race takes runners on a stunning 72km route across the volcanic island of La Palma and is branded as 'one of the toughest ultra trail events in the world'.
The breath-taking course begins at the Fuencaliente Lighthouse and ascends 2,426m to the highest point on the island, Roque de Los Muchachos, before returning to sea level at Tazacorte and a short climb to the spectacular finish at Los Llanos de Aridane.
There is a special attraction to the race given its unique terrain, and Meg Mackenzie is one of the runners allured by the event.
Transvulcania "obsession"
The South African was a top 10 finisher at the UTMB CCC in 2021 and 2022, and has recorded wins at Ultra-Trail Drakensberg and Ultra-Trail Cape Town in her home country in recent years.
She was a DNF at last year's Transvulcania as her first attempt at the race ended at the 20km mark amid a niggling injury, and has been itching to get back to La Palma for another go ever since.
"Last night I was chatting with my mum on the phone and she said she remembers me talking about this Transvulcania race for years," Mackenzie wrote on Instagram.
"Yup – I've been pretty obsessed with it for years, since like 2013 when I started racing on the trails!
"I thought I had the chance to do it in 2020 and then we all went through the pandemic, then the volcano on the island in 2021 and last year I had to drop out due to injury.
"Finally I'm back on the the magical (crazy tough) trails and getting ready to run this dream race!
"I'm counting myself insanely lucky and grateful to be here, healthy and happy with [Martina Valmassoi] for some island goodness."
Shrugging off injury
Valmassoi is another runner who has been drawn in by the mystique of Transvulcania, and will take on this year's despite not returning to full fitness after an injury lay-off.
The Italian, who won the UTMB TDS last August, explained on Instagram how keen she is to take on the coveted challenge regardless of her condition.
"Not in my best physical shape for sure but oh man I'm so excited to finally run this race!" she wrote.
"Planning my racing season I might have been overexcited as I was coming from long period of forced rest due to my injury and so pumped to start the journey of 'the comeback ' with the right motivation.
"The reality is that even if your body remembers what you have done in the past, you still have to make up for what you missed for several months.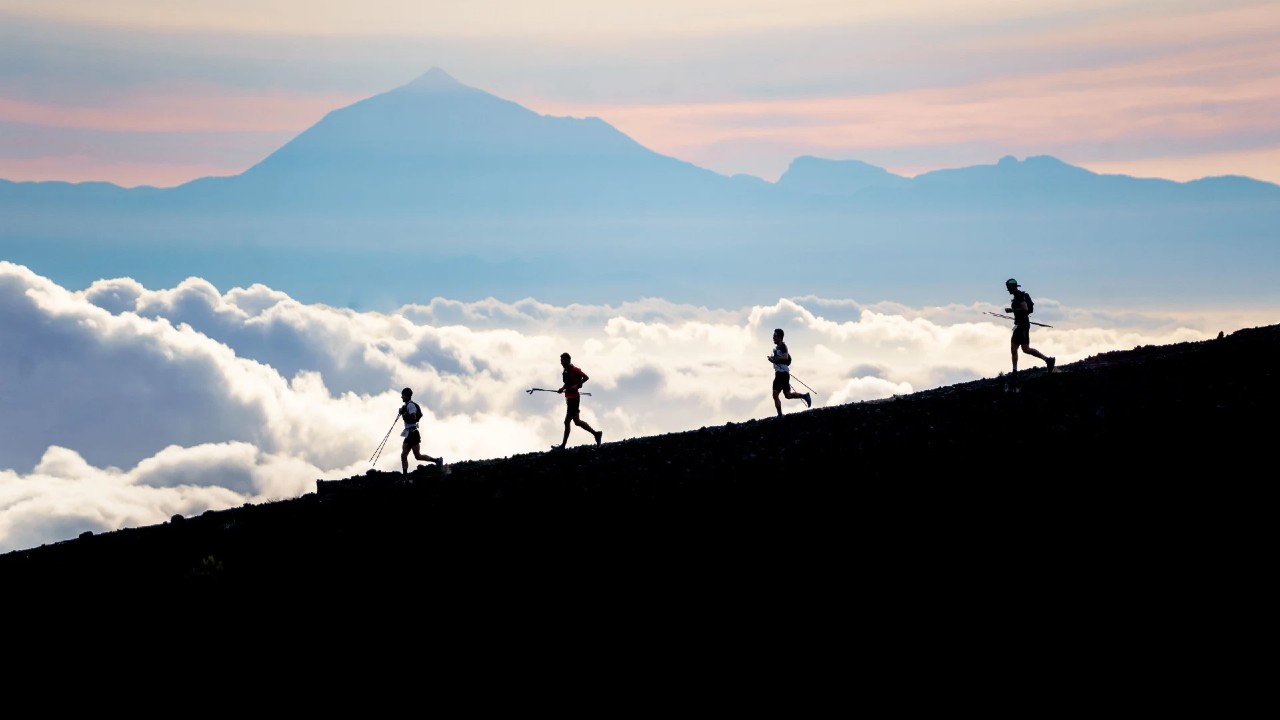 "Recovery is possible and you can totally get stronger than before but it needs time and most of all patience and consistency.
"I'm gonna race with my heart but with consciousness that I'm just at the beginning of my journey back.
"After that, no matter how the race goes, I won't be going to the World Championships in Innsbruck (I'm supposed to qualify through Transvulcania so not yet qualified to be clear) because what I need now is training more than racing.
"I have bigger plans for the second part of the season and I can't wait to do all the work."
Mackenzie and Valmassoi will be going up against a stellar women's field at Transvulcania, with the likes of Switzerland's Emily Vaudan and Cristina Santerino boasting UTMB podiums.