New Zealander George Murray and Australian Emily Gilmour-Walsh claimed victories in the UTA100 races at Ultra-Trail Australia by UTMB.
Both runners finished a considerable distance ahead of their nearest rivals in two dominant displays Down Under. Murray and Gilmour-Walsh claim three prestigious UTMB Running Stone for their performances.
Elsewhere, there was Australian domination in UTA22 as all six podium places went to home country runners. Meanwhile Vietnam's Hau Hu and Australia's Blake Turner triumphed in UTA50.
Murray bags maiden 100K UTMB title
Murray was in imperious form as he took the victory in the longest race of the event in a time of 9:32:59, almost 12 minutes ahead of his nearest rival. It's Murray's first success in the 100K category at the third time of asking. He finished 10th and 11th respectively at Tarawera Ultramarathon by UTMB 2023 and Ultra-Trail Australia 2012.
The New Zealander had previously enjoyed success over the shorter 50K distance winning the Cairns PortDouglas Trail Ultra 2022. It was a fine performance from Murray to defeat second placed Mike Carroll who had won four of his previous five starts over the 50K and 100K categories.
"Words can't describe it, this is amazing, a dream come true," said Murray. "I always wanted to do something like this but thought it would take a few years.
"But to walk away with it today, I'm still trying to wrap my head around it, it might take me a few days I think, but it's incredible.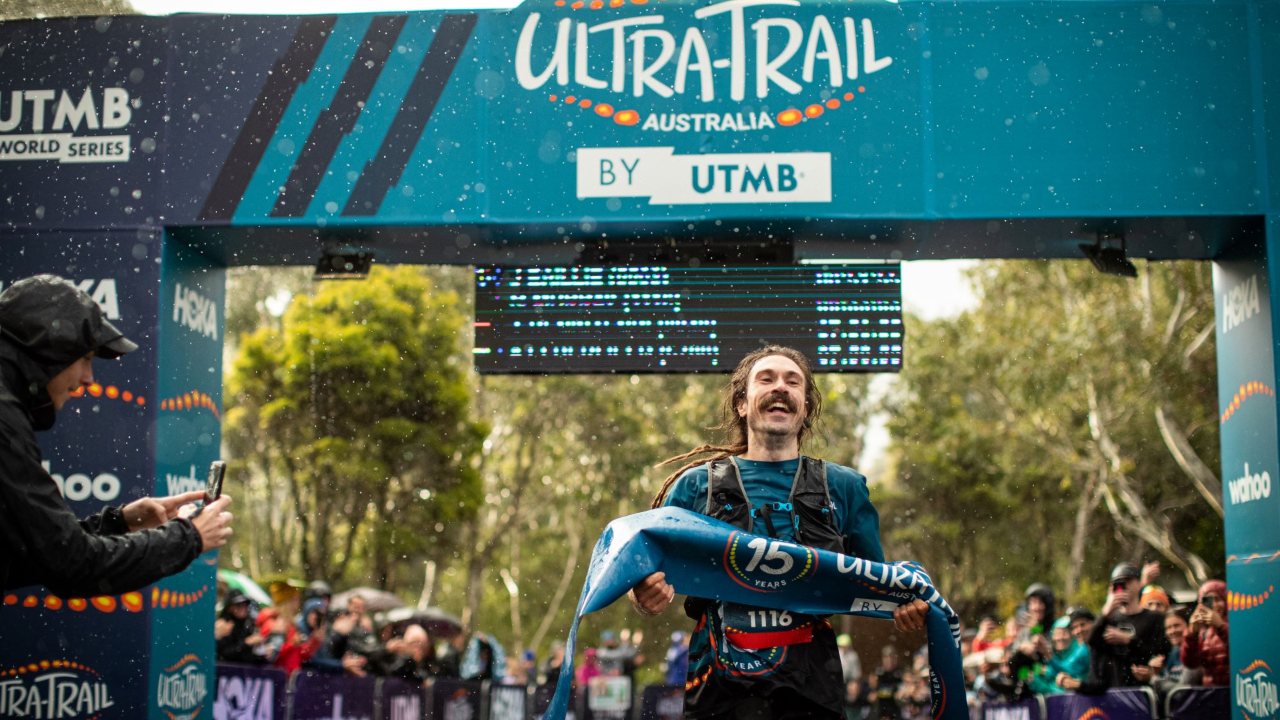 "In my last couple of races I take off too quick at the start and crash towards the end so I thought I'd pace myself, let the guys take away.
"I had this race plan that said when I would start running but the race plan went right out the window, I felt good, the flow was there.
" I didn't feel like it was strenuous, I enjoyed myself and I don't know, it all came together somehow.
"I had a lot of fun out there and kept the levels high I guess.
"I was reflecting upon my run on the way back and I think today the support from strangers really made today, everyone cheering me on, cheering everyone on, that's what makes this sport pretty damn cool.
"I had some changes with work, saw UTA and thought it would be cool to come back.
"I did it last year and did the flatter course and it was my first 100km race and I wanted to come back and do the elevation, so it was good to come back and do the brutal track with the stairs at the end, to get to understand it."
Australian Carroll was 11 minutes and 52 seconds off the pace of the eventual winner, but was the only other runner to beat the ten hour mark. Polishman Piotr Babis was a further 16 minutes, 53 seconds back in third – his third 100K category podium in three completed races.
Gilmour-Walsh takes first victory
Australian Gilmour-Walsh produced a career-best display as she romped to victory in the women's UTA100. Her previous best performance in the 100K category was a third-place finish at the Hounslow Classic 2018 race where she finished third – but now she has a race victory to her credit.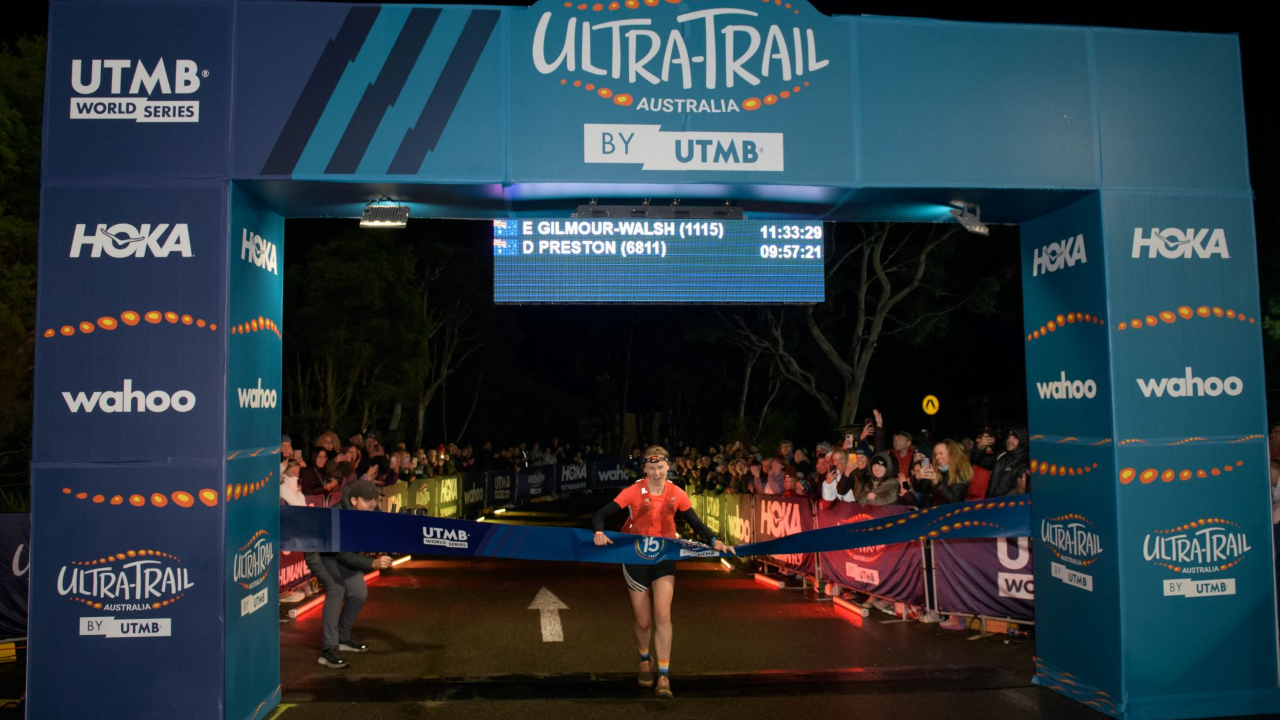 She recorded a time of 11:38:28 to claim victory ahead of compatriot Lucy Bartholomew (11:52:41), taking 14 minutes and 13 seconds out of her nearest rival. Lou Clifton (12:05:03) was 26 minutes, 35 seconds behind the leader in third.
"I'm overwhelmed, so overwhelmed, it's like a dream, I never thought it would be a reality, so I'm absolutely stoked," said Gilmour-Walsh. "I think I did my first 100 in 2017 so it's taken quite a few years, third time lucky.
"I just tried to run my own race, there were so many people out there, great runners, it's easy to get carried away but I just really knew that I had to hold my own pacing, take it easy on the downhills.
"And I got to Nelly's and I was like I think this is it, I went for it, went past a few people and that was it and then I was being chased.
"I was looking over my shoulder a bit.
"But for the most part I knew I just had to keep going at my own effort and hope for the best.
"The support on course was incredible, athletes, crew, volunteers, just everyone out there was amazing, it's always such a good feeling coming here, both spectating and competing."
Bartholomew, who won the 2017 Ultra-Trail Australia by UTMB, revealed that she was considering pulling out with just a third of the race gone after struggling with illness in recent weeks.
"I'm so glad that's over, it was a really challenging day, I wanted to stop at 30km," she admitted.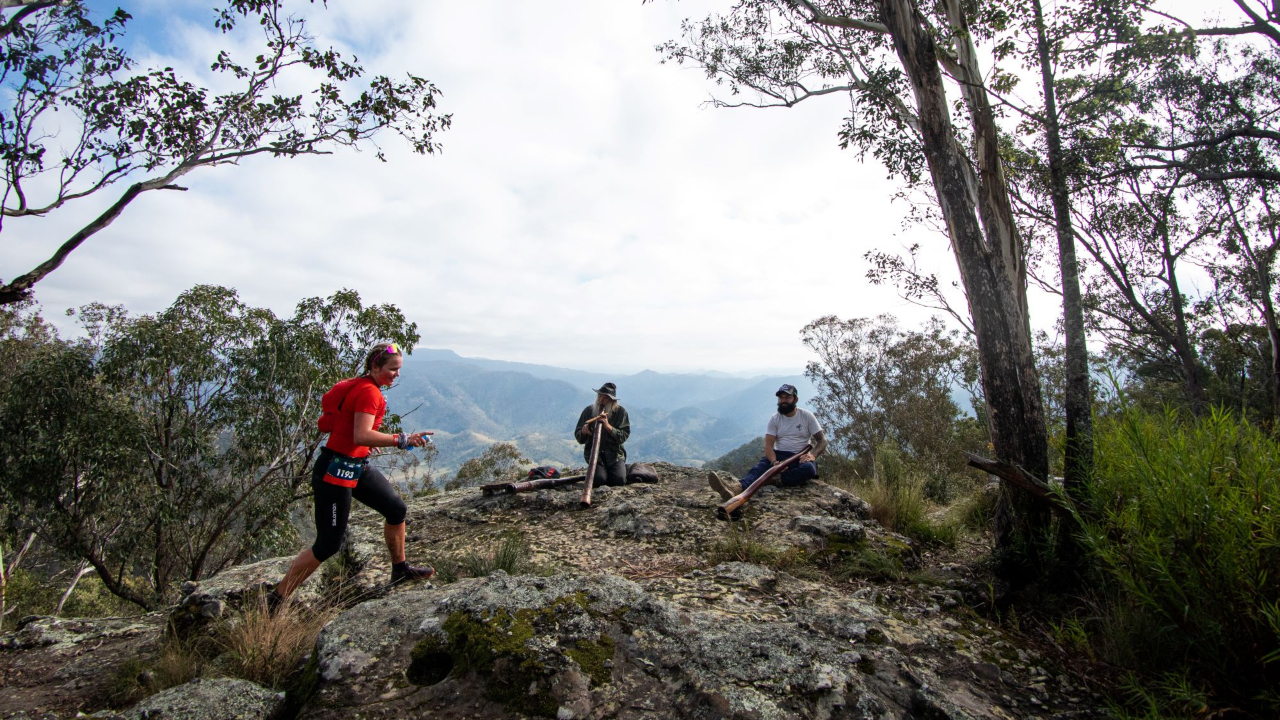 "I called my Dad but the volunteers and the people on course, and especially catching the sweeps for the 50km and having their enthusiasm and being able to share my enthusiasm with them just brought me to the finish line.
"It was a rollercoaster day, I've never been tested that much.
"I just felt like one kilometre was worth two kilometres out there, I was just taking really shallow breaths and wasn't able to push.
"I just watched some phenomenal females come past me and I thought it was a good day to just be a part of it, but once I slowed down and just chilled out things came around but I can't say I didn't dig for that.
"I was so unsure about making the start line, let alone the finish line, and second place to me is first place today.
"It was a mammoth effort to get out there and I'm proud of myself and really grateful of everyone who kept me going."
Turner, Ha top UTA50 timesheets
There was a Vietnamese winner of the women's UTA50 race as Hau Ha claimed victory in a time of 4:47:41 for her first UTMB success on foreign soil. She previously won the Vietnam Mountain Marathon 2022 – Ultra 100km in 2022, but enjoyed a first success in the 50K category Down Under. She defeated Australian Stephanie Auston (4:54:07) and Dutchwomen Renee Cardinaals (4:54:55) by six minutes, 26 seconds and seven minutes, 14 seconds respectively.
"I feel good, great, I couldn't imagine that I could win this race, I didn't think it was possible," said Ha. "The downhills were good for me, I like the downhills very much and the course is so beautiful. This is my first time racing in Australia and I have enjoyed it very much."
In the men's UTA50, Australian Blake Turner claimed victory in a time of 4:20:13. Turner has a strong resumé with wins at the Wandi Cross 2019 (20K), Buffalo Stampede 2019 (100K), Hounslow Classic 2018 (100K) and The Ultra Easy 2018 (100K) and has further enhanced profile with victory in the 50K category.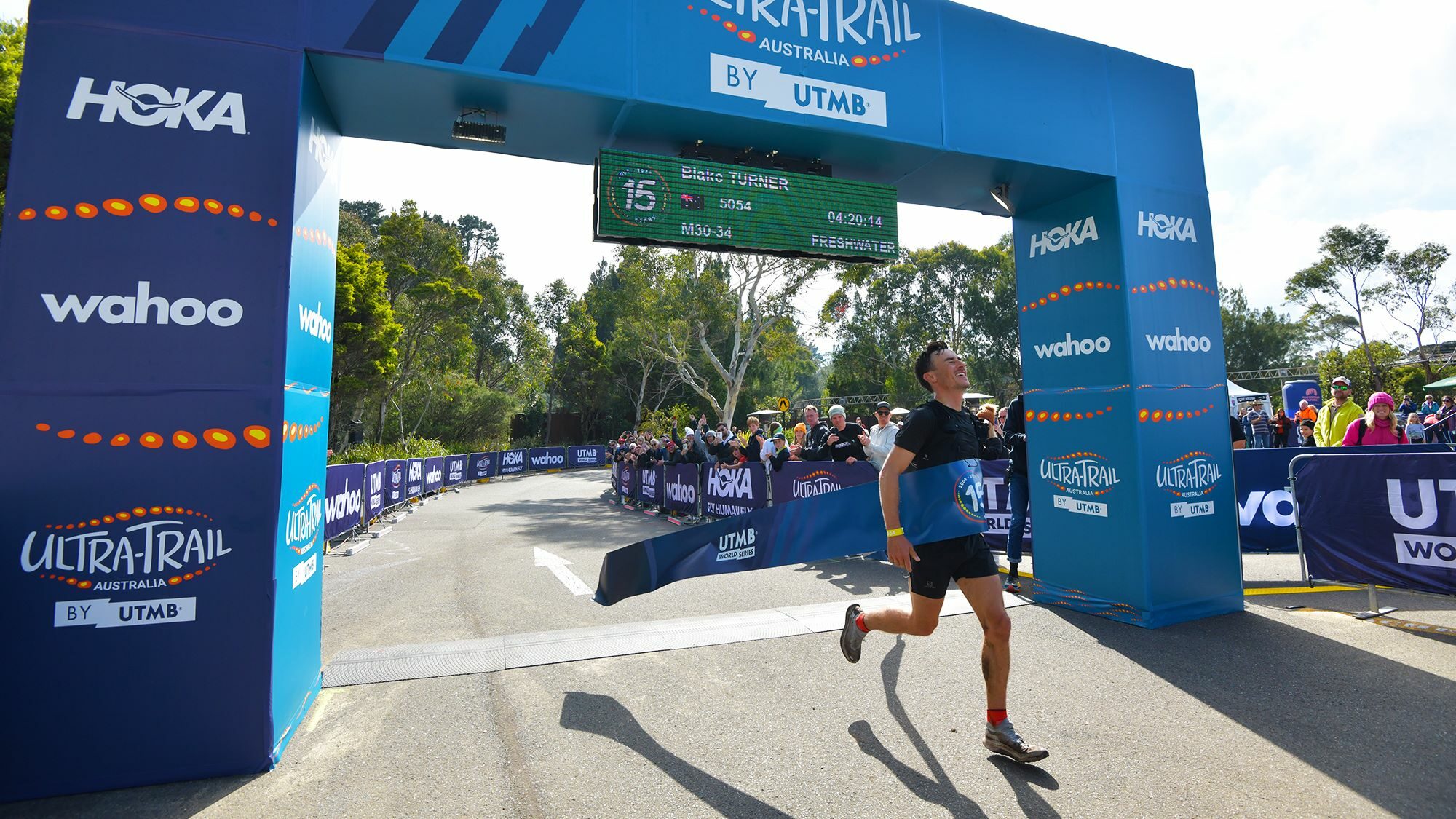 Charles Hamilton (4:24:53) and Ben Duffus (4:37:20) rounded of the podium four minutes, 40 seconds and 17 minutes, seven seconds back – Turner and Hamilton a considerable distance ahead of the rest of the field.
"I haven't raced at UTA before and I've really wanted to come and show what I can do and that I can race. I really want to go and leapfrog from this over to Europe and have a go over there," said Turner post-race.
Nankervis, Hamilton win UTA22
There was double Australian success in the UTA22 race – a 22.7km jaunt starting at the KCC Oval. In the men's race it was Brodie Nankervis – who previously won the Triple Top Mountain Run in 2018 – who claimed top honours in a time of 1:47:49. He bested compatriot Max Taylor (1:49:58) by two minutes and nine seconds, with the Billy Curtis (1:51:10) completing an all-Aussie podium a further one minute and 12 second backer.
On the women's side it was Lara Hamilton who took command of the race – her first UTMB M20 category race victory. She completed the course in a time of 2:05:25, finishing a full seven minutes 16 seconds ahead of her nearest rival Patricia McKibbin (2:12:41). Caitlin Fowlds was a further two minutes and 10 seconds down the road in third.
"I'm pretty happy with that, I've been trying to get here for a couple of years and it's nice to finally get here and run and get a win, it was beautiful out there, such a good day," said Nankervis after the race.
"I'm tired but feeling good, the extra oxygen up here is great," said Hamilton on her race victory. "At first we were running fast and my legs were feeling heavy because I got off a plane on Tuesday but then I eased into it and felt better and better as it went on and managed to pull through."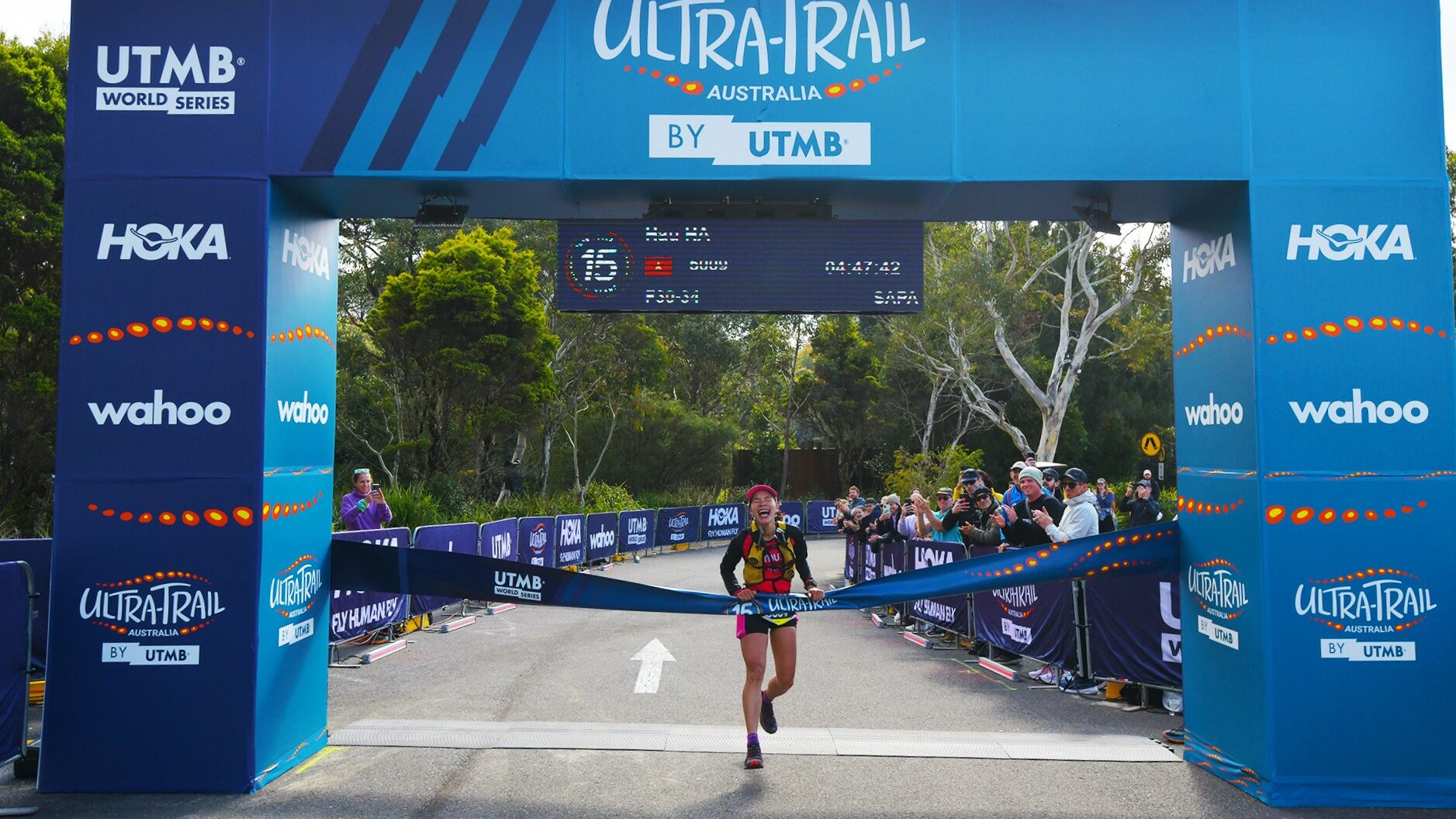 Ultra-Trail Australia by UTMB Results
Ultra-Trail Australia by UTMB (UTA100), Saturday 13 May 2023, 100km
MEN:
George Murray (NZ) – 9:32:59
Mike Carroll (AUS) – 9:44:51
Piotr Babis (POL) – 10:01:44
WOMEN:
Emily Gilmour-Walsh (AUS) – 11:33:28
Lucy Bartholomew (AUS) – 11:52:41
Lou Clifton (AUS) – 12:05:03
Ultra-Trail Australia by UTMB (UTA50), Saturday 13 May 2023, 50.3km
MEN:
Blake Turner (AUS) – 4:20:13
Charles Hamilton (AUS) – 4:24:53
Ben Duffus (AUS) – 4:37:20
WOMEN:
Hau Ha (VN) – 4:47:41
Stephanie Auston (AUS) – 4:54:07
Renee Cardinaals (NED) – 4:54:55
Ultra-Trail Australia by UTMB (UTA22), Friday 12 May 2023, 22.7km
MEN
Brodie Nankervis (AUS) – 1:47:49
Max Taylor (AUS) – 1:49:58
Billy Curtis (AUS) – 1:51:10
WOMEN
Lara Hamilton (AUS) – 2:05:25
Patricia McKibbin (AUS) – 2:12:41
Caitlin Fowlds (AUS) – 2:14:51