When Ashley Paulson reached Whitney Portal last year, the finish of the iconic ultramarathon Badwater 135, history was made.
Across 135 miles and a total elevation gain of 4,450m, Paulson not only took first place in the 2022 women's race and third overall, but she set a women's record time of 24:09:34.
It was a record that had stood for three years – set by Patrycja Bereznowska – but Paulson took it for her own and is now she's back for the 2023 Badwater 135.
Feeling ready
Of the 100 competitors at the brutal race, a record 40 are women and Paulson will be hoping to be the first across the line for a second year running.
That's a feat which has not occurred since Sumie Inagaki won in 2011 and 2012, but Paulson will have her eye on another Japanese runner as she looks to further climb up the overall field.
Returning champion Yoshihiko Ishikawa is looking to pick up a third title, finishing just under an hour ahead of Paulson last year (23:08:20).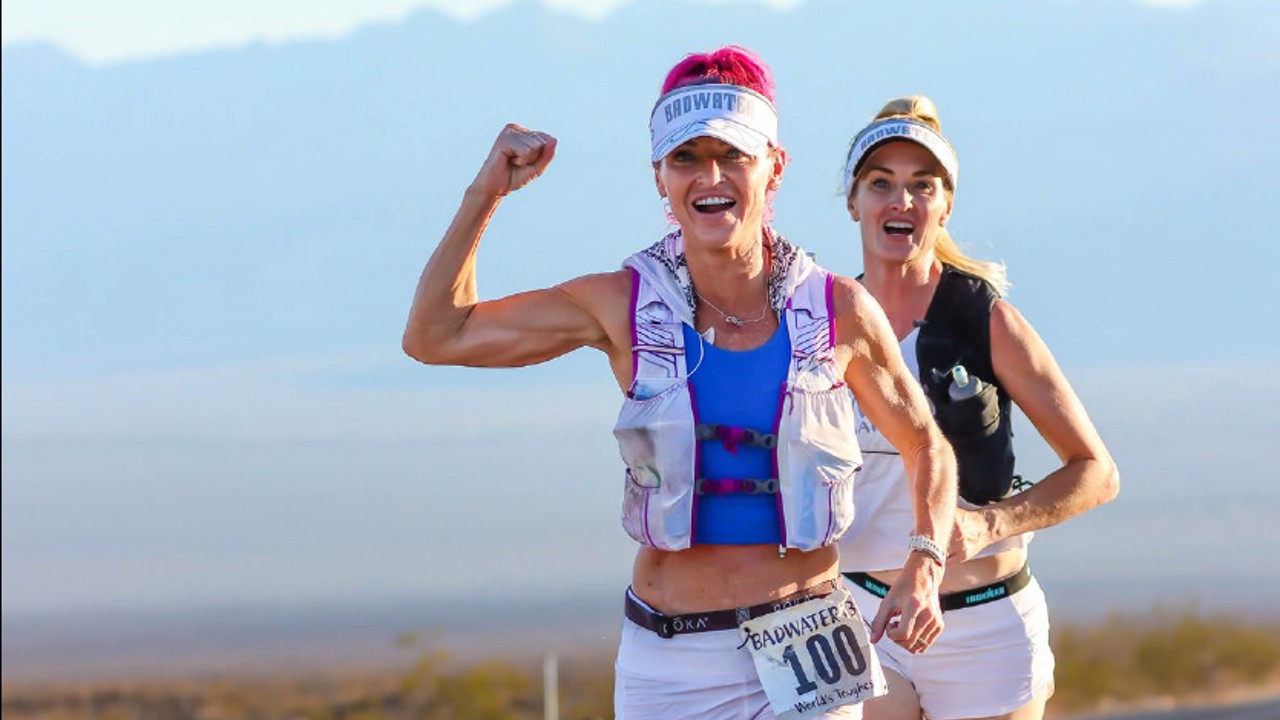 After her last long run on training, Paulson revealed on Instagram that she is feeling good – and that her training has been completely different to the programme she used in the build-up to her last record-breaking Badwater 135 outing.
"Last Long-ish run!" she said, "Doubling up Snow canyon. It wasn't super hot.
"By the time I ended it was only 94 degrees. Weather has been cooler here in St. George this year.
"My body is feeling ready! This years training has been completely different then last year.
"I feel it's been better but we shall see how the cards all play out in 6 days.
Anything can happen
Earlier this year, Paulson took on the Zion Ultramarathon 100 miler, taking tenth overall and first in the women's field.
Full of steep climbs, the race took part in the Zion National Park of southwest Utah and her victory was part of her preparation towards her Badwater 135 title defence.
"Last year was good, don't get me wrong but so much change in the last year," Paulson said. "I'm super pumped to toe the line once again.
"I know anything can happen on race day so my main goal [is to] give it my all and run with heart."