Update: unfortunately John Kelly was forced to abandon after beginning his bike ride to Fort William, after completing his Bob Graham Round. He was just too tired to be safe to cycle on the roads. He's dubbed it his 'fun run' and we wait to see if he'll try again. He certainly provided a lot of excitement for a few days and two rounds back-to-back is a huge achievement.
A US ultra runner is currently taking on a challenge he's calling the 'Grand Round'. This is all three UK rounds (Paddy Buckley, Bob Graham and Charlie Ramsay) back to back. And just to make things a bit harder, he's cycling in between.
The Grand Round
Let's take a look at exactly what the challenge is. He started at 4.30am on the 29th May on the Paddy Buckley Round. This is a 61 mile and 28,000 feet taking in 47 peaks in Wales. You may remember that Nicky Spinks just did a double one.
Once he'd completed this feat of running, he then got on his bike and cycled around 200 miles to Keswick. This is where the Bob Graham Round, a 66 mile and 27,000 feet route, taking in 42 peaks in the Lake District, begins. As I write he is currently on leg 2 of this round (and I live in the Lakes and the weather is pretty drizzly and claggy today).
UPDATE Saturday morning (1st June): John has finished his BGR and is on his bike and on the way to Fort William!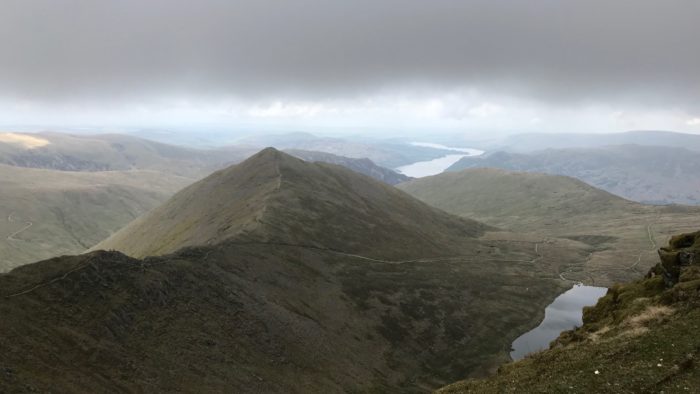 Assuming he completes the Bob Graham Round and wants to continue he will then get on his bike and cycle over 200 miles to Fort William, where he will take on his final round, the Charlie Ramsay. This will consist of 58 miles with 29,000 feet of ascent, covering 24 peaks. It's seen as the hardest of the three rounds.
So in total the challenge will require 185 miles of running, with 84,000 feet of ascent and 113 summits, plus around 400 miles of biking. His aim is to do each round in under 24 hours and to complete the full Grand Round in 100 hours.
So who is John Kelly?
Kelly is probably best known for completing the Barkley Marathons in 2017. He is in fact currently the latest (and last) person to do so. In addition to this he completed the Fun Run in 2015 and 2016. I can't think of a better qualification in super difficult ultra running than that.
He also now lives in the UK, so he knows what he's letting himself in for, in terms of the terrain and the weather.
As well as the Barkley Marathons he's got a string of impressive race results to his name, from wins at races such as The Franklins 200 Mile and the Wild Oak Trail 100 to many top 10s at US ultras.
He's also a very accomplished triathlete. He's raced at Kona, where he finished in under 9 hours, and has also gone sub 9 hours at Ironman Arizona.
How can we follow his progress?
Kelly is using a tracker which you can follow HERE. It only updates every 30 minutes but it's detailed enough to see which summits he's visited. He's currently behind schedule.
You can read more about his reasoning for doing this on his website HERE.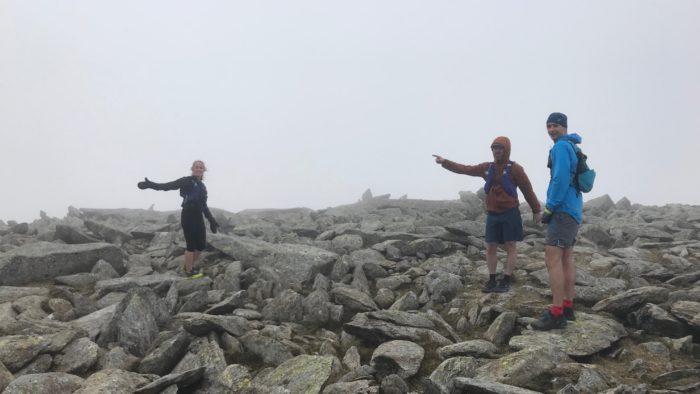 Any one of these rounds represents a huge challenge for anybody, and can only be attempted with an awful lot of preparation and training. To complete all three back to back like this, and cycling in between them, would be an incredible achievement. We will be following his tracker over the next couple of days avidly. The weather must be making things difficult for him with constant drizzle and low visibility.