This weekend it's Sierre Zinal, one of the top mountain races in the world. Runners from all over the world will descend on Valais in Switzerland to take on this iconic race. It also serves as round 5 of the World Mountain Running Association World Cup and as one of this year's Salomon Golden Trails Series races.
The first Sierre Zinal race took place in 1974 so this is a race with a rich history. It's known as the race of five 4000ers. Fortunately you don't have to summit five 4000 metre peaks, but they are all visible from the course (Weisshorn, Zinalrothorn, Obergabelhorn, Matterhorn and Dent Blanche. It's a 31k race with 2200m of ascent, and it's essentially one enormous climb from the start at Sierre to the highest point on the course at Nava. Then, just when you think the worst is over, there's a huge, quad-killing descent to the finish at Zinal.
Runners who take part are allocated either 'runner' or 'tourist' status, depending on their expected finish time (if you think you'll complete in under 4 hours you're told to select 'runner') and runners set off in waves from 4.45am onwards. In total around 5200 runners will take part.
There's a fantastic line-up for the race and it should be pretty interesting for the World Cup standings. 4 of the current top 5 women will be racing, including current leader, Sarah McCormack, who's fresh from her victory at Snowdon. Sarah Tunstall, who's currently in 5th place after a win at GrossGlockner Berglauf, will also be racing. Lucy Wambui Murigi of Kenya (who won last year) and Lindsay Webster of Canada may also be adding to their points totals.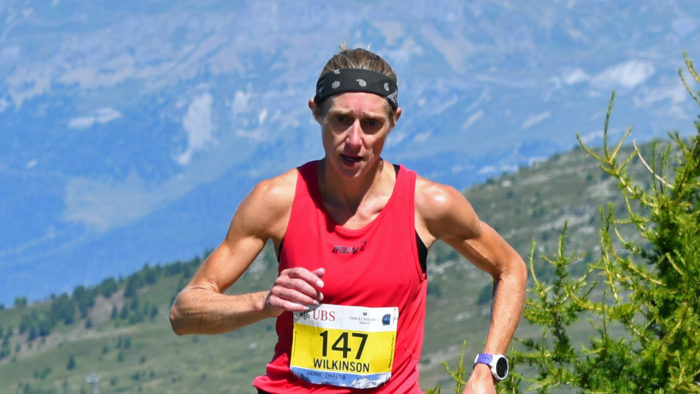 Other British women to watch include Holly Page, who's returning from injury but proved she's well and truly back with a second place at Tromso last weekend, and Charlotte Morgan, who took 7th place at GrossGlockner. But there will be some tough competition from runners like Ruth Croft, who seems to be having a fantastic season and took 4th here last year, Silvia Rampazzo and Ida Nilsson.
In the men's race the current World Cup leader Andrew Douglas is also taking part. Incredibly, he's won every race so far with the exception of GrossGlockner, where he finished 4th. Can he keep up this amazing run? It seems unlikely that he can be beaten for the World Cup title now anyway. Other top 5 runners in the current World Cup standings, Abraham Filimon and the Dematteis brothers, will also be racing, though Zak Hanna of Ireland, who's currently in 5th, doesn't seem to be there.
But the men's race is going to be very interesting because it's one of the few races Kilian Jornet has elected to do this season. Max King and Jim Walmsley will also be competing. And from the UK there's also some pretty good competition from Tom Evans, Seb Batchelor, Jacob Adkin and Robbie Simpson (who finished 3rd last year), among others.
The women's record of 2.54.26 has stood since 2008, when it was set by Anna Pichrtova, and the men's record of 2.29.12 was set in 2003 by a certain Jonathan Wyatt, who is now President of the World Mountain Running Association. Will we see either of these records broken on Sunday?
The elite race kicks off at 10am on Sunday 11th August. Watch the race unfold live on the Salomon Facebook page or via the live results page. This could be one of the most exciting mountain races we see this year!