Sange Sherpa of Nepal and Wenfei Xie of China took victory in the BETONG160 at the Amazean Jungle Thailand by UTMB, with both winners taking the tape with huge margins of victory ahead of the rest of the field.
As one of the newest additions to the UTMB World Series calendar, the Amazean Jungle Thailand event was a hotly contested affair across all distances, especially with crucial UTMB running stones on offer.
Sherpa and Xie power to victory
In the men's BETONG160, winner Sange Sherpa completed the 147km route in 25:03:28, over an hour ahead of Xiao Lin of China who crossed the line in 26:05:36, with Somyot Puangjit representing the host nation in third place, as the Thai runner finished in 31:01:18.
After the race, Sherpa shared how much he enjoyed the race, which included somehow finding the time to spot some wild animal tracks on the race course, saying "It was a very tough and challenging race but I enjoyed it a lot and have never seen wildlife and nature like it. I even spotted some elephant footprints!".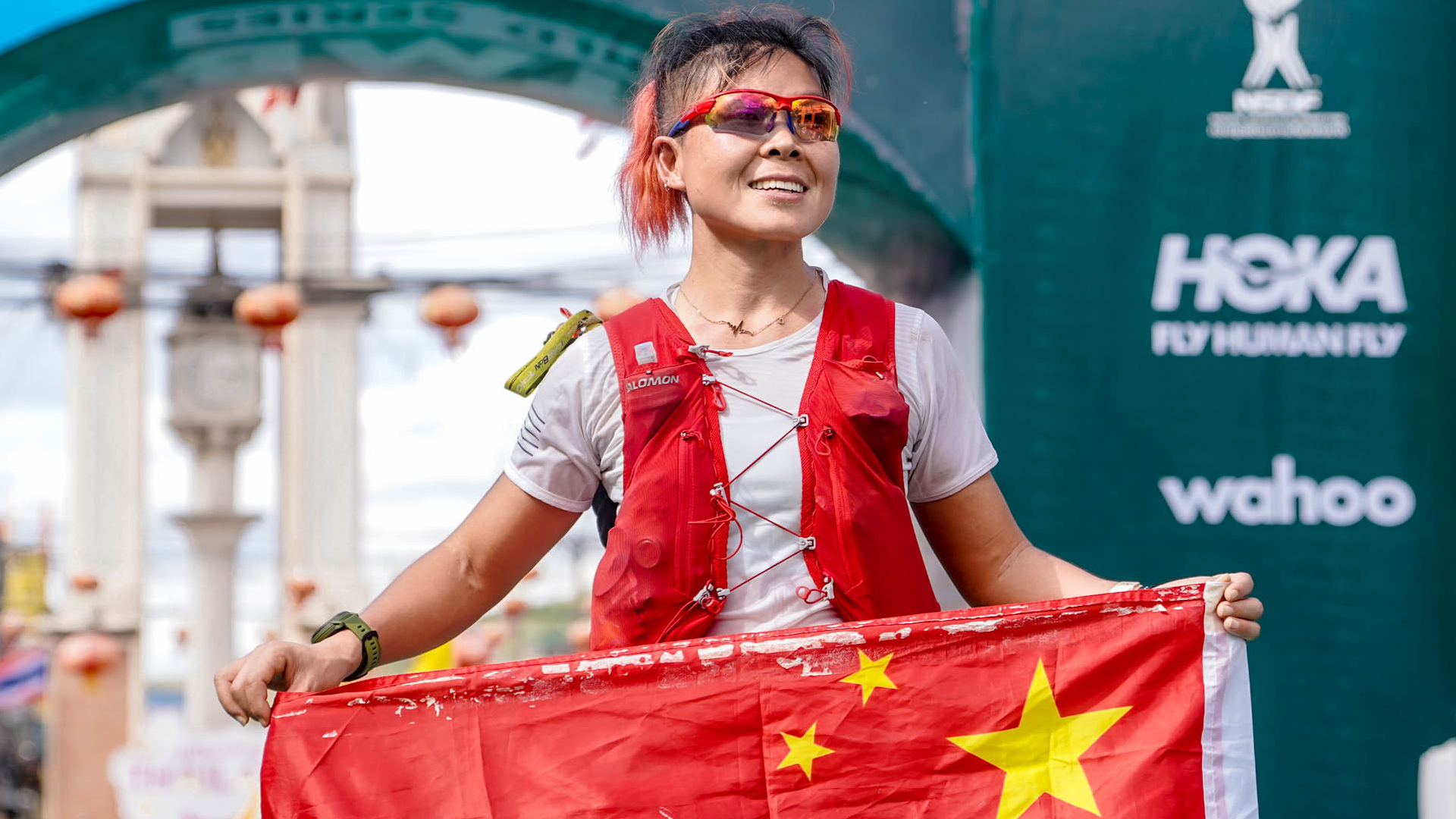 In the women's BETONG160, Wenfei Xie of China ran an incredible race to not only take the win in the female race, but also to finish third overall in 29:12:57. Almost two hours behind, her compatriot Rongrong Chen secured second place and fifth overall in 31:01:54. In third place was Siok Har Lim of Malaysia who finished in the top ten overall with a 35:41:28 clocking.
After the race, Xie said ""I am used to hot weather but I found the heat a particular challenge here. The course is challenging with some big steep climbs but I will definitely be back to defend my podium next year!". After such a stunning run this time around, it wouldn't be a complete surprise to see the Xie come out on top to take the overall title too.
Grinius puts together the perfect race in 100
Lithuanian Gediminas Grinius finally got his win in Thailand, after a mid-race injury prevented him from taking the top step at the Doi Inthanon event last year, as he crushed the 5,517m of elevation along the 103km course to take the tape.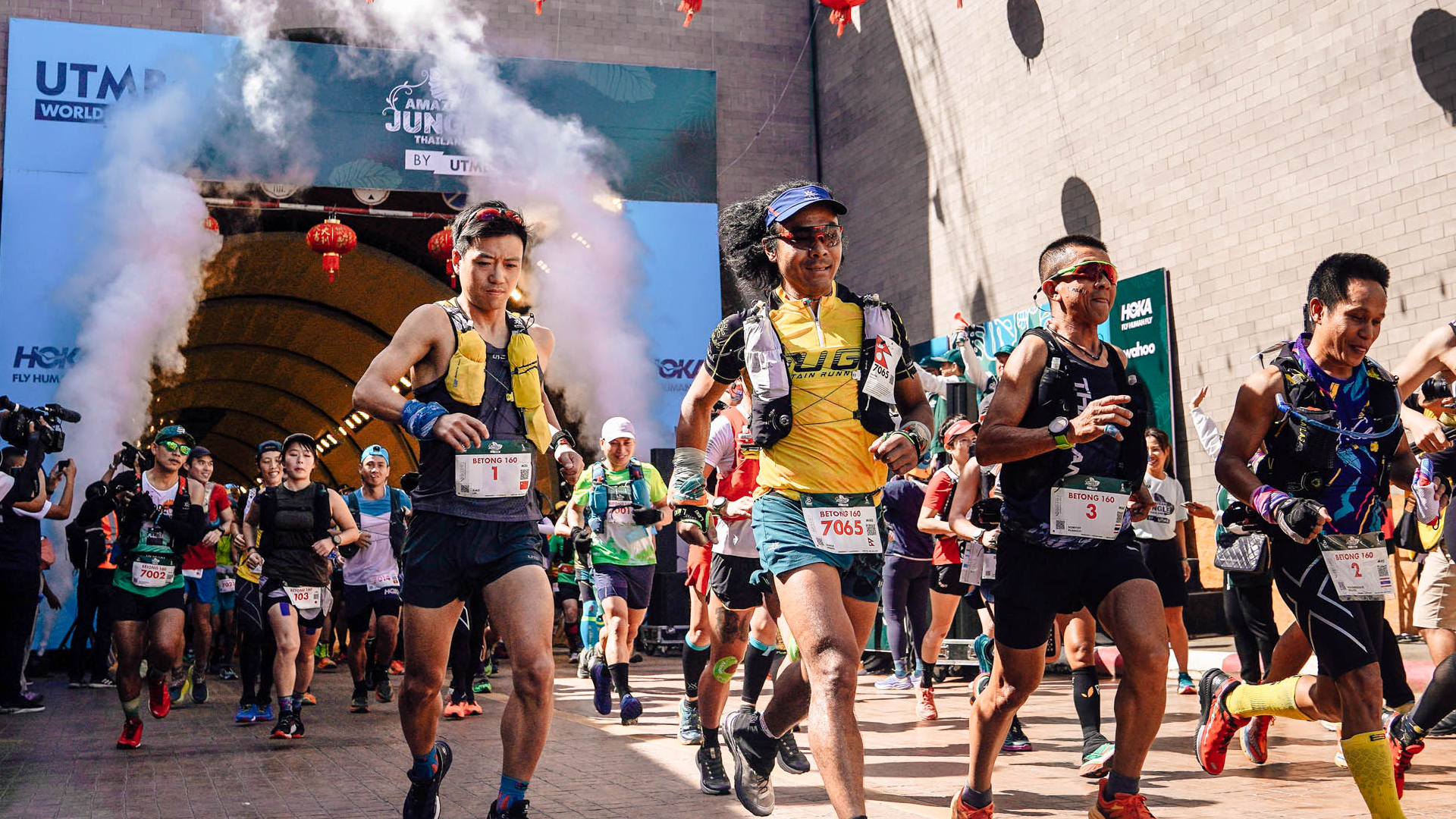 Finishing in 13:53:40, Grinius was well clear of Hisashi Kitamura of Japan, who ran 15:07:00 to take the second spot. Kitamura, who came into the race ranked second, did well to hold off a strong contingent of European runners behind him. Rounding out the men's podium was Frenchman Valentin Orange, finishing in 15:33:53.
In the women's BETONG100, Anita Rai of Nepal just missed out on the overall podium to finish 4th and win the women's race in 17:29:52. More than three hours behind, 2nd place finisher Jinhee Kim of South Korea finished in 20:31:22, with Hien Tran of the Czech Republic coming home third in 22:02:14.
Remarkably, the BETONG100 has seen more than double the amount of withdrawals as the event's flagship race, the BETONG160. With 135 starters, more than half of the field withdrew in an event that only ended with 63 finishers.
Lesniak and Meek win BETONG50
With other 550 starters, the BETONG50, which covers 54km and includes 2,455m of elevation gain, had a packed field racing through the jungle on the Thai-Malaysian border.
In the men's race, Polish ultra runner Michal Lesniak took the win in 6:37:08 ahead of Italian Andres Olivera, who finished just eight minutes behind in 6:45:16. In third place was Vietnamese Nhon Trong Do in 7:06:36.
In the women's race, Brit Jo Meek ran incredibly well to finish in fourth overall and win the women's race by almost two hours in 7:14:10. Behind her, American Danielle Perry was the next woman in 12th overall, to take 2nd female in 9:04:05. Finally, Thai Rakchanok Sumtammajarn rounded out the podium in third in 9:13:36.
Amazean Jungle Thailand by UTMB (BETONG160), Friday 17 February 2023, 147km.
MEN:
Sange Sherpa (NP) – 25:03:28.
Xiao Lin (CN) – 26:05:36.
Somyot Puanjit (TH) – 31:01:18.
WOMEN:
Wenfei Xie (CN) – 29:12:57.
Rongrong Chen (CN) – 31:01:54.
Siok Har Lim (MY) – 35:41:28.
Amazean Jungle Thailand by UTMB (BETONG100), Saturday 18 February 2023, 105km.
MEN:
Gediminas Grinius (LT) – 13:53:40.
Hisashi Kitamura (JP) – 15:07:00.
Valentin Orange (FR) – 15:33:53.
WOMEN:
Anita Rai (NP) – 17:29:52.
Jinhee Kim (KO) – 20:31:22.
Hien Tran (CZ) – 22:02:14.
Amazean Jungle Thailand by UTMB (BETONG100), Saturday 18 February 2023, 57km.
MEN:
Michal Lesniak (PL) – 6:37:08.
Andres Olivera (IT) – 6:45:16.
Nhon Trong Do (VN) – 7:06:36.
WOMEN:
Jo Meek (GB) – 7:14:10.
Danielle Perry (US) – 9:04:05.
Rakchanok Sutammajarn (TH) – 9:13:36.