John Kelly believes a woman 'absolutely' can repeat his 2017 finish of the iconic Barkley Marathons.
Kelly is among an elite crowd to have completed one of the world's most brutal and mysterious races, and back for more in 2023.
As is 2019 Spine Race winner Jasmin Paris who completed a 'fun run' 12 months ago – three loops within 40 hours.
A woman has never managed to complete the Barkley Marathons – five laps in under 60 hours – but Paris is bidding to make history as she battles through Frozen Head State Park in Tennessee.
Kelly's theory
Since 1986, there have only been 15 finishers, all of which have been men, but Kelly, who is an expert data analyst as well as a top-class trail runner, is adamant that there is no reason why a woman couldn't achieve the feat.
On his Random Forest Runner blog, the 2020 Winter Spine Race winner wrote: "The average man cannot finish [the Barkley Marathons] any more than the average woman can.
"If we focused on genetic averages [then] I'm less likely to perform well at endurance-type activities [due to my DNA].
"We also don't care about comparing the best man versus the best woman – saying that the hypothetical best possible man is faster than the best possible woman does not preclude the best possible woman from finishing.
"What we care about is comparing the best woman against the minimum physical standard required to finish on the current course.
"Are there women who have more strength, speed and endurance than me and thus exceed that minimum physical standard? Absolutely! I have lost to women in ultras.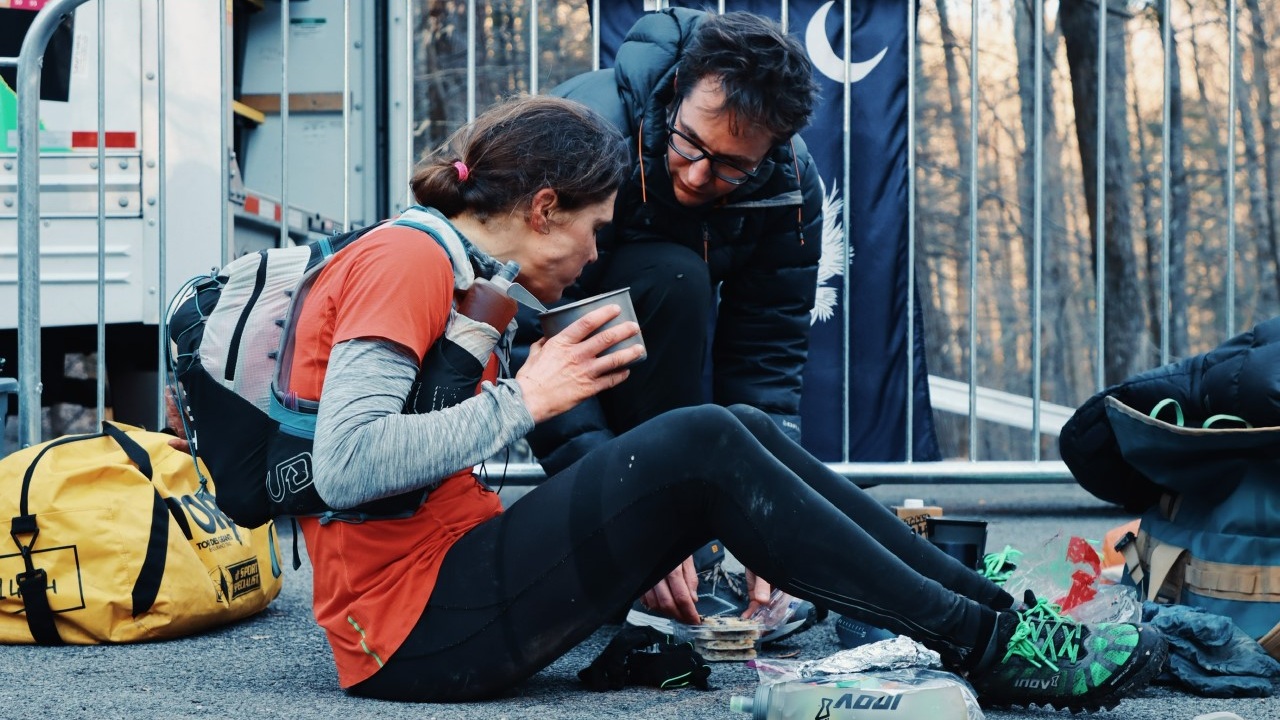 "I lost to five or six women at Kona. I don't know if I could keep up with Shalane Flanagan if she were running a marathon and I was running a half.
"It's that simple. Until either I'm faster than all women everywhere, or the course is made so difficult that it can't reasonably be said that I (or at least the 2017 version of me) could finish, it can't reasonably be said that a woman can't finish."
Experience gained
Speaking to RUN247, Kelly noted that Paris will have benefitted from her 2022 effort at the Barkley Marathons, which saw her become the first woman since 2013 to complete a 'fun run'.
Kelly also highlighted that Paris was also recovering from a COVID infection last year and that although the Barkley can trouble the most seasoned runners, she is in an even better position to finish than 12 months ago.
"You've got to think that with the experience Jasmin has from last year, even though obviously it's not as simple as just going there and improving on that kind of performance, will in the future help," he said."
"Jasmin got some amazing experience last year.
"I think she ran most of it on her own, and also had COVID not long before the Barkley, so she wasn't in the best spot, but still did fantastically.
"I think that being out there on her own though, that is one of the most valuable things, and will prove to be very valuable going forward for future years."
Navigational errors
Speaking to the inov-8 website after her effort last year, Paris admitted that she lost her bearings on several occasions amid punishing conditions.
"I made some significant navigational errors, so much so it felt like I ran the full 100 miles given all the detours I took!
"The torrential rain and fog, plus the dark, made loop two really difficult. I also got very cold, and it was difficult working out the route given the conditions.
"After doing the first two loops in the same direction, I had to go the other way round on loop three. I was on my own and made some more significant navigation errors."