No finisher since 2017 and suddenly two within 20 minutes of each other as France's Aurelien Sanchez just beat American John Kelly, who six years ago was the last man to complete five loops within 60 hours.
That was the 2023 Barkley Marathons in a nutshell but it comes nowhere near to telling the full story.
Records were broken well before the dramatic finale – a new high of seven had started the penultimate loop and then for the first time four began the last lap.
Britain's Damian Hall was among that quartet but he exited early on after an heroic effort on his first appearance at the legendary event but Karel Sabbe of Belgium became the third person to finish as he made it back with six minutes to spare! Only once before have there been three completions in the same year, back in 2012.
And Jasmin Paris had earlier become only the second woman to start the fourth loop, but the wait goes on for a female finisher.
Race recap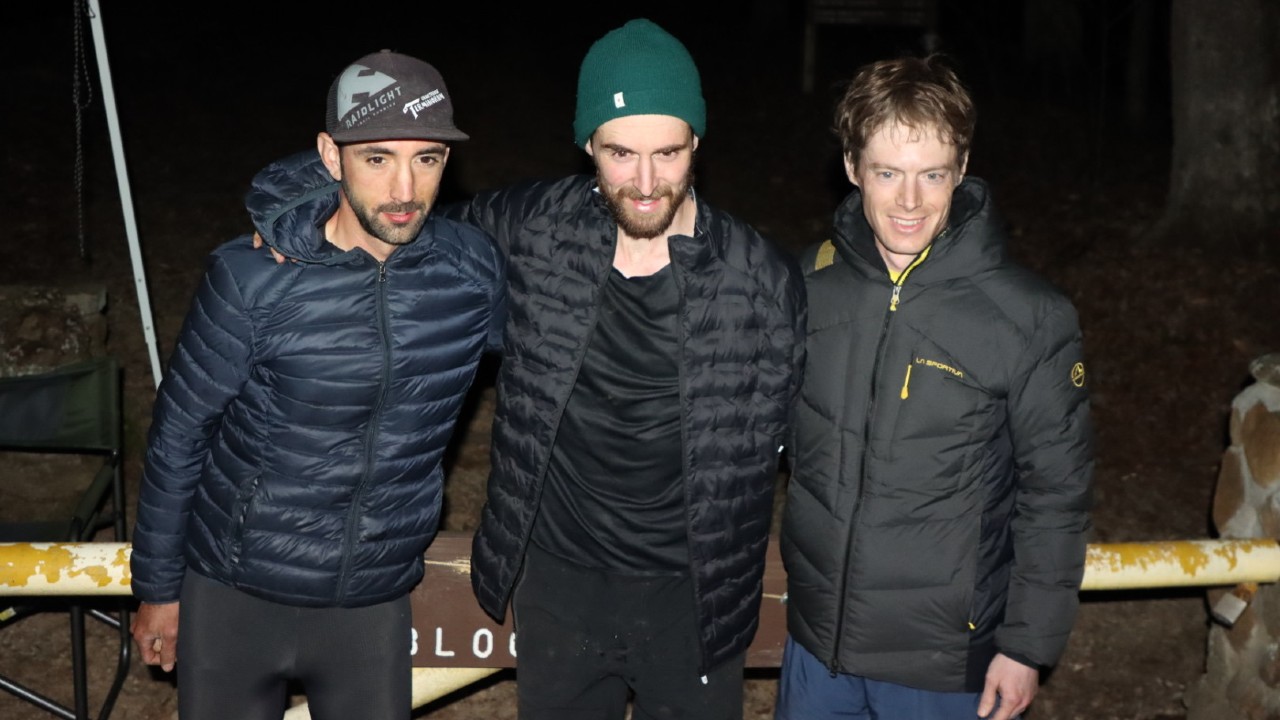 We covered the race from start to finish – with plenty of help from the 'official' Twitter feed of Keith Dunn and the links below take you through what happened in detail:
Start | Loop 1 report | Loop 2 report | Loop 3 report | Loop 4 report | Loop 5 report / results
Unlike many races where you can follow step-by-step with an official live tracker, the Barkley Marathons is very different and most of the coverage is provided by that Twitter account of Dunn, which is embedded below.
Everything you need to know
The Barkley Marathons is an ultra-running event like no other but we've done our best to de-mystify it.
Our in-depth guide explains what makes the race so special, when it takes place, how to enter, what we know about the route, course records and more.
As mentioned above the last person to finish it was Kelly so who better to give us the inside track on the event. We spoke to him about what it takes to complete the race and also asked his advice for Barkley Marathon first-timers – maybe Sanchez took all that on board!
Legendary status
The creator and organiser of the race is the mystical Lazarus 'Laz' Lake – real name Gary Cantrell – and here's our profile of him as well as 10 famous quotes which encapsulate the race.
And talking of quotes, each competitor has to find books hidden around the course and tear out the page corresponding to their race number. Failure to present a page from every book at the end of each loop results in disqualification.
And if you're after more details on why the event features 'sacrificial virgins' and many other quirky aspects, then check out our ultimate jargon-busting guide and read our piece on why this is arguably the world's craziest race.
Few things encapsulate that more than the Netflix film that in many ways gave the Barkley Marathons the legendary status it now enjoys – 'The Race That Eats Its Young'.