The first lap of the 2023 Barkley Marathons saw the leaders get off to a fast start at Frozen Head State Park in Morgan County, Tennessee.
The 40 invited runners began the challenge at 0954 local time (1354GMT) on Tuesday 14th March when Lazarus Lake symbolically lit a cigarette to send them on their way. That was exactly two hours later than last year.
The start of the race is shrouded in secrecy in order to discourage spectators from attending due to concerns about the impact to the park's ecosystem but a number of big names were soon confirmed – and began well.
The aim is to complete five loops of 20 miles inside 60 hours, but that hasn't been done since John Kelly managed the feat in 2017, one of only 15 people to do so and confirmed as a contender once again this year and in the leading group.
Off to a solid start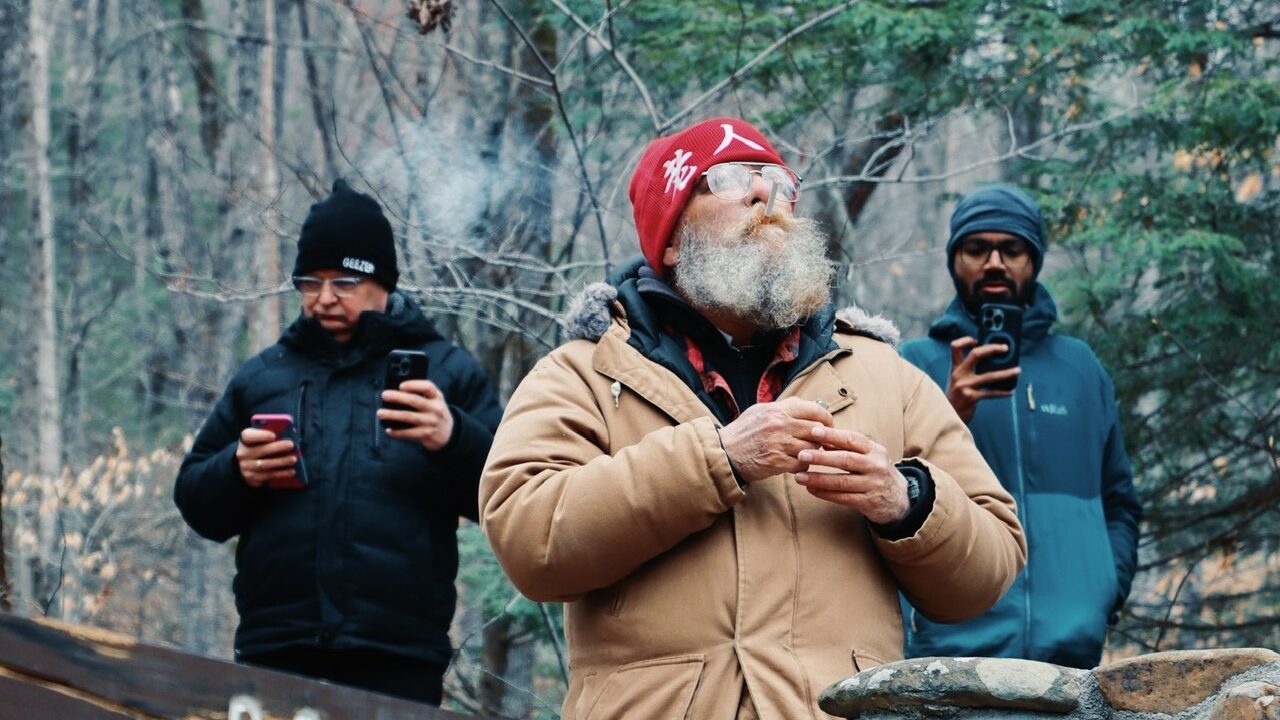 Sub-9hrs in relatively favourable conditions for the first loop looks a decent benchmark, though the course can change year-on-year and it's anyone's guess whether it's nearer 20 or 26 miles. Obviously it also involves an incredible amount of ascent – or 'vert' – which is in the region of 12,000 feet as the runners tear pages out of hidden books and return them at the end of each lap to 'Laz', waiting at the yellow gate.
So what happened on the first loop?
Thanks to the closest thing to an official race feed – Keith Dunn's Twitter account – we know that three of the biggest favourites, Kelly, Jared Campbell and Karel Sabbe are "all in or near the front group".
Kelly of course was the last person to finish (in 2017), Campbell is a three-time finisher (2012, 2014 and 2016) while Sabbe looked on course last year before hallucinations kicked in.
No woman has ever finished but Jasmin Paris completed a 'fun run' 12 months ago (three loops inside 40 hours) and she too started well again.
In Dunn's tweets he refers to "the guy with a Mohawk" who is right up there – that, unless we are mistaken, is Spine Race winner Damian Hall, a good friend and rival of Kelly.
On a less positive note, the first person to tap out – effectively be eliminated – was "75-year-old Frozen Ed – who was the first person to complete the Fun Run 35 years ago". That's Ed Furtaw – massive kudos for him tackling the challenge again.
But the relatively kind conditions mean that we now know 31 runners out of the 40 made the required time to be allowed to start the second loop.
Check out our in-running coverage and read how the race unfolded via the links below:
Start | Loop 1 report | Loop 2 report | Loop 3 report | Loop 4 report | Loop 5 report