American Mike McMonagle and Canadian Alissa St-Laurent took top honours in the Grindstone Running Festival by UTMB's 100M race this weekend.
Grindstone by UTMB was a triple-qualifier event for Western States, Hardrock 100 and the UTMB World Series Finals – three of the most coveted titles on the trail running scene.
McMonagle claimed victory in a time of 19:10:06, just over 40 minutes ahead of his nearest rival Grant Barnette. Joey Miller was the third individual over the line a further hour behind.
On the women's side it was St-Laurent (24:39:02) who took the tape by almost 100 minutes from Shelby Johnson, with Serena Eley a further 95 minutes back.
Magnificent McMonagle
It was a first win for McMonagle on the UTMB Index since 2021, when he claimed the Scout Mountain Ultras 2021 (162K). Also a former Hellgate 100 winner in 2019, the American slowly built his way in to the race, taking the lead at the Dowells Draft Aid Station 72.5 miles into the race.
McMonagle, who was tipped to enjoy a strong race in the 100-miler, eventually won the race by 40 minutes and 47 seconds from compatriot Barnette.
Barnette (19:50:54), who finished 39th in the UTMB Mont Blanc CCC race in 2022, was the early leader in the race before being overtaken by McMonagle eight hours into the race.
Joey Miller completed the American 1-2-3 – one hour, three minutes and seven seconds behind the second placed man. Miller has three UTMB Index accolades to his name with victory at both Cruel Jewel 100 2022, Burning River Endurance 2019 and Land between the Lakes, also in 2019.
McMonagle, Barnette and Miller have all earned their places at the UTMB Worlds Series Finals in 2024, as well as spots in the lottery for Western States and Hardrock.
Canadian Success
St-Laurent was the class of the field in the women's 100M race, living up to her pre-race billing. The Canadian, who has now won three successive races she has completed on the UTMB Index after wins at Kodiak Ultra Marathons 2022 and The Klondike Ultra 2022, was in supreme form once again to claim victory in 24:39:02.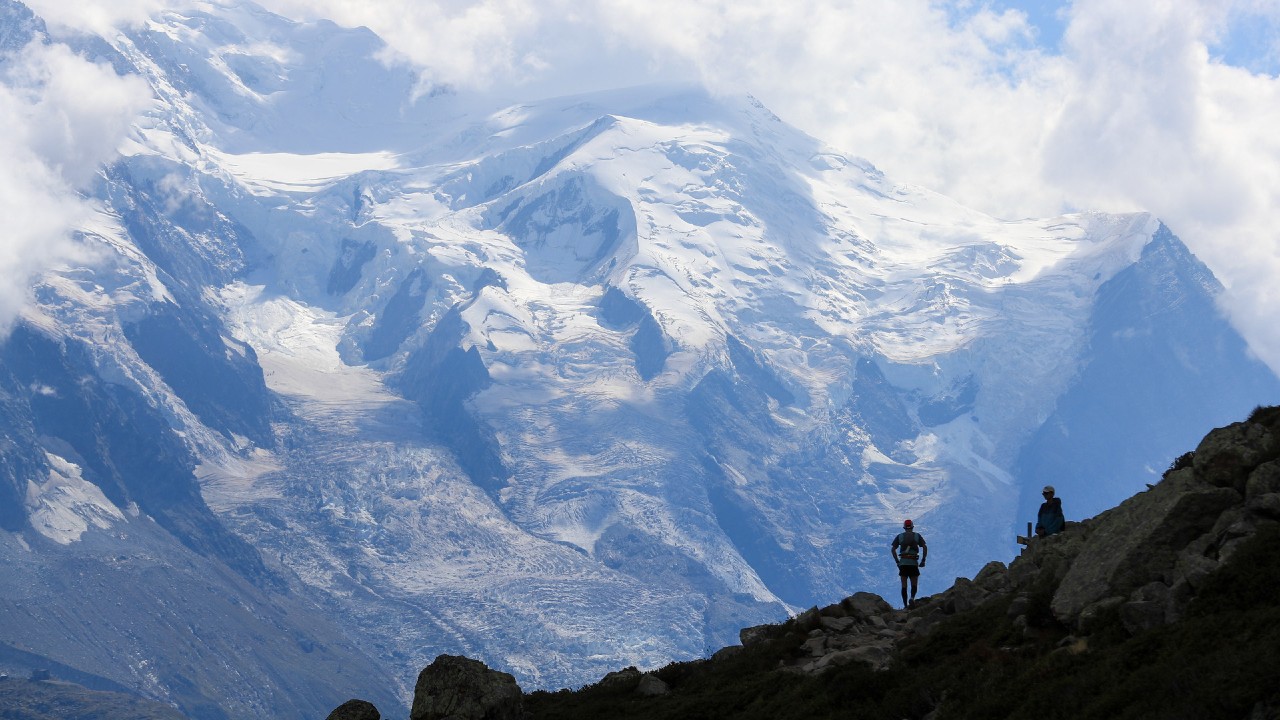 She defeated her nearest rival, Shelby Johnson (26:17:52) of the United States, by one hour, 39 minutes and 50 seconds. The American, who last tasted UTMB Index success at Secret Beach 100K 2019, finished a handy second place in a time of 26:17:52.
Serena Eley (27:53:39), was third across the line a further one hour, 35 minutes and 47 seconds behind St-Laurent. Eley has just three appearances on the UTMB Index, but now adds a podium at Grindstone by UTMB to Angeles Crest 100 Mile Endurance 2017.
St-Laurent, Johnson and Eley have all secured their place at UTMB World Series Finals in 2024 and will earn a lottery chance to compete at both Western States and Hardrock.
In the 100K races there was success for Lake Sonoma 50 Miler silver medalist Caleb Olson (8:54:43) and fellow American Lotti Brinks (10:37:25). Brandt Boggs (1:42:40) and Hollyann Swann (1:49:18) were the victors in the 21K events.
Grindstone by UTMB results
Grindstone by UTMB 100M men's results
Mike McMonagle (USA) – 19:10:06
Grant Barnette (USA) – 19:50:53
Joey Miller (USA) – 20:54:00
Grindstone by UTMB 100M women's results
Alissa St Laurent (CAN) – 24:39:02
Shelby Johnson (USA) – 26:17:52
Serena Eley (USA) – 27:53:39
Grindstone by UTMB 100K men's results
Caleb Olson (USA) – 8:54:43
Caleb Bowen (USA) – 8:59:29
Justin Grunewald (USA) – 9:12:46
Grindstone by UTMB 100K women's results
Lotti Brinks (USA) – 10:37:25
Devon Yanko (USA) – 10:43:46
Anna Fisher (USA) – 11:11:51
Grindstone by UTMB 21K men's results
Brandt Boggs (USA) – 1:42:40
Shad Uadiale (CAN) – 1:51:09
Steven Larick (USA) – 1:54:01
Grindstone by UTMB 21K women's results
Hollyann Swann (USA) – 1:49:18
Aimee Kohler (USA) – 1:55:21
Brittany Blitzer (USA) – 2:00:43
Full results available here.