At Hardrock 100 2023, Courtney Dauwalter achieved the impossible.
Not only did the American ultrarunner become the first person to ever win the Western States 100 and Hardrock 100 in the same calendar year, but she broke both records in one of the finest feats in modern ultrarunning history.
In a time of 26:14:08, she not only claimed the counter-clockwise record but smashed her own overall Hardrock 100 women's record, which she set last year on the clockwise route, by half an hour.
Itself an incredible feat, her win was made all the more unbelievable by the fact that it came just three weeks on from setting the Western States 100 record with a time of 15:29:34.
You can read our full report of Dauwalter's historic Hardrock 100 win HERE.
Dauwalter full of thanks for historic Hardrock 100 title
In the Hardrock 100 prize giving ceremony, Courtney Dauwalter was full of praise for her team and the event itself, explaining that she felt lucky to have been given the chance to win a historic double of America's most famous ultrarunning races.
"I feel so lucky to have had the opportunity to do something difficult in this incredible place with all of you," she said to her fellow competitors.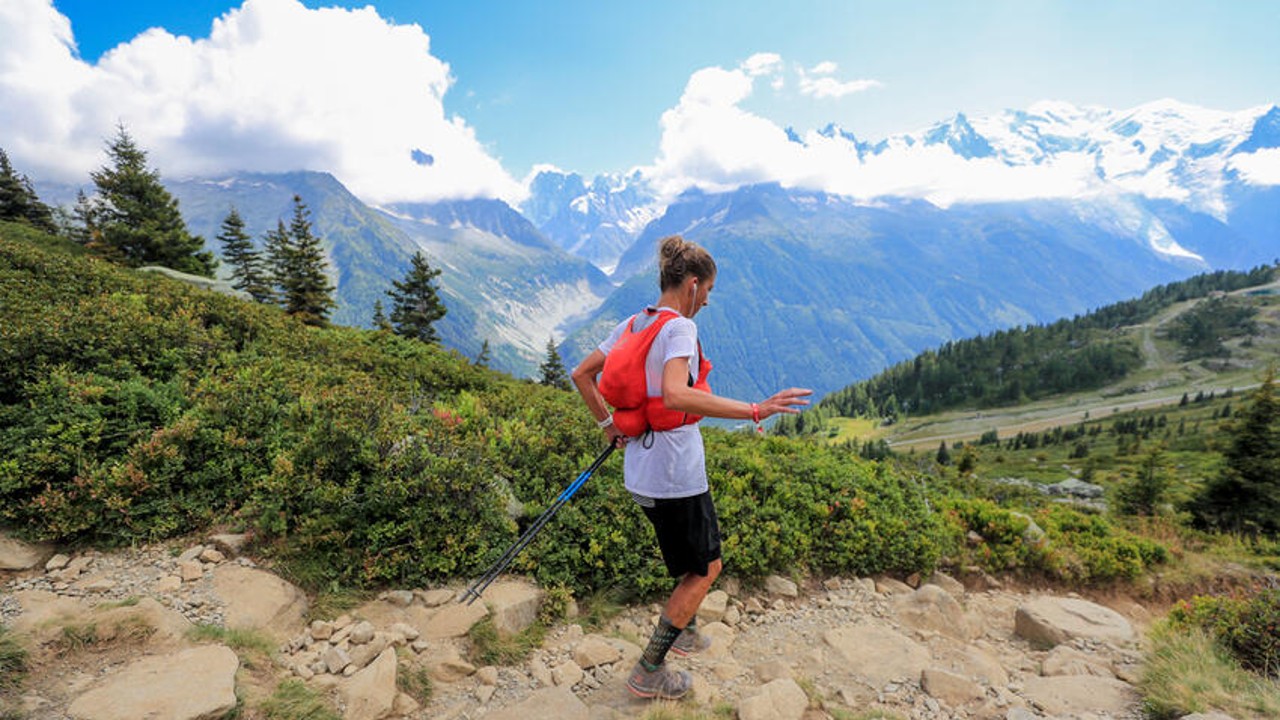 "Thank you to all of the volunteers.
"Thank you so much to all of my crew who I gave who I have asked to touch way more bottles and dirty trash than they probably would have liked in the last few weeks.
"I couldn't do it without you guys, thank you so much."
I feel so lucky to have had the opportunity to do something difficult in this incredible place with all of you

Courtney Dauwalter
Kilian Jornet and others praise "incredible" Dauwalter
In a post by her sponsor Salomon Running, the comments were flooded with the great and good of the ultrarunning community praising Courtney Dauwalter's stunning achievement.
Kilian Jornet, the legendary Spanish ultra runner who has won Hardrock 100 himself a record-equaling five times, shared his congratulations, as did other big names such as Francois d'Haene and Annelise Rousset, who came second to Dauwalter at this years race.
Dauwalter's unique achievement places her at the very echelon of the sport, and her place as one of the GOATs of ultrarunning is only more solidifed.
Now the question is, what will she do next?