Henriette Albon was delighted to make a successful return to competitive trail running at the MaXi-Race at Lake Annecy after a difficult winter recovering from a bone injury.
The Norwegian runner, who was sixth at last year's UTMB CCC, was also recuperating from RED-S (Relative Energy Deficiency in Sport), a condition which can have affect on the bones over many years.
At the MaXi-Race in France, Albon was racing for the first time since her diagnosis at the end of 2022, and admitted there were some nerves heading into the 43km Marathon event.
Confidence gained
However, supported by husband Jon Albon, who was third at last month's Zegama-Aizkorri amid issues of his own, she produced an assured performance to take fifth in 5:12:26.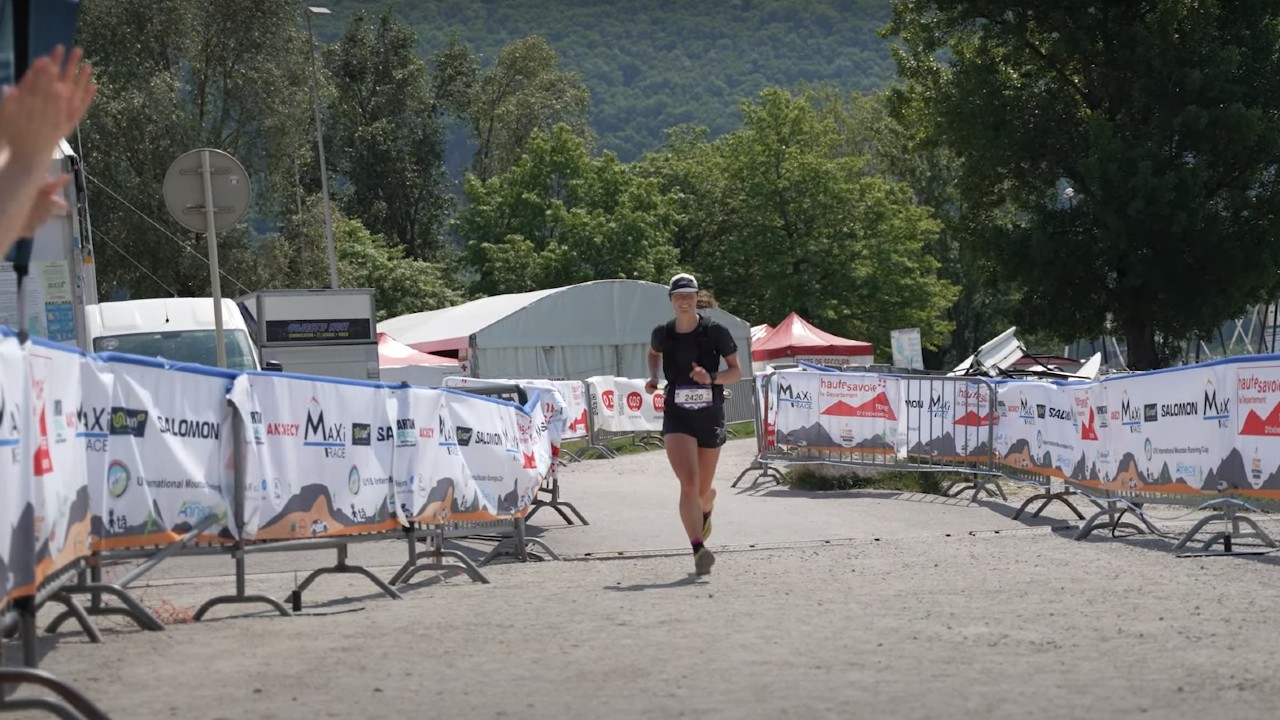 Henriette, who finished sixth at the 2021 OCC, was just 19 minutes of winner Anne-Lise Rousset (FRA) as she gained some vital confidence.
"I spent the winter mainly rehabbing, cross-training and gradually getting back into running over the past six weeks," she explained.
"I didn't have the highest of hopes going into this, it was the first proper run beyond three hours.
"I was perhaps a bit nervous going into it, purely because I didn't know if my body could stand the distance.
"I raced a bit more conservatively than I would have done ideally.
"Overall, I was very pleased with how it went. No pains or aches anywhere during the race itself and I was gaining momentum and confidence as the kilometres ticked away.
"The two girls who took first and second place are well known within the trail running world for being of a very a high standard and legends of the sport.
"I'm pleased to be competitive at this point in the season and I'm excited to see what shape I get going into the autumn when I've got some more kilometres in my legs and a bit more confidence.
"The challenge now is to recover and train smart moving forwards. Hopefully I won't pick up any more niggles or anything.
"It's a bit of an unknown at this point but we shall see how it goes.
"At this point, I am at least more confident than I was going into the race.
UTMB CCC goal
Albon revealed that during her time away from racing some doubts began to creep in, but her love for the trails was too strong and she is now eyeing the UTMB CCC once again.
"6-months ago I wasn't even sure I would be racing this year," she added in an Instagram post. "It's been a long winter of rehabbing, recovering, training, setbacks, questioning why I bother (it rained a lot) and considering switching to other hobbies.
"Turns out I'm obsessed with the trails, so very relieved to be back in the game.
"I'm not quite sure how this season will pan out as there are still some unknowns. Up next is hopefully a longer race to qualify me for CCC. Maybe I will, maybe I won't…But first time to recover.
"One thing is for sure: I'm putting complete health before performance this time around. Let's hope it works out."