Last weekend, in the 100km SILVA Lakes Traverse, joint winners Mark Darbyshire and Gavin Dale were inseparable – literally.
Leaders for much of the race, many expected that, just as in many ultra marathons when two runners break away from the rest of the pack, one would at some point make a move for the win.
But that was not to be the case and, side by side, both crossed the finish in a stunning 9:46:58 – an hour ahead of the previous record.
"It felt natural"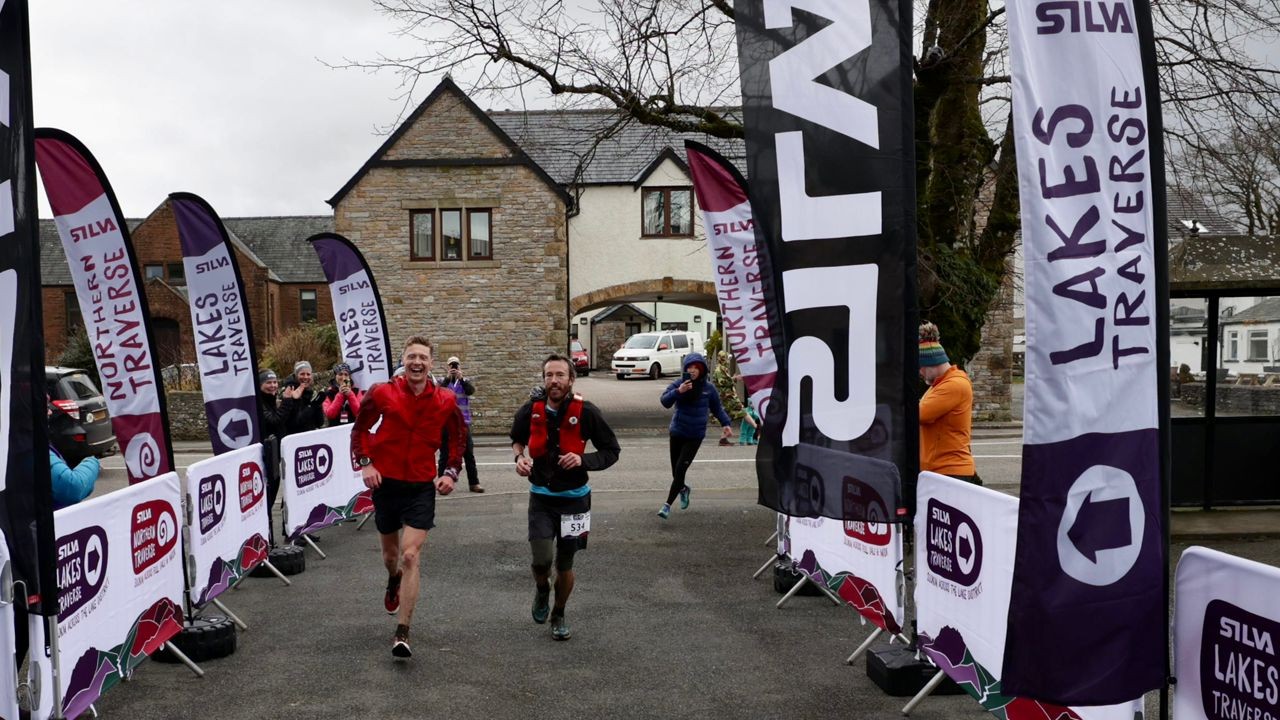 Darbyshire and Dale are both exceptional runners in their own right.
Darbyshire is the record holder for the Lakeland 100, while Dale recently won the 2023 Arc of Attrition – the record for which Darbyshire also holds.
That meant that when the two broke away from eventual Lakes Traverse third-place finisher Lewis Byram (10:19:24) halfway through the race, it always seemed like we were in for a thrilling finish – but about four miles out the two decided that neither wanted to deny the other victory.
"By that point we'd done all of it together," Dale explained to the race organisers after the finish, "there wasn't a feeling of one holding the other back.
"We both pushed, we worked together on it. At that point, when we've done so much of it together, it just felt right to end it together.
"I don't think either of us had a lot left there."
"We just matched our paces early on," Darbyshire echoed, "I couldn't have gone any faster.
"I pushed as hard as I could. It felt natural. It's nice running with someone – time goes quicker.
"I don't think I'd have run it that quickly if we hadn't stayed together."
Sijpesteijn strikes again
In the women's field at the Lakes Traverse, race record-holder and 2022 winner Katie Kaars Sijpesteijn defended her title, finishing fifth overall in a time of 11:55:48, although she was unable to beat her own record.
"I love that route," she explained, "It's fast becoming my favourite, the Lakeland 50 was always my favourite but it's really satisfying going from the coast. Just going across the Lake District – the whole thing.
"Last year it felt just easy but I'm quite tired mentally and I've been busy at work and I think when you're tired mentally it makes you tired, but not a disaster."
Victoria Morris finished second in a time of 13:54:26, with Libbi McGibbon third in 15:01:48.
Lakes Traverse 2023 Results
Women's Race
| | | | |
| --- | --- | --- | --- |
| Position | Name | Nationality | Time |
| 1 | Katie Kaars Sijpesteijn | GB | 11:55:48 |
| 2 | Victoria Morris | GB | 13:54:26 |
| 3 | Libbi McGibbon | GB | 15:01:48 |
Men's Race
| | | | |
| --- | --- | --- | --- |
| Position | Name | Nationality | Time |
| 1 | Mark Darbyshire | GB | 09:46:58 |
| 1 | Gavin Dale | GB | 09:46:58 |
| 3 | Lewis Byram | GB | 10:19:24 |
You can find results and our race report for the 2023 Northern Traverse here.