David Goggins is famed for his unwavering mental resilience and dedication to ultra running, but the Moab 240 is one race that pushed him to the absolute limit.
The ex-Navy SEAL, who pioneered the annual 4x4x48 Challenge, has completed a number of high-profile events since beginning ultra running in 2005.
Among others, Goggins is four-time finisher of the HURT 100, a three-time finisher at Badwater 135 and has also completed the Ultra-Trail Du Mont-Blanc (UTMB), ultra running's most esteemed event.
Moab mission
More recently, though, he was drawn to the Moab 240, a race over 100 miles longer than Badwater – after which he admitted he had "nothing left".
Goggins explained his thinking behind attempting the Utah race for the first time in 2019, with Cameron Hanes, a fellow renowned endurance athlete, bringing the challenge to his attention.
"I hadn't run a 100-mile race in about six years," he told the Modern Wisdom Podcast. "I had some heart surgeries, I had maybe some questioning in my mind. I call it part-time savage.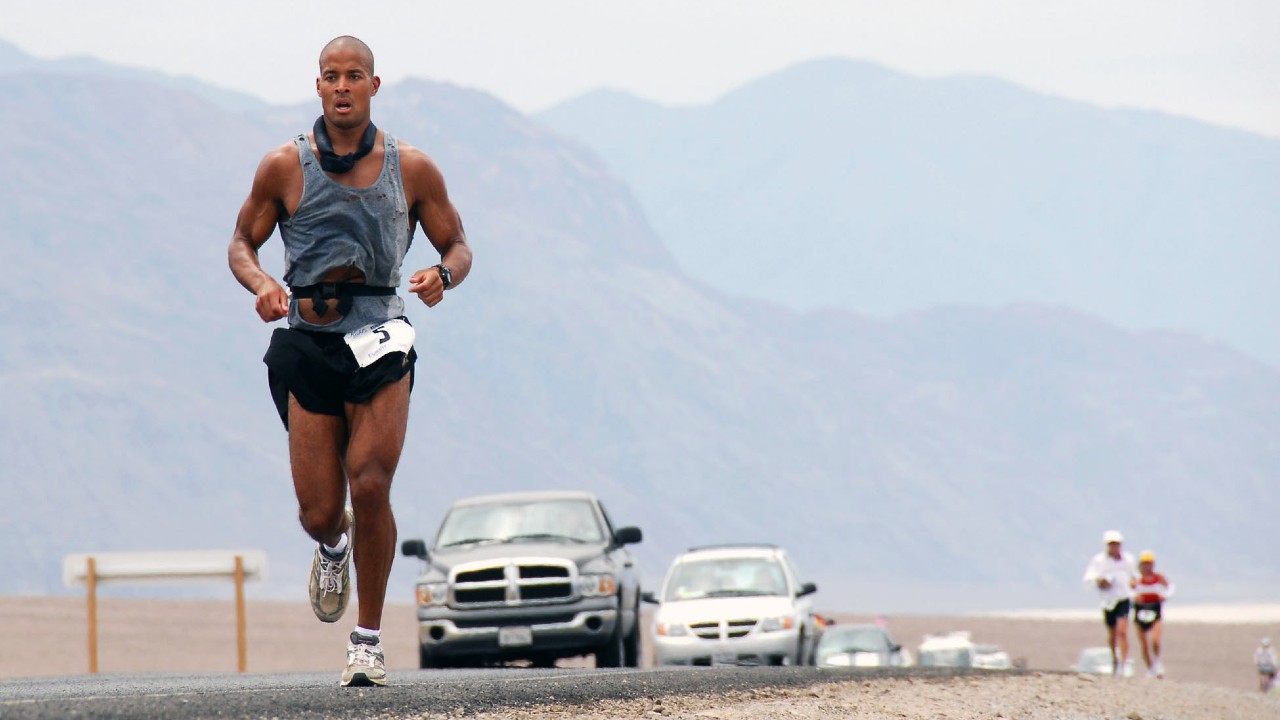 "I started getting injuries, a little bit of this, a little bit of that. Things that, back in the day, never slowed me down.
"When I got my head out my ass and realised that we have more left, we can still push harder, we're not there yet.
"I was talking to Cameron Hanes about this 240-mile race and say 'is this the new level? Is this the new push?'
"When I decided to do the race, it was in the back of my mind that I've really become an expert at running 100-mile races. For me, this was the new level, a 200+ mile race.
"What was so amazing about that was I had a hard time the first time doing it. I came back and did better, but what's amazing about the human mind is that it becomes your new norm.
"To think that I can run 200 miles, 240 miles and that becomes like running 50, I never thought that was possible.
"I'm always pushing that limit, because there's always more."
DNF disaster
But the 2019 Moab 240 proved a brutal assignment for Goggins as he became lost due to a damaged trail marker and was then ultimately hospitalised with a pulmonary edema.
Despite returning to the course and battling back from 76th to 10th, he would concede defeat amid breathing difficulties in the LaSal Mountains, where altitudes surpass 10,000ft.
"I got lost the first time, I got seriously sick," he recalled. "I was off course. Basically, I bed down about 12 hours, then I got back in the race. I was still part of the official race.
"So now, I get to about 207 miles and I'm sick as hell, can't breathe, pulmonary edema, totally jacked up.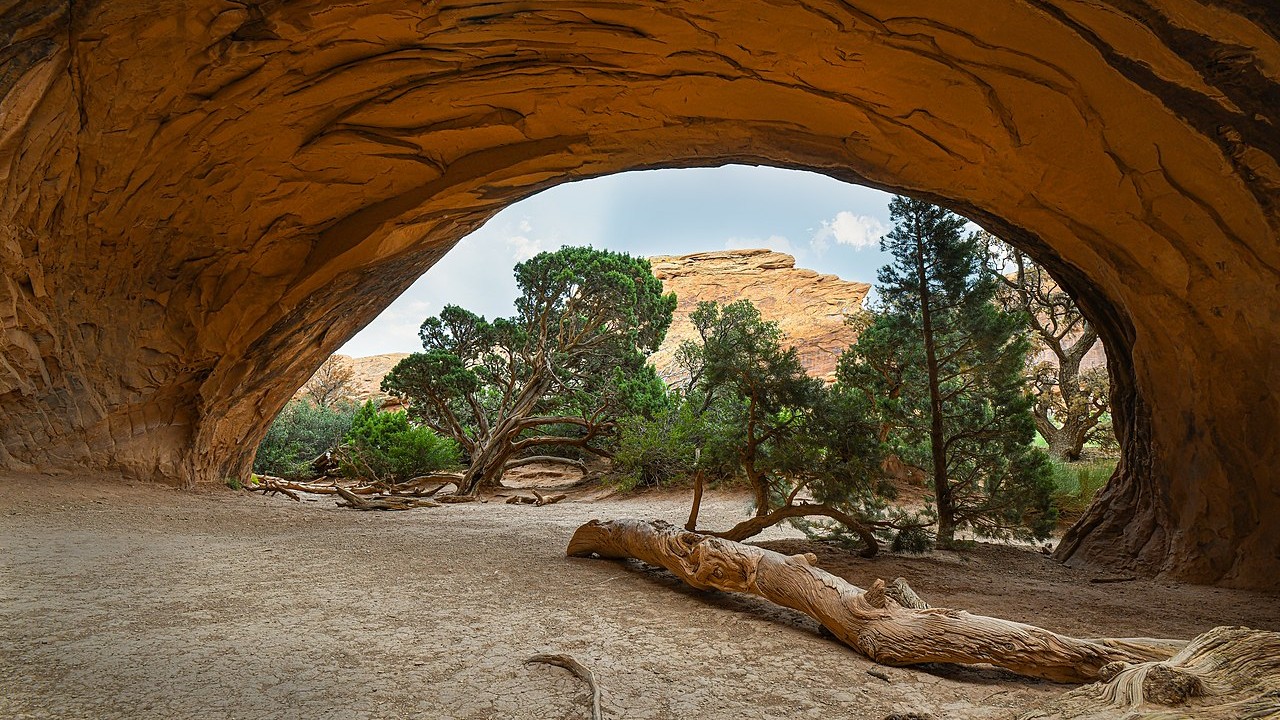 "The doctor tells me if you go off course now, you won't be able to come back and finish the race.
"So I had to make a call. You know what, I'm pretty messed up and [pulled out]."
However, Goggins refused to be beaten and after a period of rest in hospital – where he was told he couldn't be at altitude for a fortnight, let alone finish the race – hallucinations aided his return to the action.
After believing he had spoken to fiancé Jennifer Kish, Goggins would run the remainder of the race, despite knowing he would be recorded as a DNF.
"I'm literally laying in bed and I'm feeling better, and I thought, honestly, that someone was speaking to me, he added. "I thought it was Jennifer.
"It was probably my subconscious saying get your ass back out there.
"So I wake Jennifer up and I'm like 'hey, how much time do we have until the cut-off?' I know that I'd already a DNF and I'm not going to be an official finisher of this race.
"I couldn't cross the finish line because I wasn't an official finisher so I ended up finishing on a road by a telephone pole and that was my official finish.
"It ended up being like 250 my 255 miles but it's one of the best races of all time.
"It showed me even more of what we have as humans if we're willing to go there and we're willing to push that extra step."
2020 return
Goggins would epitomise that mentality when he returned to Moab 240 the following year, overcoming significant pain and self-doubt to push through the final 40 miles.
He would claim second overall, finishing in 62:21:29, less than two hours adrift of winner Michele Graglia and nearly nine hourse ahead of third-place Isaac Wilson.
And he says it was a conversation with his alter-ego in a portaloo than saw him produce an indescribable late surge to the finish.
"It was mile 200 on my second Moab and I'm doing well, but I'm in extreme pain," he told The Game Changing Attorney Podcast.
"My ass is raw, my feet are broken – I have six layers of tape on my feet. I'm jacked, man.
"I have 40 miles to go, I'm having this war with myself about why the f*** am I out here. I'm at high elevation, I can't breathe very well. Everything is wrong.
"I see this porta potti and I think, I just need to get off this course. So I lie to Mike (his pacer) and say I need to go to the bathroom.
"I'm in there and I'm thinking 'I wish I could just fall into this toilet'. Maybe I would break my leg or maybe something would happen where I can't finish the race.
"As I'm talking to myself like this, Goggins appears in my mind. He was like: 'man, are you really f****** talking like this bro? Imagine if people could hear your dialogue right now. You came out here in 2019 and this course kicked your ass.
"When Goggins came out with 40 miles to go in a 240 miles run, it was most epic ending of any race I can remember. That last 40 miles was something I can't even describe.
"The only thing that changed was how I wanted to approach the situation. I no longer wanted to be a victim of that race, a victim of my mind.
"I wanted to dominate what most people would refuse to dominate. I wanted to dominate in the most harsh environment. And that's what happened."